Battlegrounds Mobile India is known for its diverse events which enables the players to get customized weapon skins as well as exclusive outfits. Here in this article we inform our readers about a new event – Matrix Spin Event BGMI which can fetch the players the exclusive Cybernet Diva Set in BGMI.
BGMI runs various events for the players which enables them to get never-seen before weapon skins as well as outfits. Some events provide the players with a free outfit whereas other events demand UC (Unknown Cash) for the outfit or weapon skins. The Matrix Spin event is similar to the latter kind as players can spin the wheel by spending UC and get various rewards including the above mentioned outfit.
Down below, we take a look at the process by which players can get the Cybernet Diva Set in BGMI.
Rules of Matrix Spin Event BGMI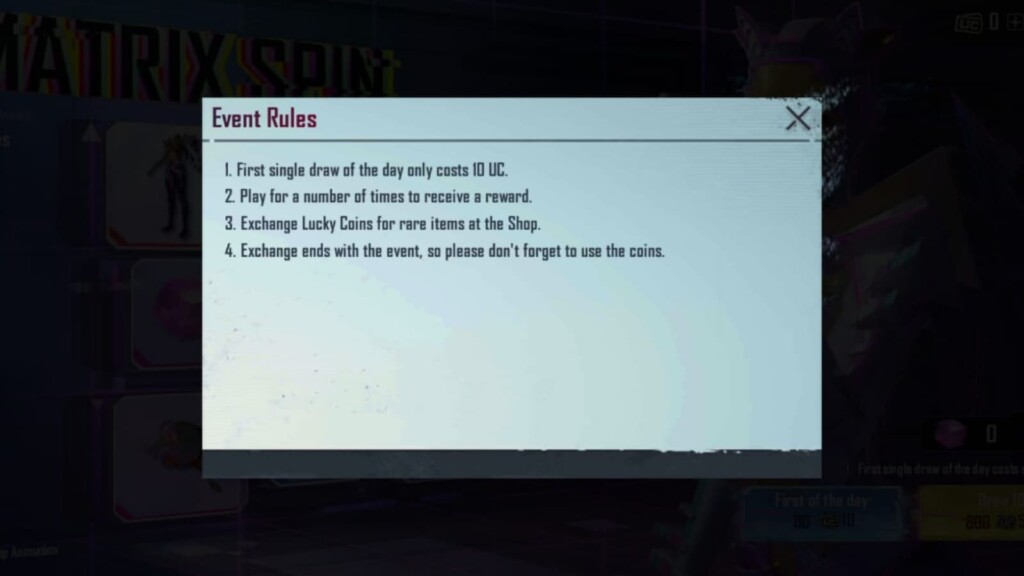 The Cybernet Diva Set can be obtained from the Matrix Spin Event BGMI. Following are the rules of the event:
First single draw of the day only costs 10 UC.
Play for a number of times to receive a reward
Exchange Lucky Coins for rare items in the shop
Exchange ends with the event, so players should collect the items before the event expires.
Related: BGMI Future Technology Event: How to get a free permanent outfit in BGMI?
Rewards of Matrix Spin Event BGMI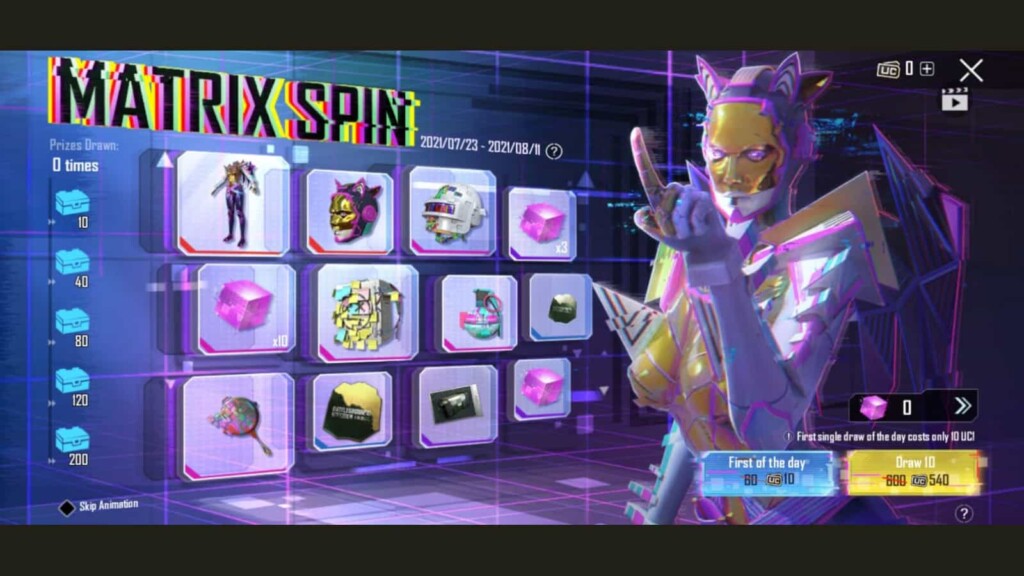 The complete list of rewards in the spin have been mentioned below:
Cybernet Diva Set
Cybernet Diva Cover
BUG Helmet
Post Relics Backpack
BUG Pan
Lucky Coin
BUG Grenade
Classic crate coupon
Classic & Premium Crate Coupon Scrap
The Lucky Coins can be redeemed from the Event Shop for rare items.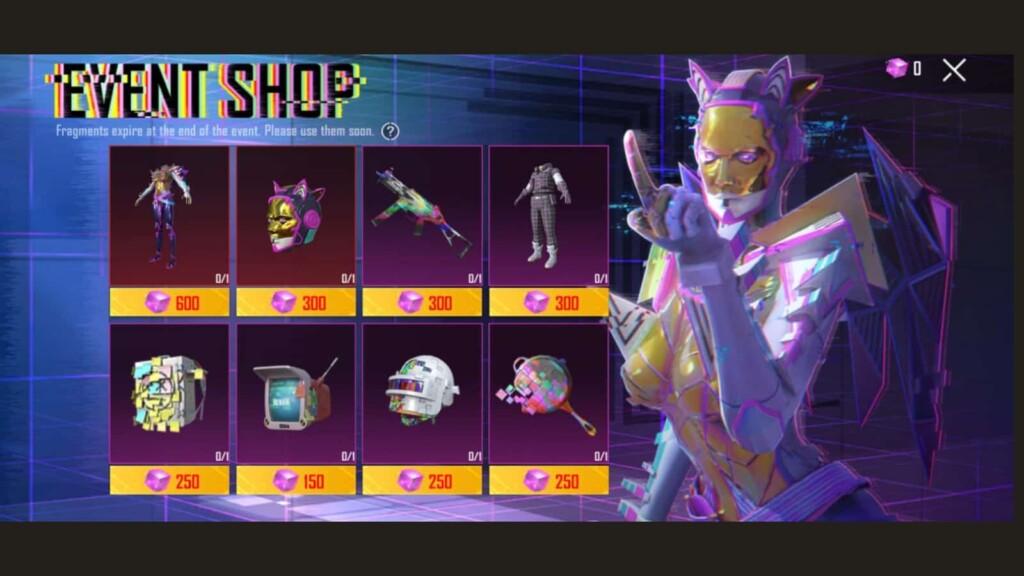 600 Lucky Coins – Cybernet Diva Set
300 Lucky Coins – Cybernet Diva Cover/ Bug-UMP45/ Hacker 301 Set
250 Lucky Coins – Post Relics Backpack/Bug Helmet/ Bug Pan
150 Lucky Coins – Hacker 301 Cover
In addition to that players can also get other exciting rewards upon drawing the Matrix Spin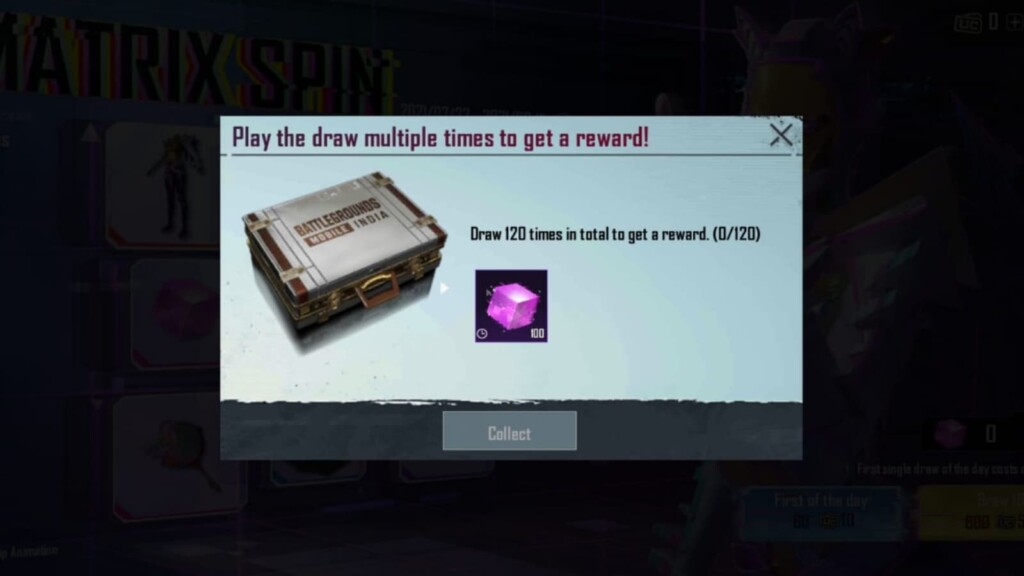 10 times – Premium Crate Coupon
40 times – Bug Parachute
80 times – 80 lucky coins
120 times- 100 lucky coins
200 times –160 lucky coins
The event went live on 23rd July,2021 and will continue till 11th August,2021. Players can get helmet skins, backpack skins, exclusive pan skins as well as the stunning outfit! For obtaining these rewards, players need to draw the spins which costs 10 UC if drawn for the first time and 540 UC if drawn 10 times. Players can get their desired outfit after spinning by spending UC in BGMI.
Also Read: Hydra Dynamo vs Jonathan: Who has better stats in BGMI?