WWE's social media has been filled with throwback Wrestlemania moments to get the fans hyped up for the upcoming Mania. They've been constantly posting some of the best moments and matches on all their handles. But a recent such post has not gone down too well with a former WWE Superstar.
WWE recently posted a video of the Top 10 loudest Wrestlemania reactions. But Matt Hardy has questioned that he has been omitted from the video. In 2017, Matt and Jeff Hardy received loud reception from the crowd after they made their long-awaited return.
Jeff Hardy and Matt Hardy were introduced by The New Day at Wrestlemania 33. Their return did manage to generate a loud reception from the crowd.
Jeff Hardy and Matt Hardy won the Tag Team Championship at Wrestlemania 33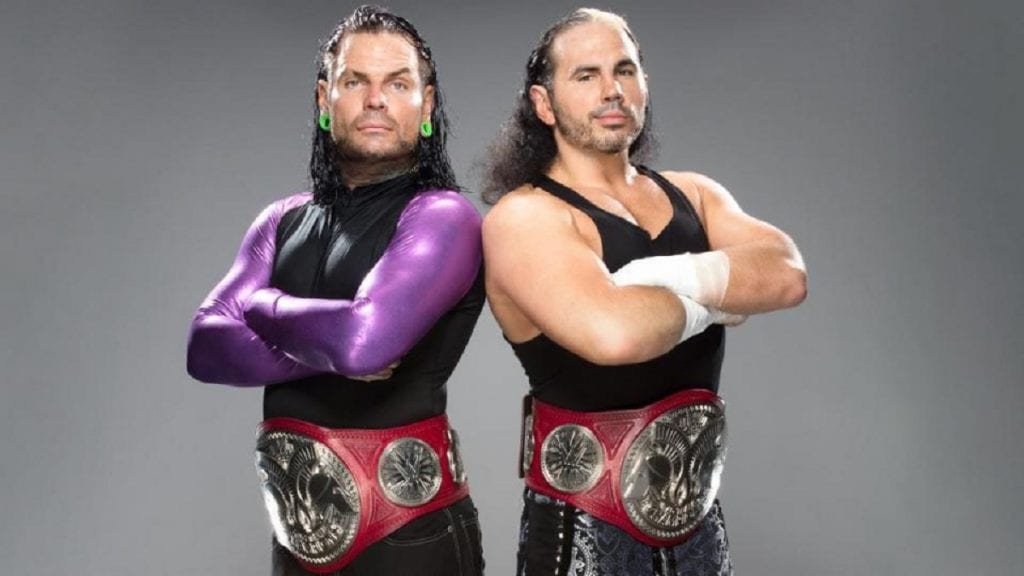 The Hardy Boyz were announced as the surprise entrants for the WWE Raw Tag Team Championship Ladder match. They managed to defeat Karl Anderson & Luke Gallows, Cesaro & Sheamus, and Big Cass & Enzo Amore.
The WWE video list that missed the Hardy Boyz' return at Wrestlemania judged Daniel Bryan's WWE World Heavyweight Championship victory at WM 30 as the loudest crowd reaction. The list was as follows:
10. Shane McMahon jumps off Hell in a Cell against The Undertaker (WrestleMania 32)
9. The Ultimate Warrior returns (WrestleMania VIII)
8. Becky Lynch pins Ronda Rousey (WrestleMania 35)
7. Edge spears Jeff Hardy in mid-air (WrestleMania X-Seven)
6. Ronda Rousey brawls with Triple H (WrestleMania 34)
5. The Undertaker returns to face Kane (WrestleMania XX)
4. Randy Orton hits Seth Rollins with an RKO (WrestleMania 31)
3. Kofi Kingston wins the WWE Championship (WrestleMania 35)
2. The Rock and Hulk Hogan's face-off (WrestleMania X-8)
1. Daniel Bryan wins the WWE World Heavyweight Championship (WrestleMania 30)
Four years since that moment, Jeff Hardy continues to perform for WWE, while brother Matt Hardy has moved on to All Elite Wrestling.
Also Read: The Miz sent a special Easter message to Bad Bunny