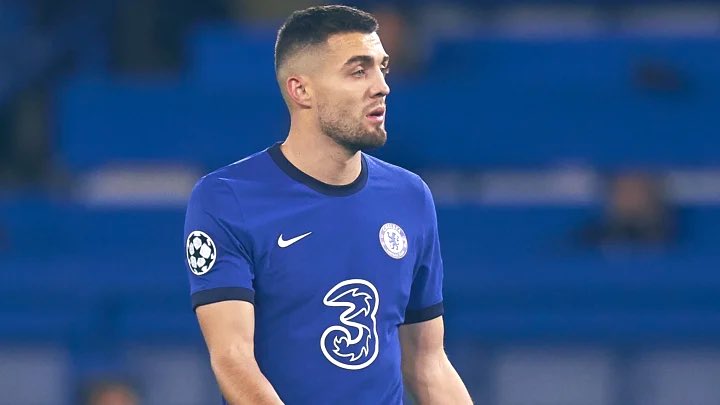 Chelsea defeated Tottenham Hotspur in a comprehensive 1-0 victory which saw them rise up to 6th position in the league table. Italian international Jorginho stepped up to score the penalty for Chelsea.
Thomas Tuchel is off to a great start at London and has secured seven points out of the nine available for him. He will be looking to continue his good form.
Matteo Kovacic agrees with Hakim Ziyech on how Thomas Tuchel has improved the team
Croatian midfielder Matteo Kovacic has revealed how Thomas Tuchel has revolutionized Chelsea in the Little time that he has got. Kovacic agrees that Thomas Tuchel has improved their attack a lot and that they are playing with a lot more confidence.
However Matteo Kovacic acknowledged that Chelsea still need to finish off the chances that's coming their way. This is a good point as against Tottenham Hotspur Chelsea had many chances to kill of the game but they couldn't capitalise on then and need to be more clinical in their approach.
Moroccan international Hakim Ziyech too agrees with Matteo Kovacic's view. Ziyech said that Thomas Tuchel wants his team to play with more dominance and possession and control over the game. Kovacic has started in all three of Thomas Tuchel's games at Chelsea.
"I think we've improved a lot in the last three games, we've got seven points," But we need to go game by game and try to be as up as possible and I think we can do it.
"I think we have little problems – we didn't score against the clarets as well. In the last 15 minutes we were 1-0 up and it could be even more.
I think you will see a Chelsea that attacks more and controls the game more,""That's what we've tried to do in the last two games, to play with possession and from there try to attack a lot.
Also Read: Ole Gunnar Solskjær can't guarantee Paul Pogba's stay at Manchester United