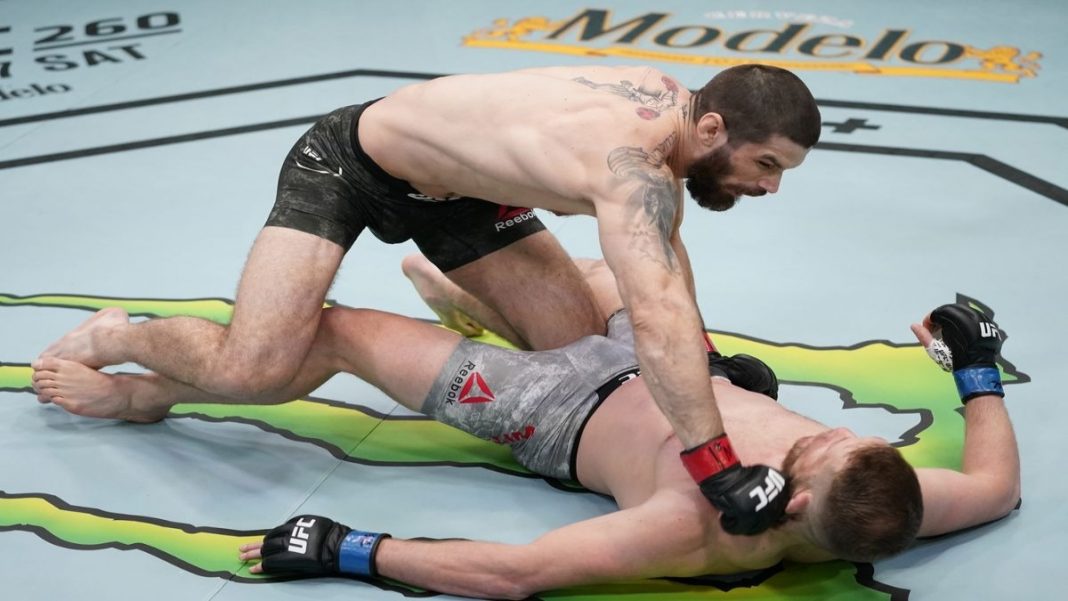 The first fight of UFC Fight Night 187 turned out to be one of the shortest in history as Matthew Semelsberger knocked out Jason Witt in just 16 seconds. It was a blink and you miss it encounter and fans who tuned in late to the event are bound to have missed it as it was all over in no time. The 16-second match is the 7th fastest knockout in the history of the UFC.
With his victory, Semelsberger has extended his winning run to five fights now. His MMA record now reads 8-2 while his UFC record is 2-0. He had defeated Carlton Minus by unanimous decision in his UFC debut. Incidentally, his debut match was the only one in his career that was not decided via a knockout or a submission. Meanwhile, Witt's loss was his second in UFC and his record now reads 1-2.
Watch – Matthew Semelsberger finishes it off in no time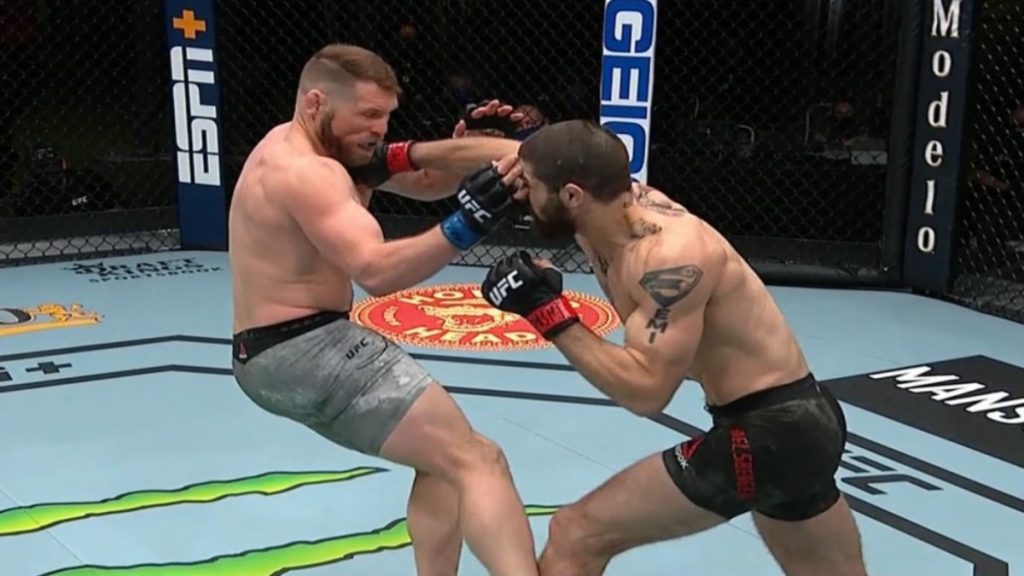 As soon as the match began, Semelsberger hit Witt with a right hand which connected perfectly down the pipe. He timed it to perfection as well and Witt was completely caught off-guard as he was attempting a kick at the moment. Soon after the connection, Witt was down as he crashed on to the mat. He was then followed up with more punches as referee Chris Tognoni came flying in to Witt's rescue.
After the win, Semelsberger took to Twitter to express his delight at being able win the encounter. He wrote, "It was an honor to be in that @ufc octagon living out my dreams. See you guys next time."
With the victory "Semi the Jedi" has made a statement that he is here to stay and one to watch out for. It will be interesting to watch how his career unfolds now.
Also Read: 'The wolf doing good' – Ali Abdelaziz provides update on Khamzat Chimaev