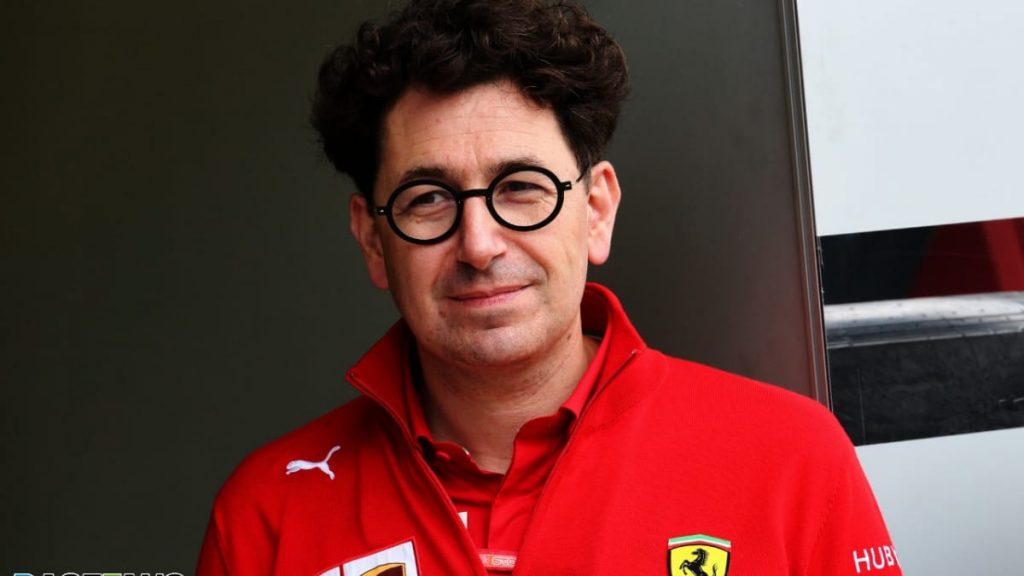 After the horrendous 2020 season, Ferrari brought Carlos Sainz in, in hopes of changing fortunes around for the team significantly. Sainz is a part of a pressure cookie that is Ferrari. Arriving at Ferrari, Sainz has a lot of expectations after his previous season's performance at McLaren. Not to forget whose boot, Sainz has to fill in for, Sebastian Vettel a former 4-time World Champion. 
Mattia Binotto recently spoke about the expectations from Carlos Sainz in the upcoming 2021 F1 season to begin from March 28 in Bahrain. Team Principal Mattia Binotto is more generous and acknowledges the increasingly frustrating testing cuts.
Ferrari Principal Mattia Binotto on Carlos Sainz for the 2021 F1 Season
"We don't expect him to be 100 percent at the start," remarked Mattia Binotto.
"It is clear to us that this will be a challenge, especially for Carlos. That is why we have already held test drives with old cars in Fiorano. Every kilometer in one of our cars is important for him so that he can integrate into the team and get used to our processes can."
Before coming into his own at McLaren, Sainz had a journeyman career in F1. This did not allow him to compete at his highest possible level.
He is well-aware that he is someone who needs a period of adaptability to showcase his true potential inside the cockpit of an F1 car, "If I consider my previous experience with team changes, it should be very difficult to implement."
Sainz added, "It also depends entirely on how my first feeling for the car is. How the car feels when you leave the pits, how close you can go to the limit right at the start. Finding that out will take some time. And I need it too, some time to experiment with the set-up and develop the car in my direction." 
Also Read: Red Bull not revealing 'Big Suprises' on 2021 F1 Car: Will…