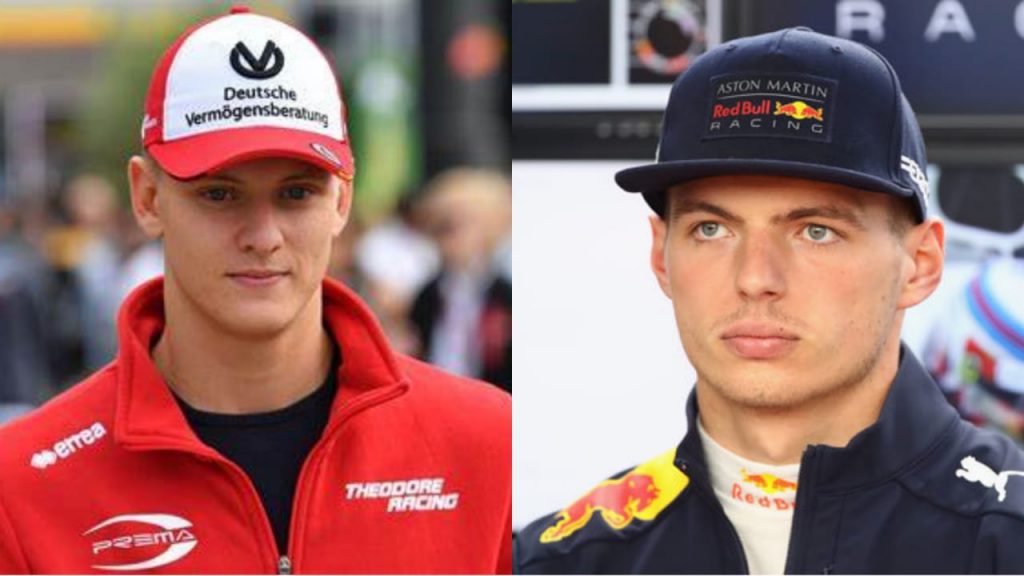 A son following his father's footprints in the Formula 1 is not a common occurrence in regards to other sports. But after Max Verstappen followed his father Jos Verstappen on the tracks, it seems like legendry Michael Schumacher's son, Mick Schumacher is about to embark on the journey. Having to drive for Haas, Mick would be expected to live up to his family racing legacy. 
Having won the F2 Championship, Mick Schumacher is one of the most eyed prospects in the upcoming season. Mick had already gotten a glimpse of being in the limelight during his scheduled free practice session with Alfa Romeo in 2020. Verstappen recently spoke about Mick and is confident about the latter's abilities being explored with the right people around him.
Max Verstappen on Mick Schumacher
Speaking in an interview, Verstappen stated, "It's different for Mick than it is for me. His father is the record world champion, with seven world championships.
"That's a difficult starting position at first. Even during his karting days, there was always the press around him." (translated from Google Translate)
"In Formula 4, Formula 3, and now the hype got even bigger. But he has a good environment, good people who take care of him. They do it very well," concluded the Red Bull Racing driver in response to the question.
Mick is surely going to get sometime before settling in against the big guns in F1. But hopefully he shall be able to live up to expectations and will himself aim to become one of the best drivers that Formula 1 has seen. With Haas looking to probably do better than last season, Mick Schumacher could play a vital role in this journey. On the other hand Verstappen would be looking to continue his decent form in the upcoming season with Red Bull. 
Also Read: "I'm really impressed with George Russell's abilities" Lewis Hamilton