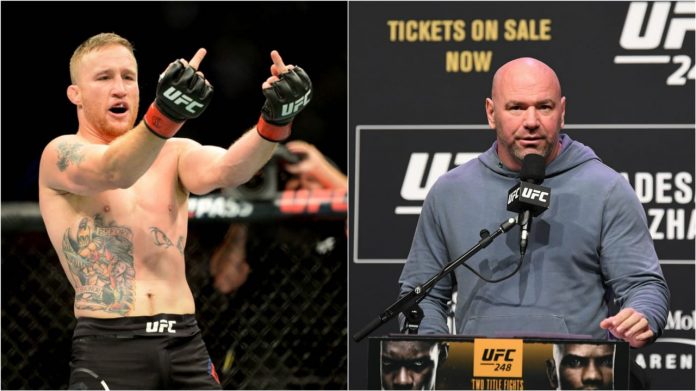 The former UFC interim Lightweight fighter Justin Gaethje is very frustrated that he has been left out of the title picture by UFC. 'The Highlight' hasn't competed since his loss against Khabib Nurmagomedov at UFC 254.
The promotion booked the Lightweight title fight between Michael Chandler and Charles Oliveira at UFC 262. On the same night, Tony Ferguson is taking on Beneil Dariush.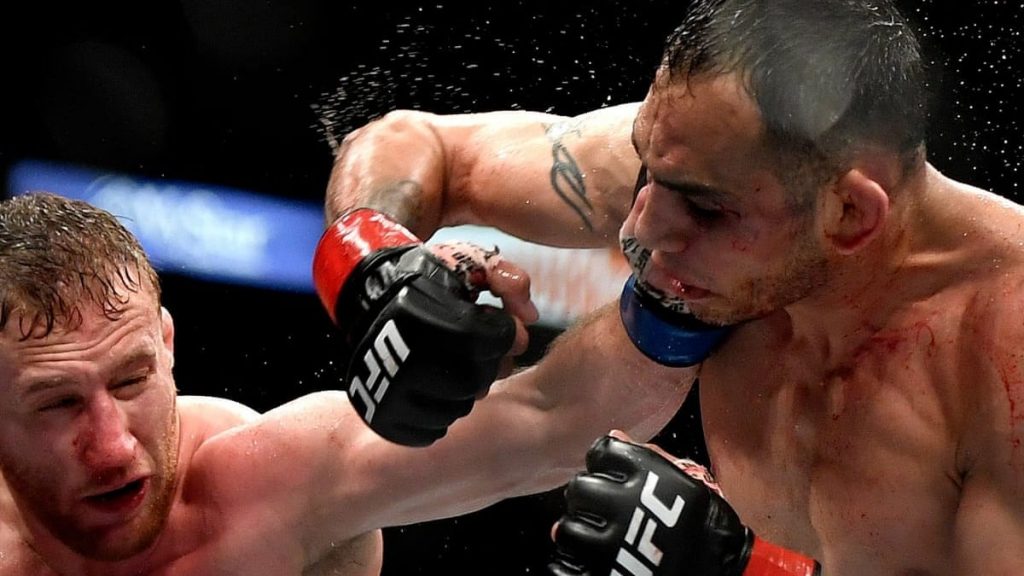 UFC is also targeting a fight between Conor McGregor and Dustin Poirier trilogy, but only Justin Gaethje isn't fitting into this title picture, and 'The Highlight' is really frustrated about it.
In his latest interview with Full Reptile, Justin Gaethje says, "Who knows, man, I can't talk about it a lot right now—I'm sure me talking about it in the past is the reason I'm here. Who knows? Maybe I pissed someone off. I don't know."
"All I know is since I was 12, 13 years old, I listened to Dana White do interviews and explain what he wanted in a fighter, and I'm that motherf*cker."
Justin Gaethje won't settle for less than he deserves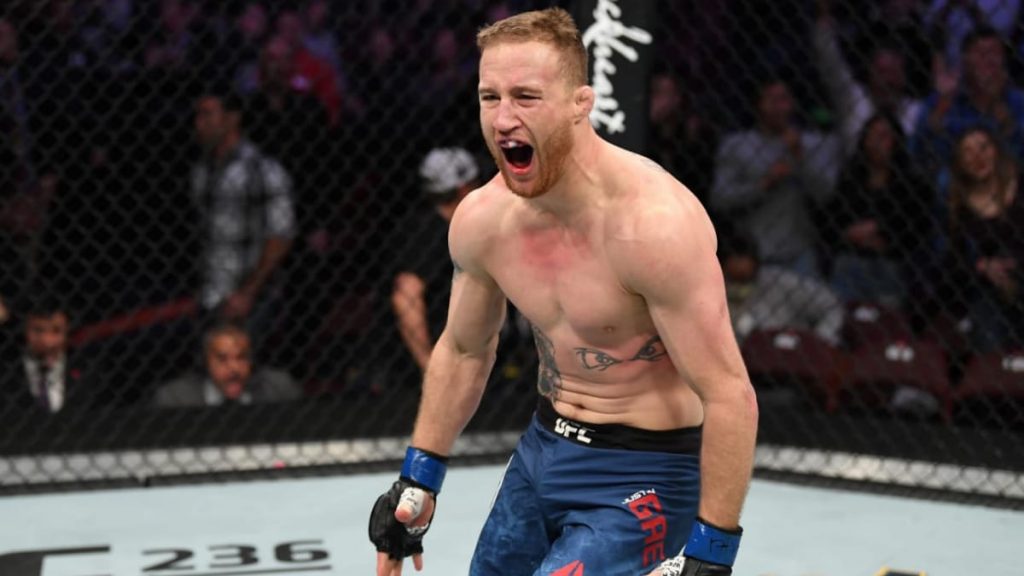 'The Highlight' is eager to get back inside the Octagon but Justin Gaethje won't settle less than he deserves. He is ranked number 2nd in the Lightweight rankings and he wants only that fight that brings him close to the title again.
Gaethje added, "If I get disrespected, it's gonna be hurtful because I really bought into what Dana talks about. So it'll hurt because I feel like a company man from day one."
"I don't ever want to go anywhere else, I don't want to fight anywhere else. But my principles are the most important thing to me. We'll see what happens."
So where you think 'The Highlight' fits in the puzzle of the UFC Lightweight title picture and who must be his next opponent?
Also Read: Curtis Blaydes believes the result of his rematch with Derrick Lewis is going to be different.
Sean O'Malley shared an interesting piece of advice for his fans.