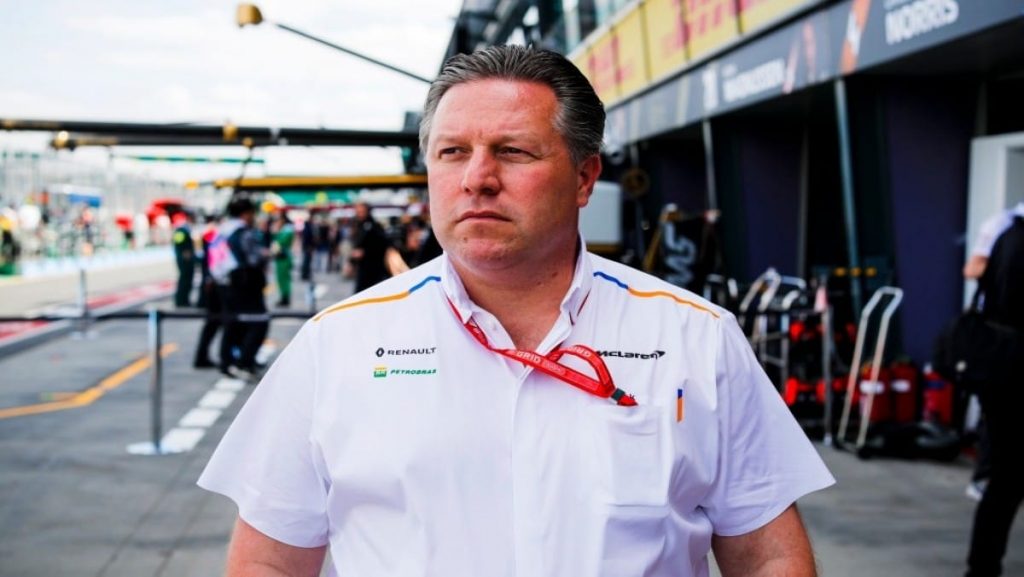 The Woking-based outfit ended the 2020 season with 202 points, at 3rd position in the Constructors Standings. McLaren grabbed two podium finishes, each by Lando Norris and Carlos Sainz. Heading into the new campaign, optimism is at an all-time high. The team has acquired Daniel Ricciardo, a man with immense experience, pace and 7 Grand Prix wins to his name.
Moreover, they will be sporting a Mercedes power unit under their hood. The team's CEO Zak Brown believes this will help them bridge the gap to Mercedes. But he is equally wary of the competitive nature of the midfield. Zak brown emphasized upon not only expecting to match their performance from last season. But improving upon their ranking against the big guns in 2021 season.
McLaren Ceo, Zak Brown feels his team is a solid position to challenge for the Championship
Brown said, "We could find ourselves closer to [championship winners] Mercedes, which is what we hope to accomplish, but slipping to fifth in the championship, so it's going to be too close to call. Where will we finish? Who knows, but I'm confident we'll have a good year."
The American added, "I think 2021 is going to look a lot like 2020. All those teams in third to seventh took a turn at being the third-quickest team at some point over the year, so I think it's going to be unbelievably competitive."
Zak concluded by saying, "Any time you're making a substantial change, you run the risk of reliability and installation [issues], and just understanding the transition. Compounding that with the reduction in testing, we are excited but also nervous that we're going into the season with the least amount of time we're allowed to prepare on track.
"It's not ideal, but I feel we're well prepared." 
Also Read: Biggest Hint dropped by Mercedes which suggested George Russell was never…