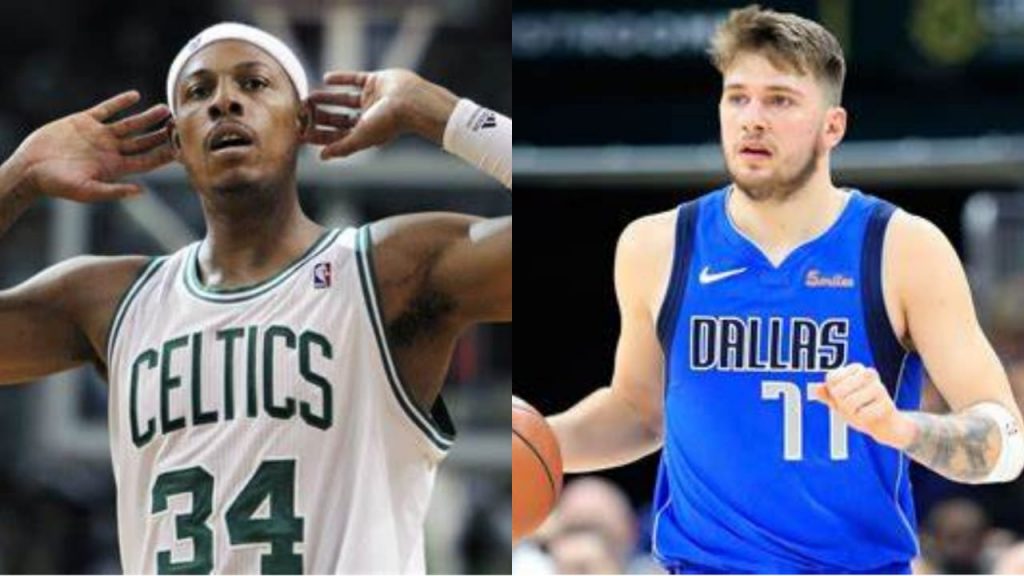 NBA Legend Paul Pierce compliments 'Predicted MVP' Luka Doncic. The game has seen a lot of prodigy with exceptional skills. These players have proved their worth from the very rookie season. Luka Doncic, the Dallas Mavericks' marquee shooter is one such player who has made the NBA to stop and stare. The Slovenian player has been in the NBA for merely 2 season and Luka Magic is what the fans want to see every time he steps on the court.
Doncic has been compared for his unique playing styles with many players. European heritage has also made weighs between him and the legend Dirk Nowitzki. But one more legend feels he has a lot of common with Luka.
Former NBA champion, Paul Pierce said on the ESPN that "He got a lot of me in him. Me and him got a lot in common". Young Luka has been a sensation. His step backs and ability to finish under the rim has been applauded by many analysts. While Paul's comments are being ridiculed, it is still high praise for the youngster.
Luka Doncic is the Modern Day Paul Pierce
Pierce has been NBA's one of the best players. He has been a lethal scorer and a tough player in his generation. The former NBA legend combined with Garnett and Ray Allen to form a dynamic trio. They have led Boston Celtics to greater heights.
Luka has drawn comparisons with players like LeBron and Larry Bird. Being so young, Luka has already made it loud and clear that he is going to run the show sometime soon. He is the fan's favorite this year competing for MVP. He has had an excellent rookie season. Although his 2nd seasons took him to different heights altogether.
Doncic's start this season hasn't been the best. But for a player of his quality, he can turn the stage around in no time. With Porzingis recovering soon, hopefully Dallas are an opponent to watch out for in the Western Conference.
Also Read: "Going to be a lot of fun": Lonzo Ball opens up…