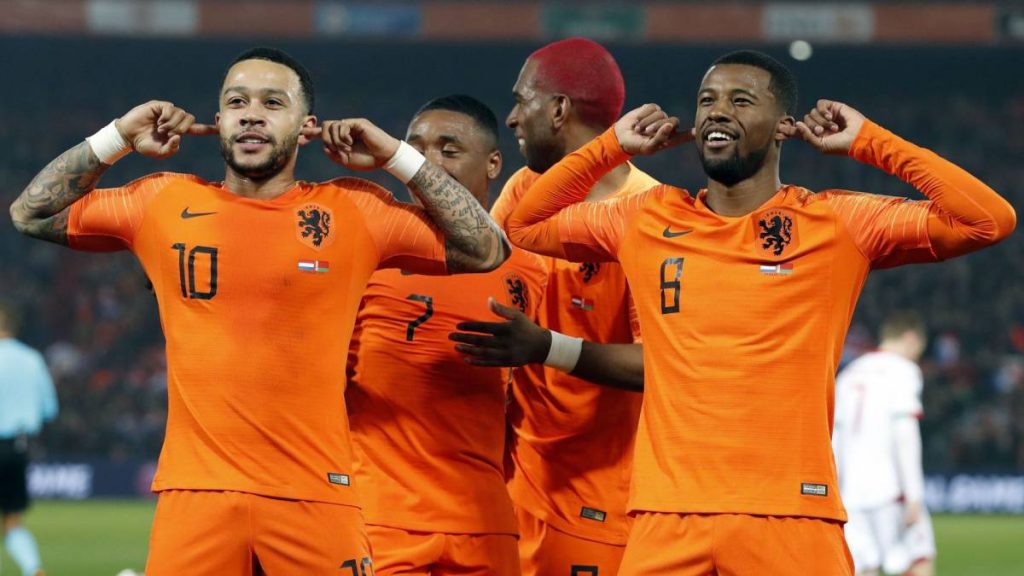 The Dutch centre forward has rejected a contract extension with Lyon and is looking to leave them at the end of this season with the end of his contract. He is allowed to sign a pre-contract with any team and could very well find a lot of suitors ready for him. There is also reports that state Memphis Depay is immediately available for a paltry sum of €5 million with the rest being paid on a later date.
The prime years of the 26 year old is still ahead of him
All things considered, Barcelona will be the likely destination for the Dutchman as they are in desperate need of one immediately. With Ansu Fati being injured and Martin Brathwaite not being the best of marksmen, Depay would be of immediate value there. Depay has 8 goals and 4 assists in 17 appearances this season and that is a lot to be fair. Right now Barcelona need a player who could shoulder the burden of scoring and creating goals along with Lionel Messi and Memphis Depay could be an ideal candidate for that.
AC Milan however have their reasons to sign Memphis Depay too as the aging Zlatan Ibrahimovic will have to be replaced sometime soon. The Swedish striker who is 38 years of age is still banging in goals left and right for AC Milan, but his contract runs out this summer. Memphis Depay replacing the aging striker will be an intelligent investment by the Rossoneri as the former is youthful and hasn't even hit his prime yet.
The transfer window has just opened and is bound to be an exciting one as a lot of clubs look to sign players to cover their weakspots. AC Milan and FC Barcelona will have to battle it out for the signature of the Dutch forward Memphis Depay.
Also read: January month begins for Liverpool and they will be hoping for overturning of tradition