The men's 5000m finals at the Tokyo Olympics would be an exciting one, with a very strong field set for what would be an exciting finish. There were three Ugandans in the mix, all capable of finishing on the podium. It was Joshua Cheptegai of the three who was the favourite to win. Canada's Mohammed Ahmed was in the mix, along with Kenya's Kipkorir Kimeli. USA's Paul Chelimo and Ethiopia's Milkesa Mengesha could not be counted out either.
The race was off, and Joshua Cheptegai took the lead initially. It was Kiplimo leading at the end of the first 1000m, as Cheptegai fell into fourth place and Oscar Chelimo was still at the back of the pack, as he had not made a move in the early stages. This strategy from the Ugandan players kept everyone under pressure. Paul Chelimo was in the mix after 2000m, holding second place behind Kiplimo, who had set a fast pace. Mengesha held on to third place as they went into the next lap.
Cheptegai was back into first place after 3000m, as the pace dropped a little. Kipkorir Kimeli of Kenya stormed up to second place, while Mohhamed Ahmed of Canada took first. All the runners took to a single file, as Kiplimo dropped back to eighth, and Oscar Chelimo was trailing behind by quite a bit.
Men's 5000m finals: Mohammed Ahmed clinches silver, Paul Chelimo wins Bronze After Final Effort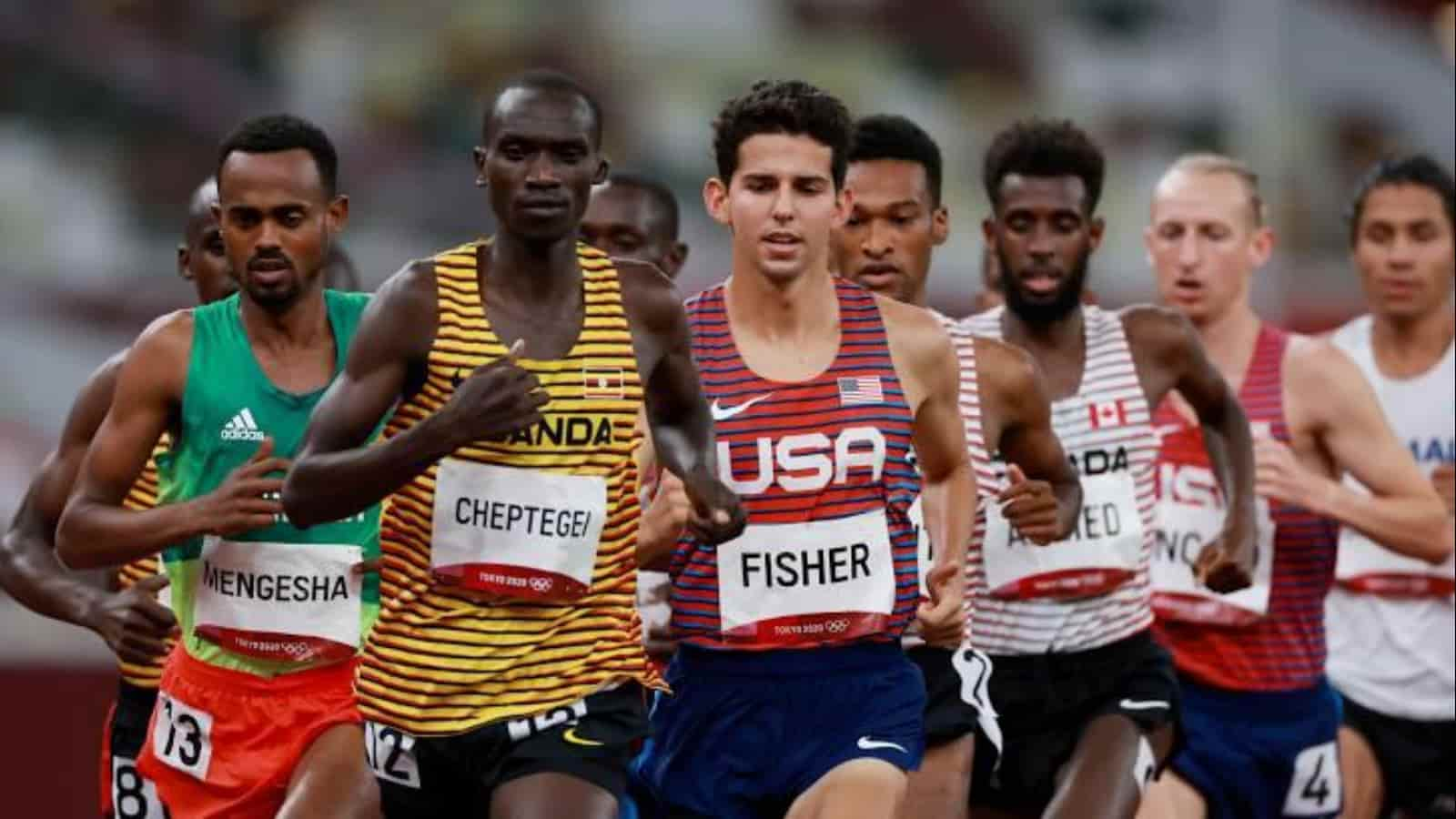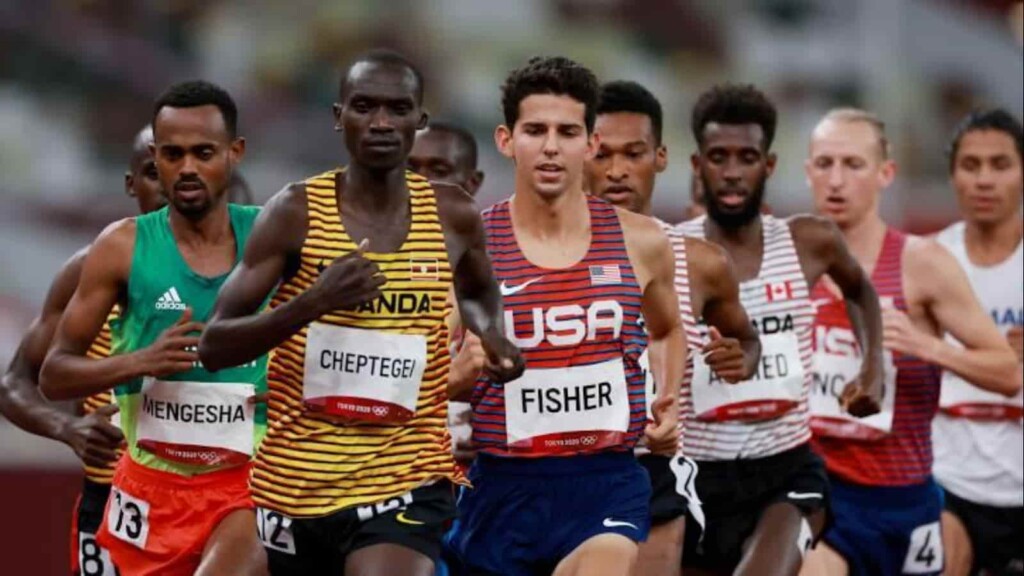 With the last two laps left, the runners started jostling for position, and the last 500m of the race was one of the hardest and close fought as there were 6 men in the mix.
Cheptegai led in the last lap, as he continued to pull away from the pack in the last 100m. Uganda's Cheptegai finally took the elusive gold medal after winning the silver medal in the 10000m. He finished ahead of everyone, finishing with a time of 12:58.15s.
It was Canada's Mohammed Ahmed to clinched the silver medal after making a comeback in the last 200m of the race, finishing with a time of 12:58.67s. It was Paul Chelimo of USA who took the bronze medal, after a dramatic leap to the finish with a time of 12:59.05s. It was heartbreak for Kimeli, who finished fourth, just a whisker behind the Chelimo, while Kiplimo finished fifth.
Also read: Tokyo Olympics: Italy's Antonella Palmisano wins gold in Women's 20km race walk