The Olympic defending champion Chen Long and Rio Bronze medallist Viktor Axelsen are through to the men's singles badminton seminfinals at Tokyo Olympics. The two have reached the semifinals after a long and hard battle in the quarterfinals and round of 16.
Chen Long is the Rio Olympics Men's Singles Badminton Champion, and will be looking to retain his title this year at the Tokyo Olympics. China's Chen Long started off in group N, where he absolutely dominated the field, beating both his opponents in straight sets. He first took on Estonia's Raul Must, and breezed past by winning 21-10 , 21-9. It was no different for his second opponent, as he registered a win agains Spain's Pablo Abian 21-11, 21-10.
Chen's round of 16 was a hard fought match which was taken to the third set, with Malaysia's Lee Zii Jia. Lee took the first set of the match and Chen lost the set by a win margin, 8-21. However Chen soon took control of the rest of the match, winning the next 2 sets 21-19, 21-5.
Chen faced Chou Tien-Chen of Chinese Taipei in the quarterfinals of men's singles badminton. The match was a toss up, and both shuttlers were in contention to win. While Chen took the first set 21-14, he lost the second set 9-21, with a poor performance. Chen fought for his place in the semifinals, and won the last 21-14. He will face Anthony Sinisuka Ginting of Indonesia in the semifinals.
Viktor Axelsen, the Rio Olympics bronze medallist and current world no. 2, started in the group stage with a clean victory against Luka Wraber of Austria, 21-12, 21-11. He then took on Kalle Koljonen of Finland, and won against him in straight sets as well, 21-9, 21-13.
The round of 16 was also easy for Axelsen, as he beat Chinese Taipei's Wang Tzu-wei 21-16, 21-14 in straight sets. Axelsen kept his momentum going in the quarterfinals, easily winning against Shi Yuqi of China 21-13, 21-13. Axelsen is looking strong as he faces off against Kevin Cordón of Guatemala, who has already created history by reaching the semifinals.
Kevin Cordon Became Guatemala's First Badminton Player to reach the men's singles badminton semifinals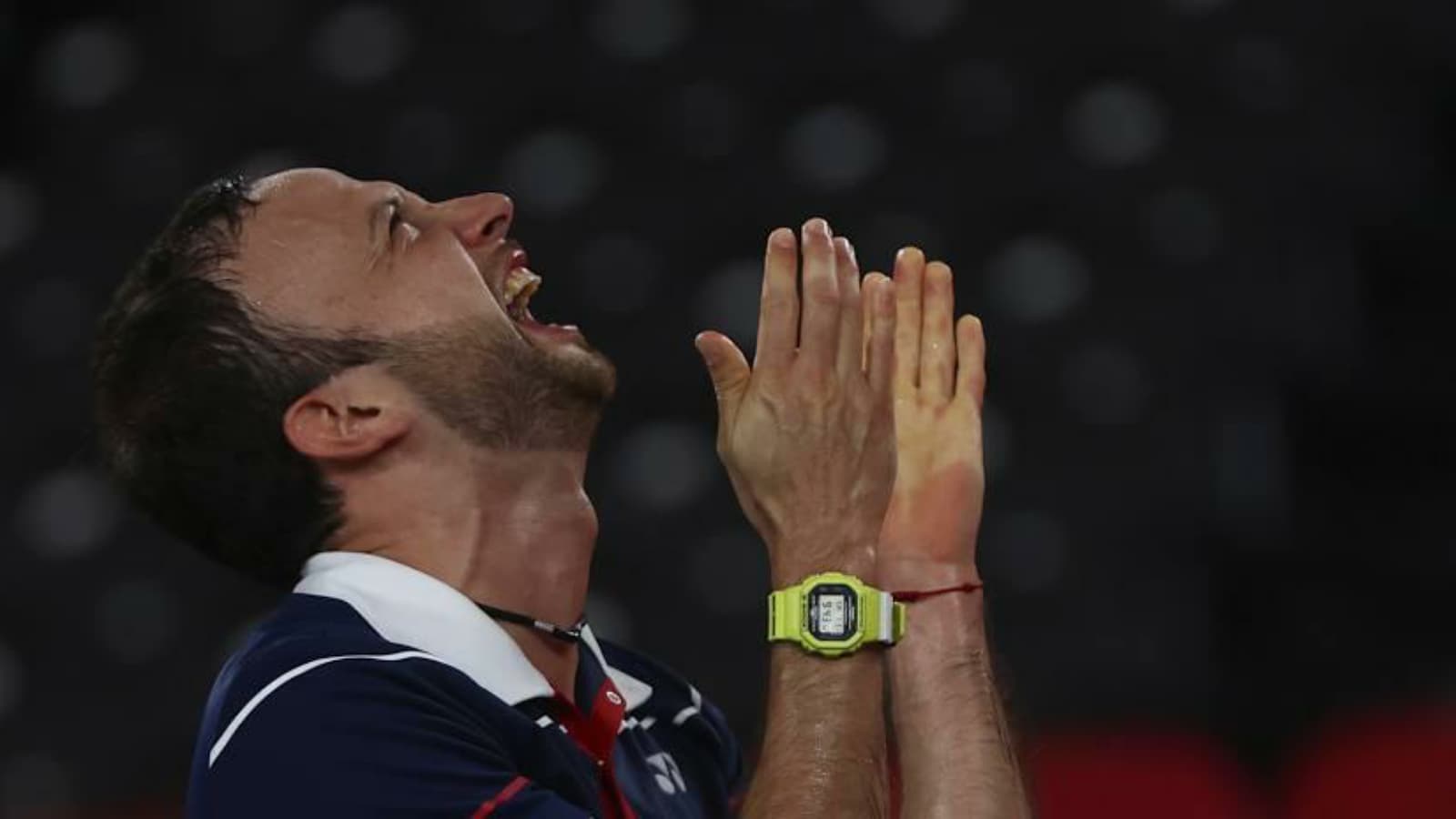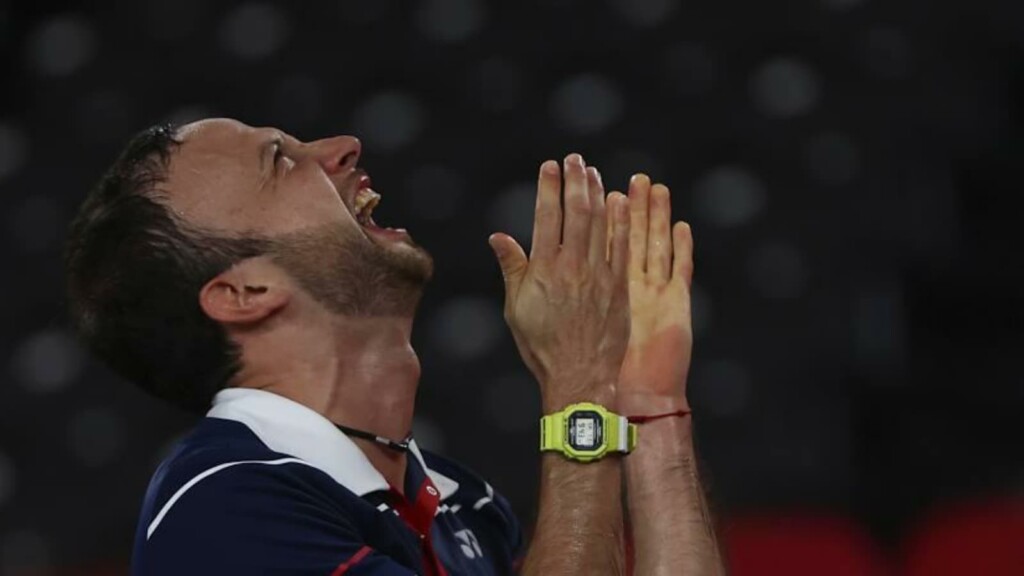 Cordon is at his fourth Olympics and at the age of 34, has created history by becoming Guatemala's first shuttler to reach the semifinals of men's singles badminton. He played Lino Munoz of Spain first in the group stage, beating him 21-14, 21-12.
He then took on Angus Ng Ka Long of Hong Kong, and after a hard fought first set, Cordon won the match 22-20, 21-13, and advanced to the round of 16.
He faced off against Mark Caljouw of Netherlands, which proved to be a tough match for the Guatemalan. While Cordon took the first set 21-17, he lost the second set very poorly, losing 3-21. But he came back strong, and won the third set 21-19. In the quarterfinals won easily and South Korea's Heo Kwang-Hee who beat Momota in the group stages. Cordon won in straight sets 21-13, 21-18.
The semifinals of men's singles badminton will be held on 1st August at the Musashino Forest Sports Plaza.
Also read: Kamalpreet Kaur Directly Qualifies for Discus Throw Finals after Stunning 64m Throw