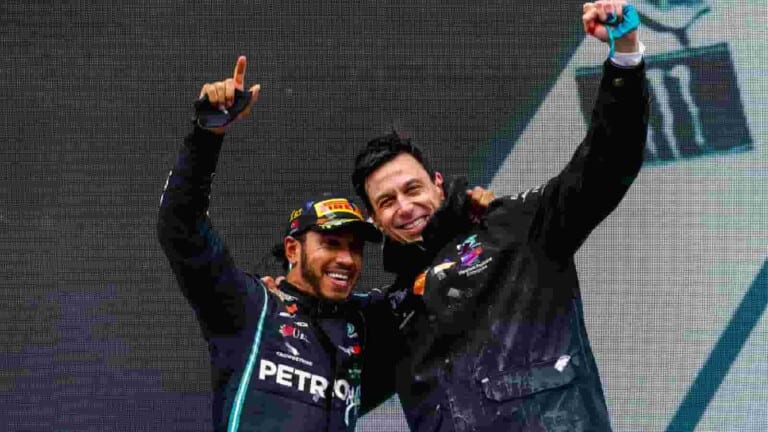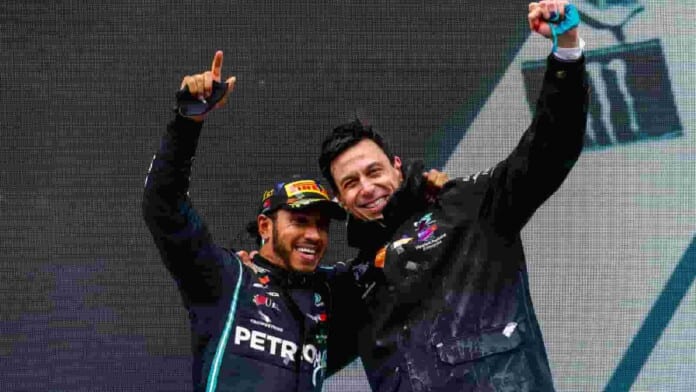 Formula One team, Mercedes are preparing for the launch of their W13. As the engineers are busy with their models and the drivers are busy with Simulations and pre-testing rituals, the Social media team of Mercedes has been keeping everyone entertained. Lewis Hamilton's long social media exile has also ended, which has given plenty of content for the the champions' social team.
The reigning eight times constructor's champions have shown their technical prowess by winning the title unanimously across the Turbo-Hybrid Era. But the team now seems to be leading the Social media 'Meme-game' too. The team recently posted a tweet to tease the upcoming launch and the return of their racer Lewis Hamilton from his hiatus.
The Silver Arrows posted the funny meme featuring Chief Executive Officer of WWE, Vince Macmahon with increasingly livid emotions, reacting to the recent news build-up ranging from Hamilton's "I am back post" to W13's Launch. Seems like the Germans do have a sense of humor!
Also Read: Seven time F1 champion, Lewis Hamilton reacts to Rihanna's cute 'baby…
Lewis Hamilton breaks the Internet with "I am back" message on social media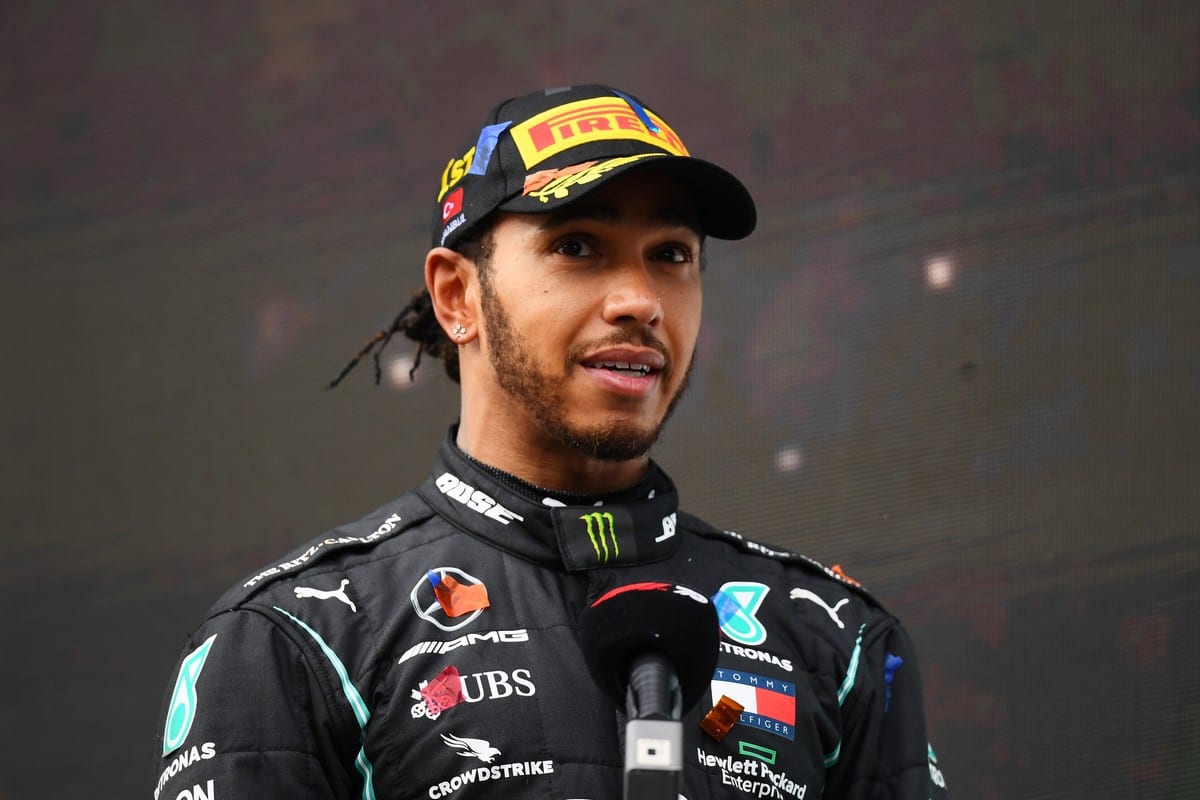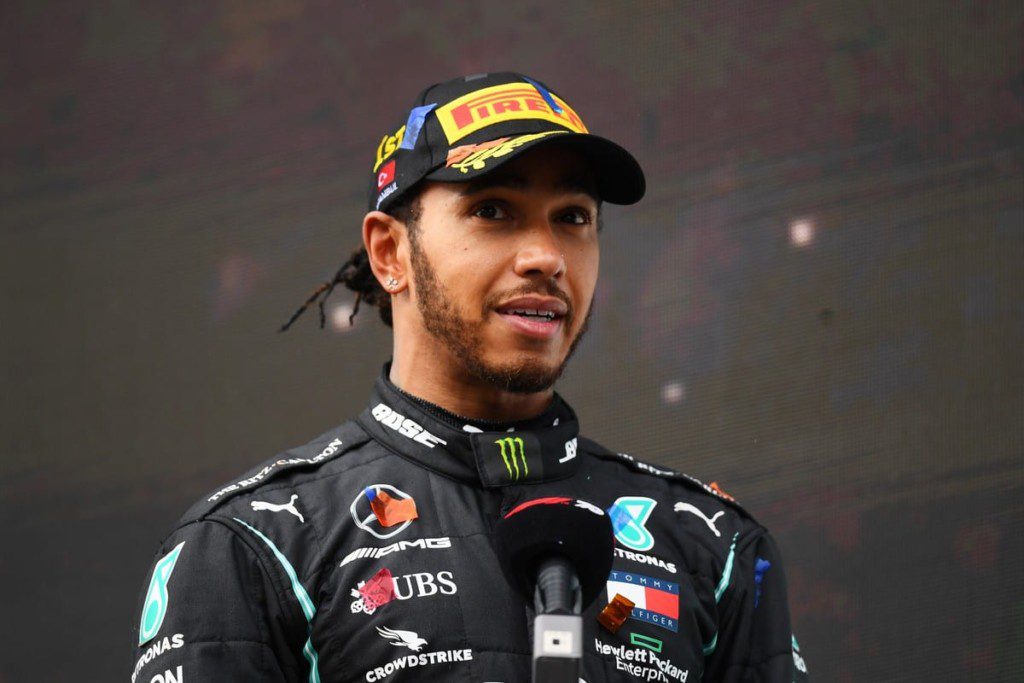 After Lewis Hamilton's announcement stating he is back, Mercedes's Social Media game has found a new creative way to tease the season ahead. George Russell's striking helmet design, or the upcoming testing where Russell and Hamilton will drive as teammates and ultimately the launch of the W13 car seems to be the next on everyone's bucket list. And why wouldn't it be, take a look at Vince Macmahon's expression!
The 7 time world champion shared for the first time on social media since the controversial 2021 Abu Dhabi Grand Prix. "I've been gone. Now I'm back!" shared Hamilton on his caption as he posted a picture of him smiling in the sunset while at the Grand Canyons, USA. During his absence, speculations were thriving regarding his retirement from the sport and a possible Max Verstappen chosen as his replacement. But that rumour has been put to rest.
Mercedes-AMG F1 W13 will be the 13th car developed by Mercedes. The 7-time World Champion Lewis Hamilton and Former Williams and Mercedes Junior Programme graduate George Russell will be paired up as they seek the 9th consecutive constructor's title. Hamilton will be aiming to regain the throne of World Champion and the elusive 8th World Champion to his collection.
Mercedes will be launching the W13 from the Silverstone race circuit on February 18. The team will officially unveil the W13 in a "special digital launch event" before the pre-season testing practice begins on 23rd February in Barcelona. They are set to switch back to their traditional silver colour for the 2022 season.
Also Read: 'Back in the Groove!' Lewis Hamilton puts in the hard yards…