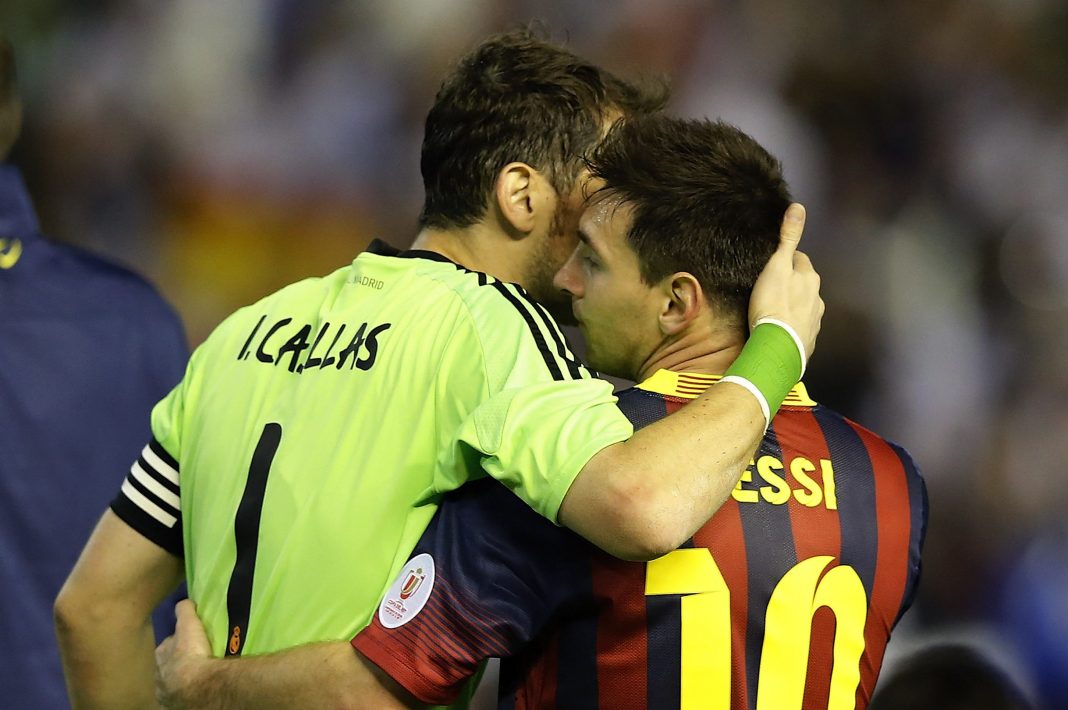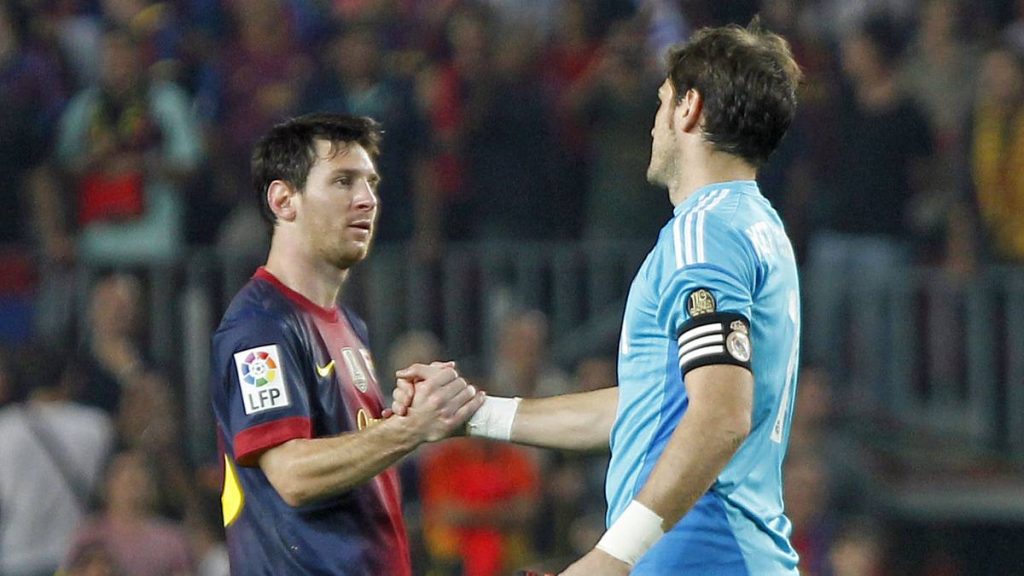 Lionel Messi expressed gratitude towards Real Madrid hero Iker Casillas after the Spaniard retired from professional football on Tuesday. The Argentine reflected that the Spaniard goalie developed his status as one of the legends of the game.
The former iconic Real Madrid goalkeeper at the age of 39 officially announced his retirement after 22-years of professional career.
Casillas started his career with the Real Madrid youth team, eventually gaining promotion to the main team in 1999. Casillas in 725 appearances with Los Blancos earned three Champions League trophies and five La Liga titles.
The 2010 World Cup winner on social media, posted on Twitter:
"The important thing is the path you travel and the people who accompany you, not the destination to which it takes you.
"I think I can say, without hesitation, that it has been the path and the dream destination. Thanks" – he wrote.
Messi shows gratitude towards Casillas upon his retirement:
Messi faced the 'Saint Iker' when his side Barcelona met Real Madrid in the El Classico and the Argentine applauds his achievements.
"Iker is retiring today, but his status as a legend of the game was secured long ago. Not just because he was one of La Liga's best players, but also because he won everything at international level."
"You're a fantastic goalkeeper and were a really tough opponent, I have to say. Looking back, I think it was a really special rivalry that pushed us to reach new levels every time we came up against each other." – Messi said.
Also read: Iker Casillas announces his retirement from professional football