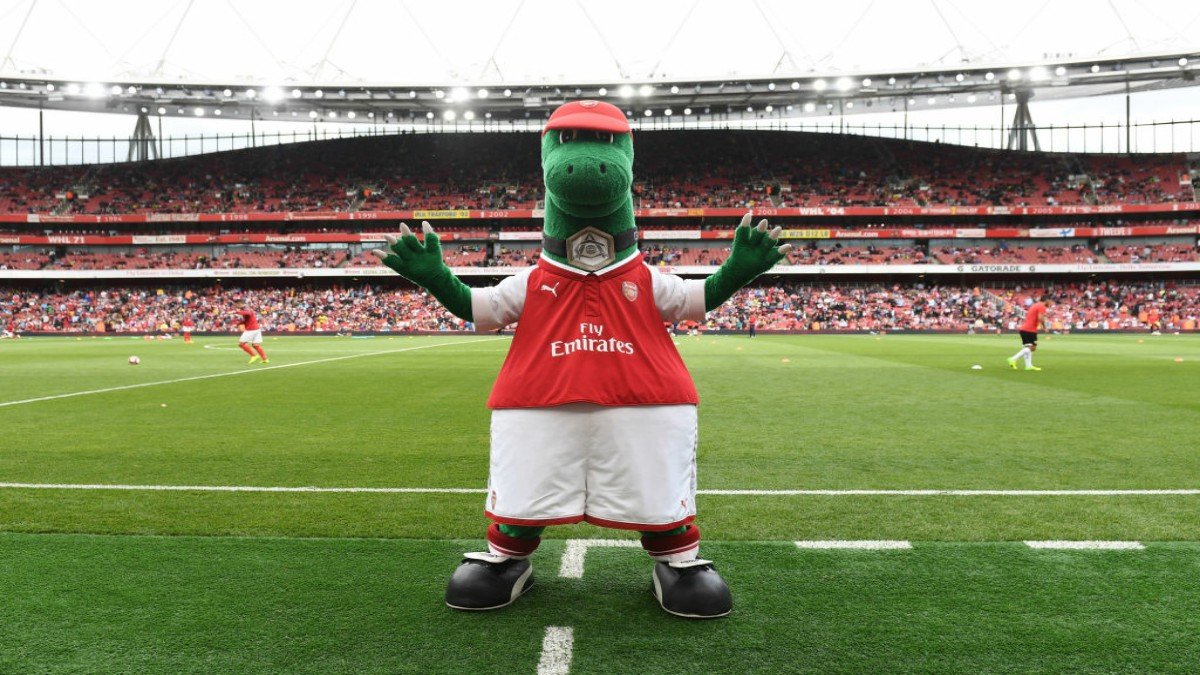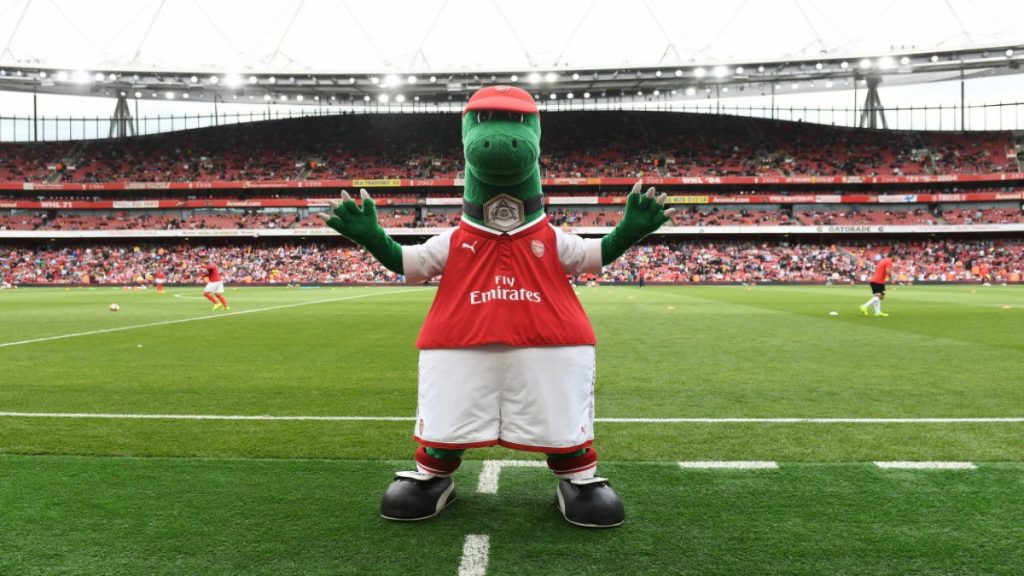 Arsenal have been sacking various staffs over the last few months in what they call a financial cut act. The recent victim of Arsenal's financial cut process is their most loyal and loveable mascot Gunnersaurus. Gunnersaurus has been Arsenal's loveable mascot for 27 years now.
Jerry Quy, who played the role of the dinosaur mascot since its establishment in 1993, has been sacked by the club. However, Mesut Ozil has offered to reimburse Arsenal with his salary to bring back the green dinosaur.
Mesut Ozil to the aid
Arsenal signed Thomas Partey at the last moment from Atletico Madrid yesterday. But moments before it Arsenal sacked the only man left from the 'invincible' era which left everyone in shock. Gunnersaurus who was Arsenal's mascot since 1990s was sacked by Arsenal as a process of financial cuts. Gunnersaurus' departure disappointed the Arsenal supporters and also several players. Quy has been so loyal in playing the role of the mascot for years. In order to attend a home game of the Gunners, Qut even missed his brother's wedding.
In what is a positive development now, Mesut Ozil has offered to reimburse Arsenal to bring Gunnersaurus back. In a recent tweet Ozil said, " I was so sad that Jerry Quy aka our famous & loyal mascot @Gunnersaurus and integral part of our club was being made redundant after 27 years. As such, I'm offering to reimburse @Arsenal with the full salary of our big green guy as long as I will be an Arsenal player…"
After his recent announcement, Mesut Ozil has been praised by football fans all around the world. Mesut Ozil who was expected to leave Arsenal in this transfer window due to lack of chances is still a part of Arsenal.
ALSO READ| Top English Premier League transfers in this transfer window