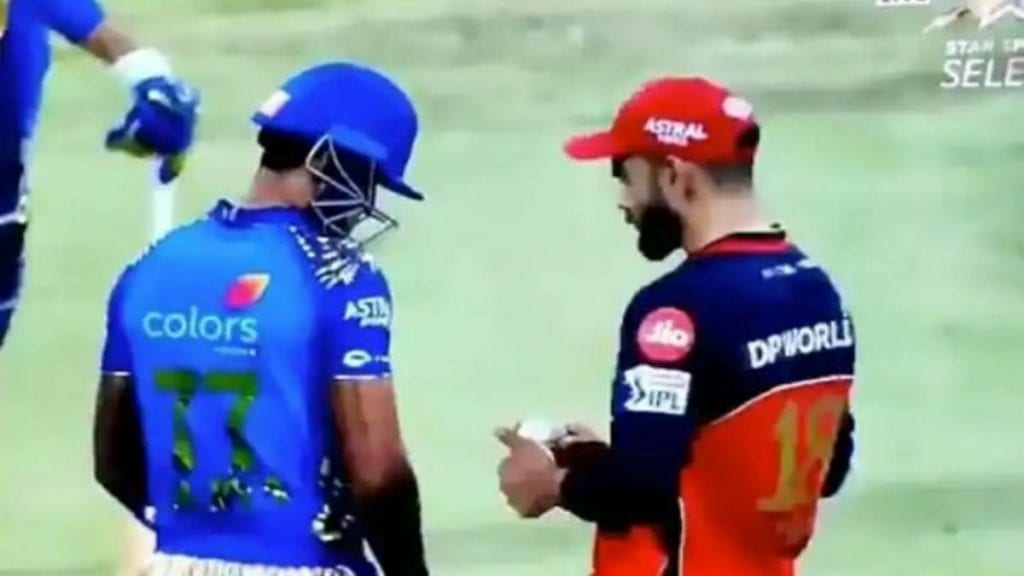 Mumbai Indians batsman Suryakumar Yadav has been gaining a lot of praise in the ongoing IPL 2020. The MI vs RCB match on 28th October, not just saw Yadav produce a batting masterclass but also a lesson or two about staying calm.
After hitting a four on Dale Steyn's delivery in the 13th over, Yadav hit the next ball in the covers. RCB skipper, Virat Kohli, was fielding there.
Kohli fielded the ball and walked straight up to Yadav. Kohli stood beside the batsman, continuing to stare at him.
However, Kohli's attempt of trying to unsettle Yadav was thwarted as the latter, calmly walked away from the scene. No verbal chatter took place between the two players.
This incident grabbed the audience's attention. Yadav's calm response to Kohli's sledging was praised. Suryakumar went on to score an unbeaten 79 off 43 balls contributing to MI's 5 wicket victory that night.
MI vs RCB: MI's cheeky response to the sledging incident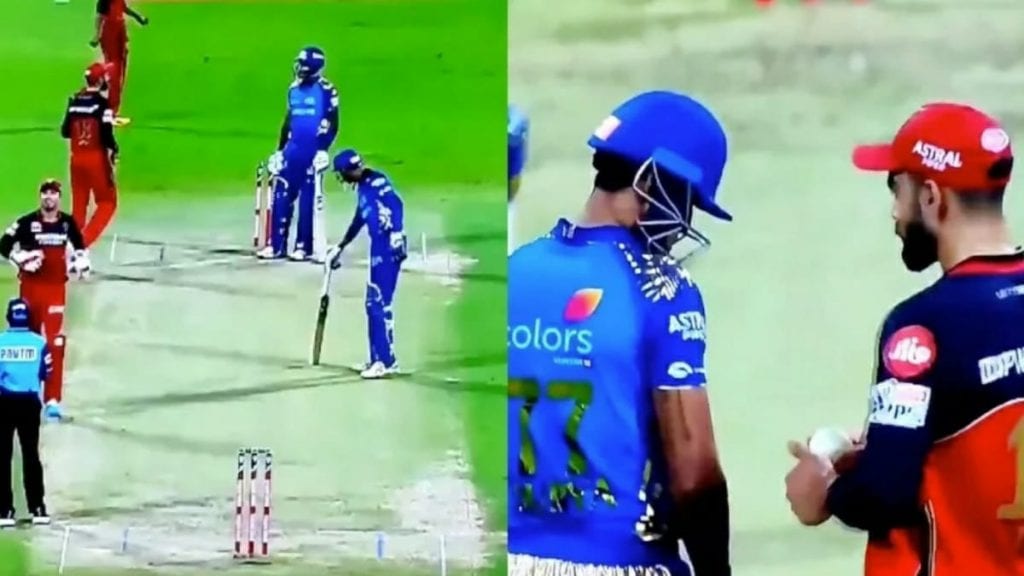 The Mumbai Indians' (MI) social media page has now posted a cheeky tweet in response to the sledging incident during the MI vs RCB match.
MI posted a picture of the stare off with the caption, "He came, he saw stared, he conquered" in reference to the incident.
Suryakumar Yadav, had recently been in discussion for being excluded from the Indian squad for the Australia tour. Many didn't agree with Yadav's omission from the team as he has had a consistent performance since the last few seasons.
His performance in the ongoing IPL 2020 has been equally praise-worthy. If his batting skills during the MI vs RCB match are a testimony, Yadav has hit back on the exclusion in an emphatic style.
Also Read: IPL 2020 MI vs RCB Video: Suryakumar Yadav keeps calm against Kohli's sledging