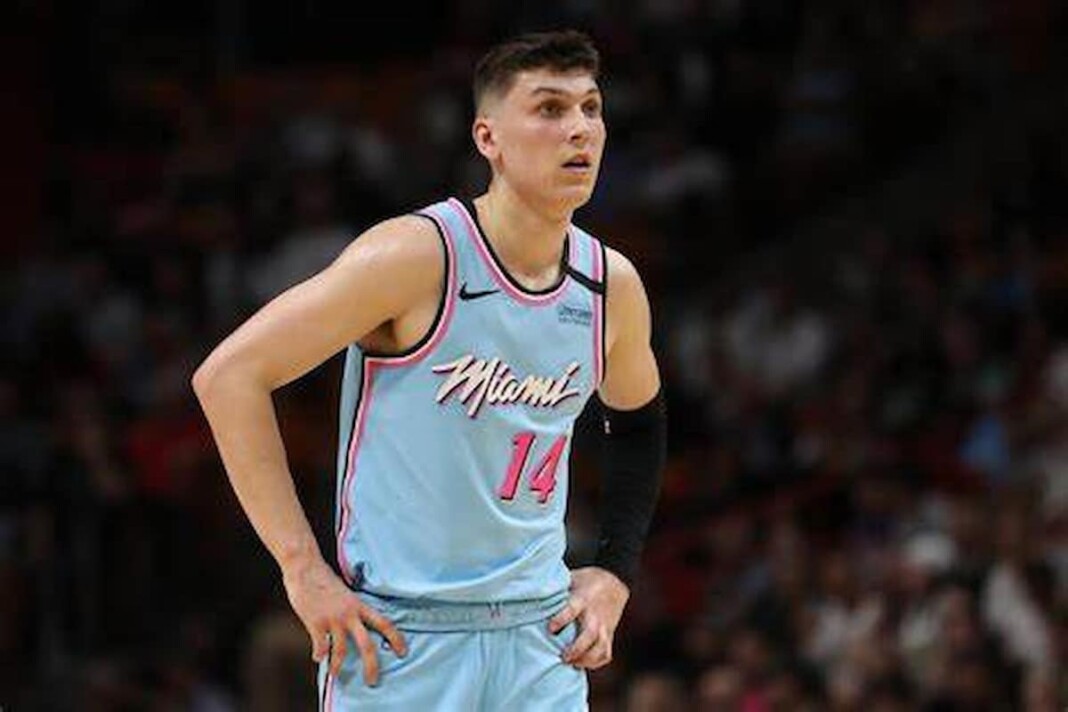 It was Tyler Herro who led the Miami Heat with 24 points as the defending Eastern Conference Champions seal their playoff spot and send Boston Celtics into the play-in tournament after a nail-biting defeat of 129-121 in their latest match.
Miami Heat moved into a tie with idle Atlanta Hawks for fifth place in the Eastern Conference. The surging Miami Heat won for the 10th time in 13 games. They have three games left in the regular season.
Miami Heat ensure their playoff spot after beating a relentless Boston Celtics' side
Bam Adebayo and Duncan Robinson each scored 22 points, Kendrick Nunn had 18 and Goran Dragic 17 for the Heat. They swept the two-game series in Boston. Miami star Jimmy Butler had 13 before missing the second half with an eye injury.
Kemba Walker led the Boston Celtics in their regular-season home finale with 36 points. Jayson Tatum scored 33 and Evan Fournier 20. Boston Celtics has 7 seven of 10.
The Boston Celtics, who already clinched a spot in the 7-10 play-in tournament, trail Miami and Atlanta by three games, but lost the tiebreaker against both teams. Boston has three games left.
Robinson scored eight of his 13 third-quarter points during a 17-4 spree that pushed Miami's lead to 93-77. The Heat led by 14 entering the final quarter.
Dragic's 3 gave the Heat a 105-84 edge with 9:02 to play, bringing some boos cascading down from the crowd filled to 25% percent capacity. 
Also Read: Denver Nuggets hold off Charlotte Hornets 117-112 to end 2-game skid