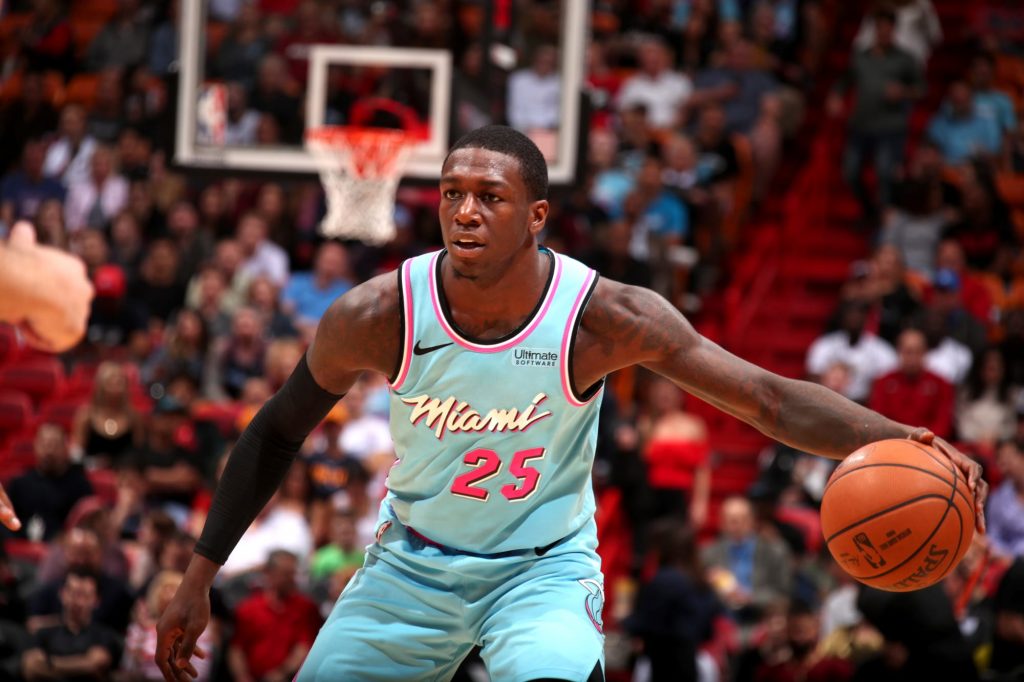 The defending Eastern Conference Champions, Miami Heat are back at.500 win % in less than a couple of weeks' time after being at the bottom of the table. Miami Heat beat Atlanta Hawks to register their 6th straight win of the season. Led by Kendrick Nun, who scored 24 points, Heat extended the NBA's longest current winning streak of the season. Bam Adebayo scored a double-double with 16 points and 13 rebounds. 
Previous Achiuwa had 14 points in 12 minutes for Miami, which used a 10-0 run late in the fourth quarter to pull away from a game that was tied at 95 with 3:00 left. Tyler Herro had 12 of his 14 points for Miami in the fourth and Goran Dragic scored 13 for the Heat, who has now 17 in 34 games.
Miami Heat win the 6th straight after slow season start
Talking about the Atlanta Hawks players' John Collins led all scorers with 34 points for the team. He also grabbed 10 rebounds. Clint Capela finished with 20 points and 14 rebounds for the Hawks. While Trae Young added 15 points, 9 assists and 8 rebounds. 
Miami led 54-44 at the half, a big part of that because of their defense on Young. He was scoreless until 2:53 remained in the half, the deepest he's gone into a game this season without a point.
John Collins had 19 in the 3rd quarter and is the second-most any player has had in a quarter against Miami this season, one shy of the 20 that Philadelphia's Joel Embiid had in the third quarter of the 76ers' win over the Heat on January 12. 
Also Read: Jayson Tatum leads Celtics to inch past Bradley Beal's Wizards