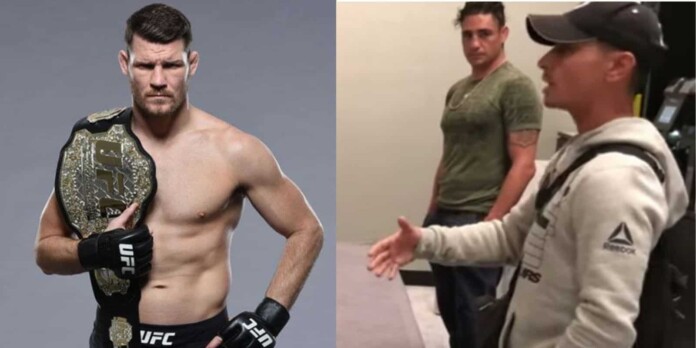 The former UFC veteran and winner of TUF season 1, Diego Sanchez finally parted ways with the promotion after 14 years. Sanchez was supposed to fight fellow legend Donald Cerrone but he was released before this fight.
Once again Joshua Fabia, Diego Sanchez's coach, manager, trainer, and guru is in the middle of all the controversy. Fabia got into multiple confrontations and arguments with the UFC staff and this release mostly happened due to medical issues.
The promotion decided that Sanchez isn't fit enough to compete anymore as he is suffering from serious effects of head trauma. Sanchez noted that he and Fabia decided,  "now is the time to get what we can get because they are probably not gonna give a shit after you're released," but their plan backfired at him.
After this many UFC fighters, even the president Dana White fired shots at Joshua Fabia for destroying the career of Diego Sanchez. The former UFC Middleweight champion Michael Bisping also fired shots at him.
Michael Bisping says, "Hopefully Joshua Fabia will look back on this with deep shame and regret one day. What a toxic little shit. And I don't even know the guy. Sorry, Diego, I know that's your boy but you gotta get rid of him."
Michael Bisping showed the utmost respect for Diego Sanchez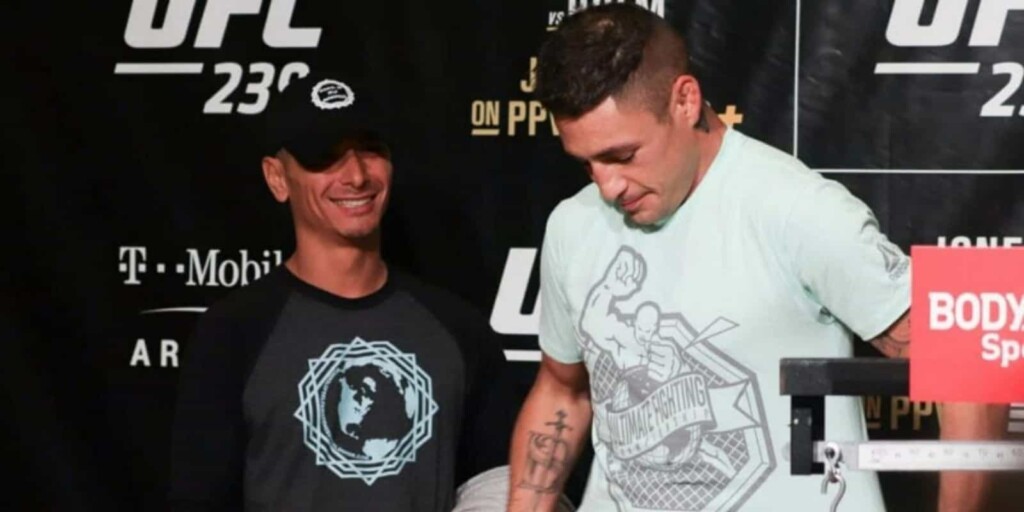 Although Michael Bisping fired shots at Joshua Fabia but he showed the utmost respect for Diego Sanchez. He added, "He's an absolute legend of the game. I have the utmost respect. But I can't stand to see this manipulative little prick meddling in Diego's affairs and ultimately costing him his position in the company. Playing games with medical clearance. An utter fool."
Sanchez also released the personal conversation between him and the UFC staff. But even that doesn't seem to bring his coach in the good books of the people. Michael Bisping added,
"He's the least self-aware mother**ker on the planet." Dana White also said Fabia creepy weirdo that leech on fighters. For us it is really sad to see the absolute legend of the game exit the promotion like this because of his coach.  
Also Read: "Anything that could have gone wrong went wrong," Dominick Reyes comments about his fight against Jan Blachowicz at UFC 253.
"He wants to make some money, He's a very clever fellow," Joe Rogan and Dana White talks about Jake Paul's appearance at UFC 261.