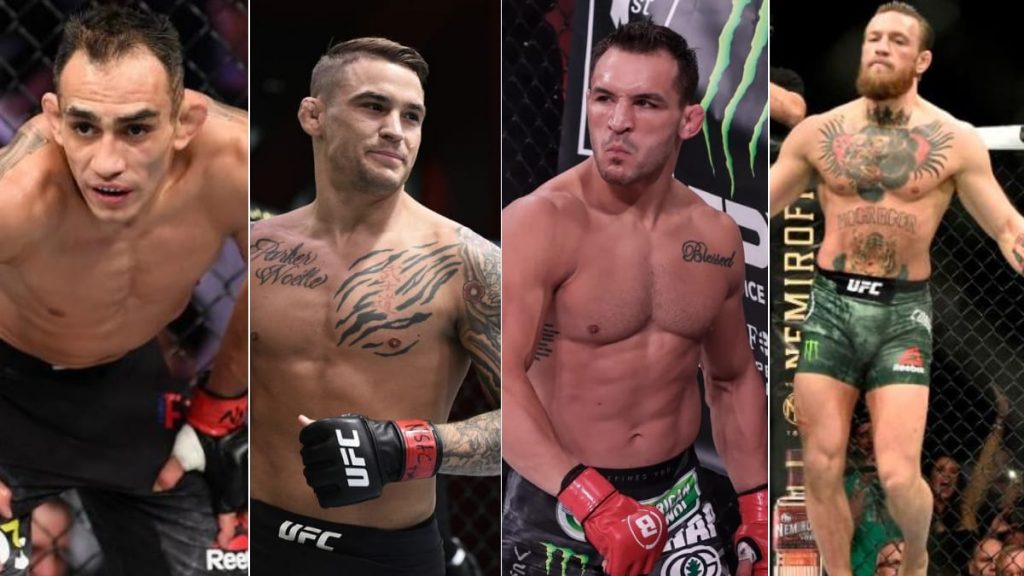 Khabib Nurmagomedov's retirement certainly left a big question mark on everyone's faces. All the potential matches and opponents are now up in smoke. With this, the issue of who is going to become the new champion has arisen, and poses a major problem.
However, Michael Chandler is ready to see the lightweight division move on from Nurmagomedov, and has an idea of how it can do so. The answer being a tournament to crown the new lightweight champ.
Nurmagomedov's retirement could set up potentially exciting opportunities
Chandler (21-5 MMA, 0-0 UFC), who was supposed to be the go to man in case Khabib vs Gaethje couldn't take place, stated that he would like to see the UFC put together a tournament involving himself, Conor McGregor, Dustin Poirier and Tony Ferguson to determine the next champion.
"When a man says he's going to go, he's going to go – but here we are," Chandler told BT Sport after UFC 254. "I'm excited to be a part of the UFC lightweight division right now at the top when there is no UFC lightweight champion. So we'll see what happens next.
I did mention Tony Ferguson's name and we were talking about January, but now we've got Justin Gaethje in here talking about eight weeks from tonight wanting to fight for a title. Let's be honest: I'm the new guy. I'm not going to come in here and say, 'Hey guys I deserve a title shot.' I'd love my name to be thrown into the mix," he added.
Although the UFC hasn't really done any tournaments ever since it started, this does open up new doors. "I'd love the opportunity to fight in a four-man tournament for that title, "Conor, Poirier, myself, Ferguson. There's some names that need to be fighting for a title, so let's make it happen," he said.
In the end it's upto president Dana White to decide about the fate of the now vacant lightweight title. All that's left for us is to wait and watch as the drama unfolds.
Also Read: Robert Whittaker wants to face old foe Israel Adesanya: "I can play it differently this time"