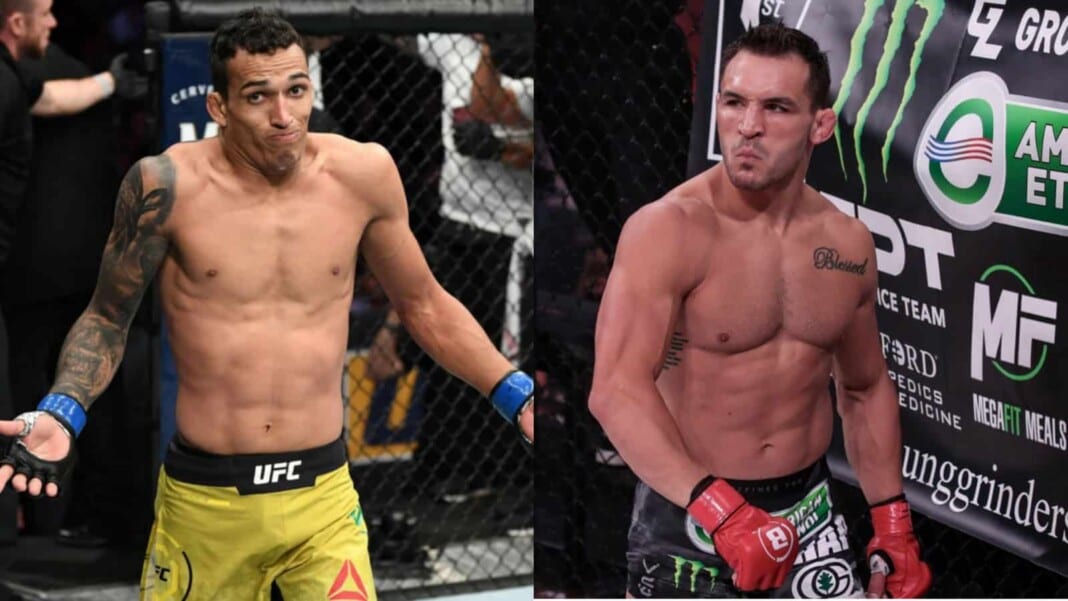 Michael Chandler is about to fight in his biggest ever MMA bout in his career and he has his thoughts very clear about that. The former Bellator champion is facing Charles Oliveira at UFC 262 for the vacant title bout and is very aware of the danger that the Brazilian brings to the cage.
Michael Chandler is just one fight into his UFC career and will fight for the vacant UFC lightweight title. He is paired up against one of the most fearing fighters in UFC's lightweight division. Oliveira is hungry for the title and Chandler knows what he has his hands on next Saturday. As the day goes by the hype for the fight gets bigger.
Recently the former Bellator champion was gracious enough to give an interview to Combate where the American was all praise for the Brazilian opponent. Chandler is keen on not leaving any openings for the 'Do Bronx' on UFC 262's main event fight. Michael Chandler though is an elite wrestler.
"I've been practicing my jiu-jitsu, because Charles is very good," Chandler said. "He may even be the scariest opponent I've ever faced in my entire career. Not only for his record number of submissions. It's not secret that, if you give him an arm a leg, or find yourself in a triangle, you're either sleeping or tapping. I have a wrestling background, I can be very compact. I won't leave my neck showing for him to grab a hold of."
"I expect a knockout in the first round" says Michael Chandler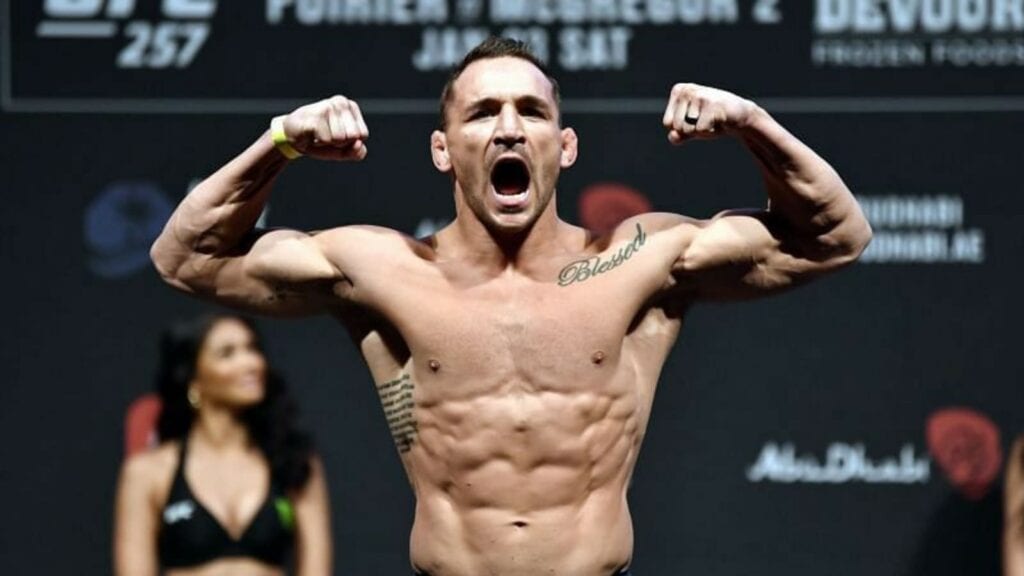 Michael Chandler is an all-around fighter and is very good at all compartments of fighting. But Oliveira is no doubt the king of finishing. Charles has not lost a fight in the last eight bouts and this might possibly the biggest fight of his career. Chandler faces a huge challenge ahead of him but is confident in his knockout power.
"I expect a knockout in the first or the second round, but people better be ready for a 25-minute war," Chandler said. "When you face someone like Charles, you can be staring at the worst 25 minutes of your life. He's been undefeated for his last eight fights to fight the greatest fight of his life. It's his chance to shine. We'll see the best version of him. It won't be easy, but I believe I can win."
Michael Chandler's last bout was against Dan Hooker where he won by knockout in the very first round. The American couldn't have asked for a better first fight into the new promotion. He is coming off a three-fight winning streak. Chandler vs Oliveira will take place in Houston, Texas, on May 15.
Also read: "I stand with India," Conor McGregor trains with Indian heavyweight Ramston Rodrigues and lends support to the country
"I'm trying to get my release from the UFC," Dan Hardy looks to get released from UFC Fight contract