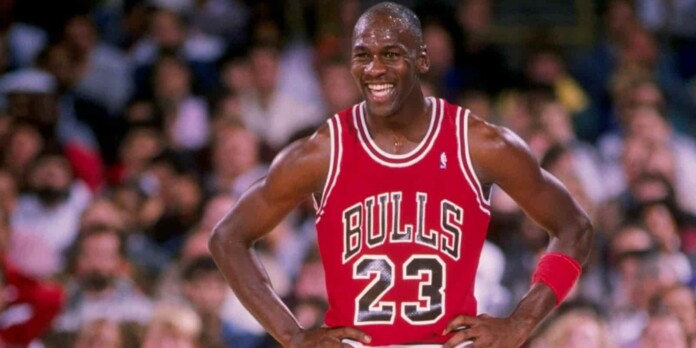 There is no doubt that Michael Jordan is the best player of his generation. He has also proved to be the best down the history of the game. During his reign Michael Jordan was the best player in Chicago Bull's history. Michael Jordan became the sensation for the team after his arrival in the 1986 season. In his rookie season itself, Michael Jordan became the pivot for the team. Moving on in his career at the Chicago Bulls, he made a strong case for himself being the main man. However, his years after 1996 free agency started drifting towards prime. Agent David Falk revealed how the Chicago Bulls re-signed Michael Jordan.
Michael Jordan led his side to 6 champion titles down the line. But the Chicago Bulls had to struggle a lot before getting to the super team stature. Eventually players like Scottie Pippen and Denis Rodman joined the squad. A lot others left as well. But Michael Jordan proved loyal for the Bulls and stayed intact with the franchise. MJ stayed for 11 years and was the most influential figure in the league. During his 1996-97 season, Michael Jordan was a free agent. And many teams put in their bids to capitalise for his abilities. Two of the giants contending for the player were Chicago Bulls and New York Knicks.
Michael Jordan re-signs with Chicago Bulls
During the 1995-96 season he was paid just $3850000 for the year. As soon as he turned a free agent next year, the NY Knicks vouched for the MJ. Agent David Falk revealed how MJ was persuaded to resign. He said, When Michael Jordan signed, they didn't have maximum salaries. His value, easily, could have been $100 million a year. … [Jordan] told me he never wanted me to give Jerry Reinsdorf or the Bulls an indication of what I thought it would take to sign him."
Michael Jordan had no demands. He added, "When the Bulls called and they asked what it would take to sign, I explained to Jerry Reinsdorf that Michael wanted the Bulls to make their best offer. And he would just simply say yes or no." He made a fortune with the years to come. MJ made $33140000 in the 96-97 season. Michael Jordan established his legacy defying all records including the salary cap of $26.9 million. His incredible impact has made a generation fall in love with his game.
Also Read: "Sorry I hurt his feelings": Former NBA champion apologizes to Donovan Mitchell after making strong comments