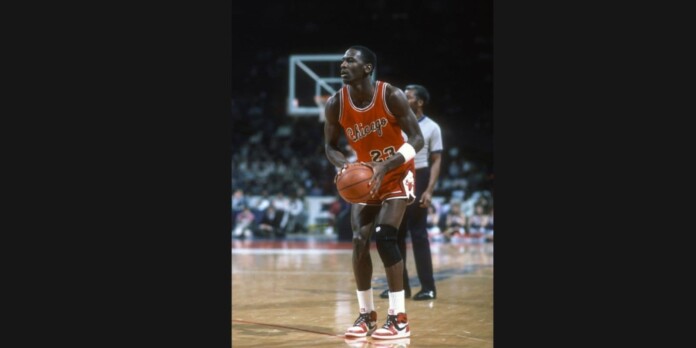 Michael Jordan is one of the most successful player to have a strong post career. After retiring from the NBA he was appointed the VP of Washington Wizards. Michael Jordan, however came out and played for the team at DC. Finally, in 2003 he hung up his sneakers for the last time in the league waving the game for the final time. With his prismatic career he also introduced his shoe lone way before entering the game. Michael Jordan signed with the NIKE brand prior to his NBA rookie year to start the 'AIR Jordan' shoes. The endorsement deal was made with NIKE which happened to be a small brand back then however, Michael Jordan has now become the face of Nike. Recently one of his rookie year shoes was valued at $11000 in an auction.
The AIR Jordan 1 was he first shoe line to make its impact back in Michael Jordan's rookie year. They were the first in the Jordan's legacy to make any sort of impact on shoe marketing in the league. Following Michael Jordan's endorsement, a lot of players signed deals to start their shoe line collection. Yet nothing could match the AIR Jordan by far. A pair of original sneakers, which Jordan wore are coming up for auctioning and would cost big bucks.
Michael Jordan shoes reflecting his career
The auctioneers have estimated that a pair of Jordan 1 could sell up to $100000 or more in the auction. These are the same ones MJ wore on court. They aren't even in the best condition but a great piece of souvenirs. Michael Jordan's shoes have always been the first choice for every 90's kid. Even in 21st century, people are fighting over the retro collection that no other brand could ever produce. But these shoes are inspired by Michael Jordan's career. They reflect his legacy down the years he had in the NBA.
Michael Jordan has established himself as one of the best player in the history of the game. With 6 championship rings, he has never lost a finals game. This record might never be matched again. The AIR Jordan's are a part of his successful career that is still continuing. Fans will go gaga to get their hands on any apparel or accessory that Michael Jordan wore during his time. Will the shoes go for $110000 or more?
Also Read: "Might win his first MVP" Chris Paul leading the Phoenix Suns to the playoffs after 11 years