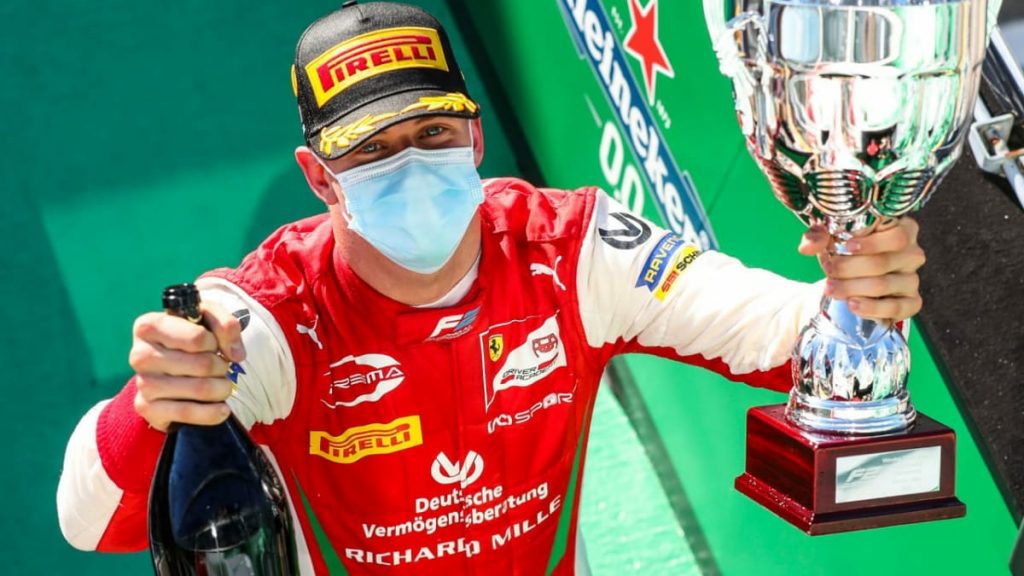 The name, Schumacher is all set to re-enter the F1 grid. Mick Schumacher would be entering the grandest stage with American Team, Haas. In a recent interview, Mick Schumacher spoke about racing for Scuderia Ferrari at some point of time in his life after a brief stay at his current team. 
Mick enjoyed a brilliant success story before stepping into F1. Following a glorious F3 outing, the German joined the F2 grid. But he never shone in his first season, as he was still on the learning curve. However, the 2020 F2 season witnessed an entirely different Mick.
"It would be a dream": Mick Schumacher hoping to continue his father's dream run at Ferrari
As reported by PlanetF1, Mick opened up about his upcoming F1 debut with the American team, Haas. Furthermore, he is hoping to continue with the upward trajectory in Formula 1 right from the off.
"I am very happy to be at Haas," he said. "It's my Formula 1 debut and I would like to do it in the best possible way. Then we will see what the future has in store for me."
"I don't deny it, it would be a dream to drive a Ferrari like my father did in the past."
Schumacher Jr. admitted that his F1 hopes were pretty bleak until his entry in Formula 3. It was at that moment he realized he could have a shot at battling in F1.
"I have always thought about it," he said. "I started to believe it after the success in F3. In F2, I had problems at the beginning but last year I won and here I am."
Having said that, If Mick portrays a stellar rookie season with the struggling Haas, the doors to the Prancing Stallion could open up much earlier. Given that the team has offered contract extension to Charles Leclerc and the same could happen with Carlos Sainz. 
Also Team: Lewis Hamilton in competition with LeBron James and Rafael Nadal to…