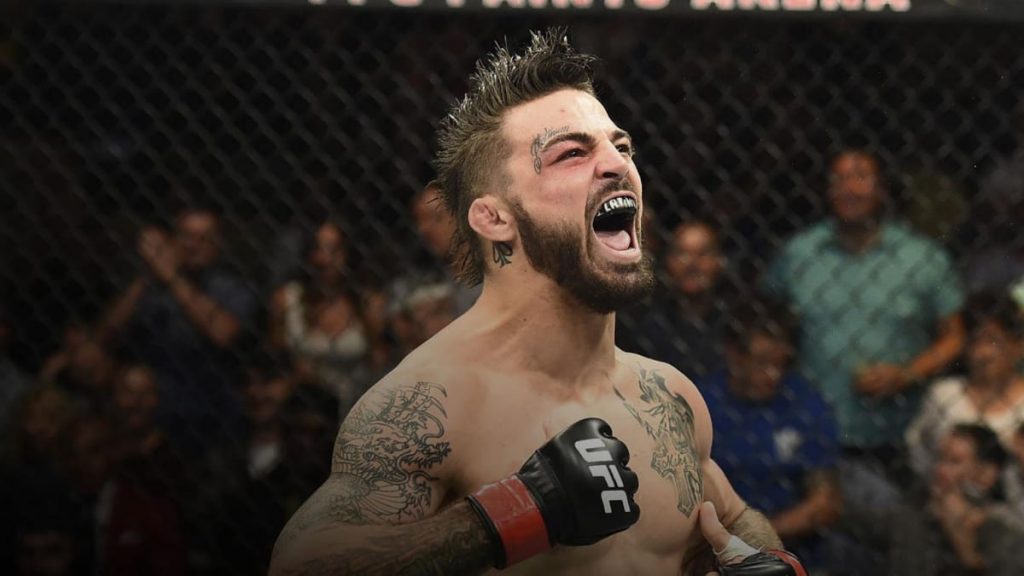 Mike Perry recently did the most Mike Perry thing ever possible after he posted a ton of tweets, tearing into 'fake fans', before posting a story on Instagram showing himself lying in a pool of blood (due to a cut in his leg). It wasn't that long ago, when 'Platinum' Mike Perry was all over the news in the MMA world, after terribly missing weight by a mile, before his fight against Tim Means. The fight went ahead as a catchweight bout, but Mike Perry as usual put on an entertaining show, despite losing the match. UFC President Dana White too seemingly admitted that he had a soft corner for the hard-as-nails fighter.
Mike Perry is as good an entertainer on social media as he is in the octagon. Here are the truckload of tweets the tough American posted, before sharing 'that' video.
"You're all rude af, and I'm just the messenger" – Mike Perry
Tearing into people who spread negative energy, Mike tweeted, "I'm not free, I don't have time, I don't wanna talk , don't care what you have to say, Im not taking a picture, don't ask how I'm doing , please leave me alone unless you want to give me money then just give it to me and then you can ask your question."
Further continuing his lament, "Idc, the fans suck, people suck , they crowd your space , they talk trash behind your back, they offer nothing but a waste of time, I like to be left alone with my little family and that's all I want. I'm just tweeting these to tell y'all to mind your manners", Perry tweeted.
"You're all rude af, and I'm just the messenger. You think you deserve something for watching fights or you think you know how a fighter should act when you never stepped in the ring. Just remember none of you would talk that shit man to man. Your place is on Twitter #RealWorld." Perry was clearly having none of it.
"Funny nobody ever says it to my face. I'm really with the shits. See the thing is I'm well known but I'm not celeb status that I need public body guards. I'll do it myself. Why would someone need a body guard to walk down the street? Cuz people are disgusting." At one point, it didn't look like Perry would ever stop.
"The fans don't pay us. The company's endorsements do. The money is already on contract. My real fans know what I'm talking about and they watch out of love. The rest of y'all just salty," Perry went on.
Finally, in the creepy video posted by Mike Perry on Instagram, he can be seen lying on the floor, with a window nearby shattered, all while being covered in a pool of blood. It is Mike Perry, after all!!!
What do you think of this incident? Will he last long enough in the UFC?
Also Read : 'On this day in history, I created a hater forever' – Jon Jones reminisces the 6th year anniversary of his fight against Daniel Cormier