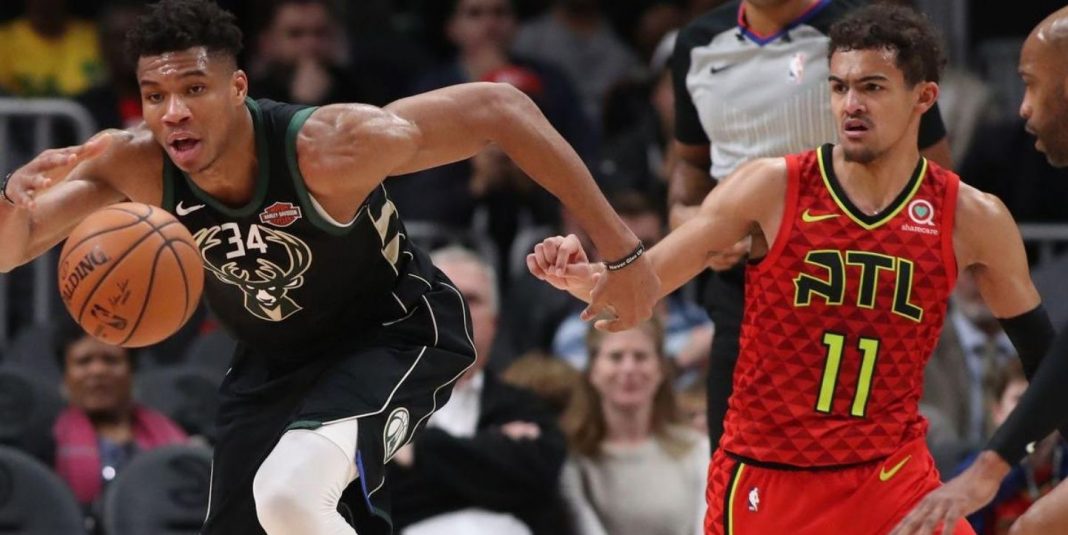 Milwaukee Bucks stopped a surging Atlanta Hawks' side 120-109 as their marquee player Giannis Antetokounmpo returns to action and dropped 15 points. Giannis missed 6 consecutive games for Milwaukee Bucks due to an ailing left knee after he was cleared to play against Atlanta Hawks today. However, he was helped intensively by his teammates, Jrue Holiday led the Bucks with 23 points.
Giannis Antetokounmpo played 25 minutes in his return for Milwaukee Bucks, hitting 7 of 12 shots to go along with 5 rebounds, 3 steals and 2 assists. Also helped defensively with a block registered against his name.
Giannis Antetokounmpo returns for Milwaukee Bucks against Atlanta Hawks
While the Bucks had won their last two games without Antetokounmpo, they were thrilled to have him back on the court.
"He's our best player," Holiday spoke of Giannis as per ESPN. "That's the caliber of team we want to be, especially now going into the end of the season. Seeing Giannis out there, he's so dominant, he attracts so many people. He makes the game easier for everybody else."
The Atlanta Hawks got as close as 113-105 with just over two minutes remaining, but the Bucks sealed the victory with a sequence in which they claimed three straight offensive rebounds, the last leading to a put-back dunk by Brook Lopez. 
Bogdan Bogdanovic led the Hawks with 28 points, hitting six 3-pointers. Trae Young returned after missing 2 games with a calf injury but had a terrible night, connecting on just 3 of 17 shots.  
Having said that, Giannis Antetokounmpo added another good memory from State Farm Arena. He was MVP of the All-Star Game, hitting all 16 of his shots for 35 points — the most baskets without a miss in the history of the midseason showcase.
Also Read: Stephen Curry tops 30 points for a career-best 9th consecutive game