Minecraft Championship 16 or better known as MCC 16 has recently concluded its final events and the team standings have been announced. We take a look at the winners and the overall standings of each teams and players within the tournament.
The MCC 16 or Minecraft Championship is a monthly competition held and organised by the Noxcrew. The tournament features a variety of mini-games where players form teams of 4 and compete against each other to win coins and win the matches. A total of 10 teams compete and the results are now out!
The Minecraft Championship 16 team result have been announced and Team Pink Parrots have taken home the big victory!
MCC 16: Overall Team Standings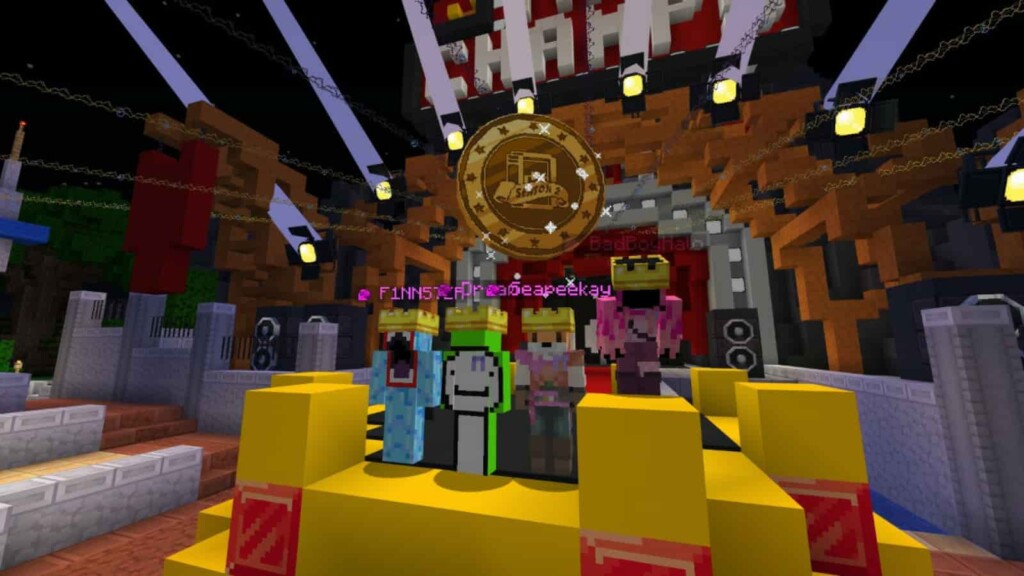 After a nail-biting face-off between Team Pink Parrots and Team Purple Pandas in the Dodgebolt game, the former came out as victors. The Team comprised of Dream, BadBoyHalo, Seapeekay and F1NN5STER.
Related: Who is the winner of Minecraft Championship (MCC) 16?
However, they were beaten overall, by Team Purple Pandas as they had a higher coin tally than Team Pink Parrots.
The complete team standings for MCC 16 are:
1st: Team Purple Pandas
2nd: Team Pink Parrots
3rd: Team Orange Ocelots
4th: Team Aqua Axolotls
5th: Team Yellow Yaks
6th: Team Lime Llamas
7th: Team Green Guardians
8th: Team Cyan Creepers
9th: Team Red Rabbits
10th Team Blue Bats
Minecraft Championship 16: Players Standings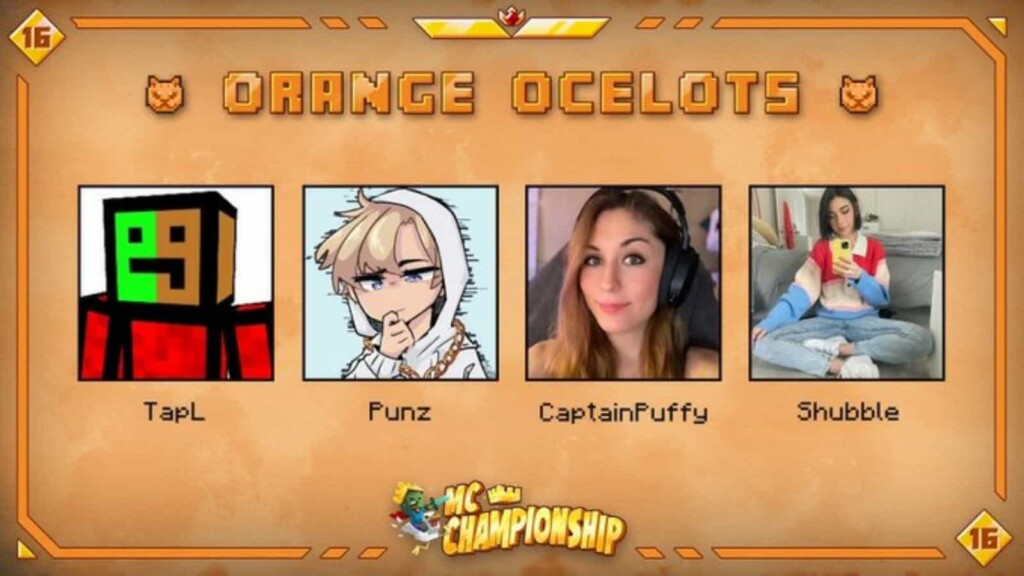 After the Overall Team rankings, the players are also ranked according to their performance in the events and their individual coin tallies.
A plethora of streamers and content creators participated this month and the best of the lot was Punz, brushing across Quig to hold the top spot!
Here are the individual rankings from MCC 16:
Punz (3332 coins)
Quig (3326 coins)
fruitberries (3307 coins)
Dream (3031 coins)
Seapeekay (2887 coins)
Smallishbeans (2785 coins)
Fundy (2699 coins)
Sapnap (2697 coins)
Antfrost (2677 coins)
Krtzyy (2613 coins)
Grian (2461 coins)
PeteZahHutt (2382 coins)
GeorgeNotFound (2371 coins)
Smajor (2348 coins)
TapL (2340 coins)
BadBoyHalo (2312 coins)
sylvee (2294 coins)
Tubbo (2263 coins)
CaptainSparklez (2223 coins)
Jack Manifold (2191 coins)
Hbomb94 (2165 coins)
TBNRFrags (2126 coins)
F1NN5TER (2118 coins)
Ranboo (2085 coins)
Ponk (2079 coins)
Ph1LzA (2020 coins)
5up (2016 coins)
Wilbur Soot (2002 coins)
Shubble (1950 coins)
Spifey (1882 coins)
Captain Puffy (1840 coins)
TommyInnit (1830 coins)
TheOrionSound (1818 coins)
PearlescentMoon (1713 coins)
Nihachu (1700 coins)
Magistrex (1408 coins)
KryticZeuZ (930 coins)
Drgluon (706 coins)
James Turner (667 coins)
Vixella (596 coins)
The MCC 16 has now concluded with the following standings and players can look out on their official Twitter for news about the next section!
Follow our Instagram page for more updates on gaming and esports!
Also read: Top 5 ways of getting Enchanted Books in Minecraft!