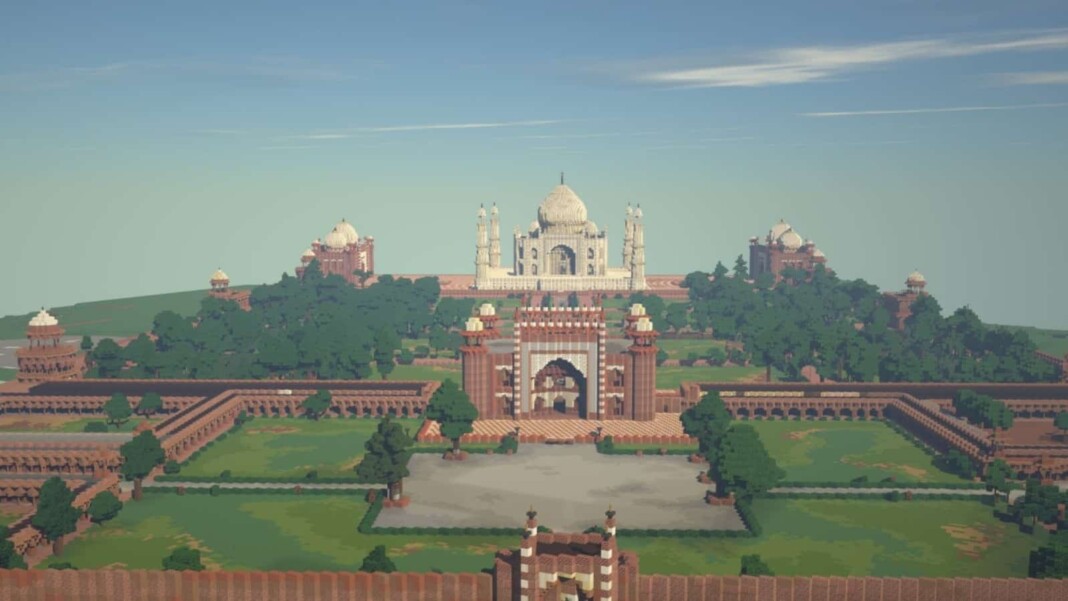 Minecraft's world lets the players build whatever they can imagine and any structure can be made from scratch. Gamers have built the Minecraft Taj Mahal in 1:1 ratio and fans are ecstatic!
Minecraft is as much a creative game as it is an adventure survival, and players try to challenge themselves to make bigger and better structures. Gamers have now recreated the seventh Wonder of the World, the Taj Mahal in complete 1:1 scale. This was completed by a YouTuber whose video has been going viral due to the scale and magnitude of the project.
Minecraft Taj Mahal Build by YouTuber PippenFTS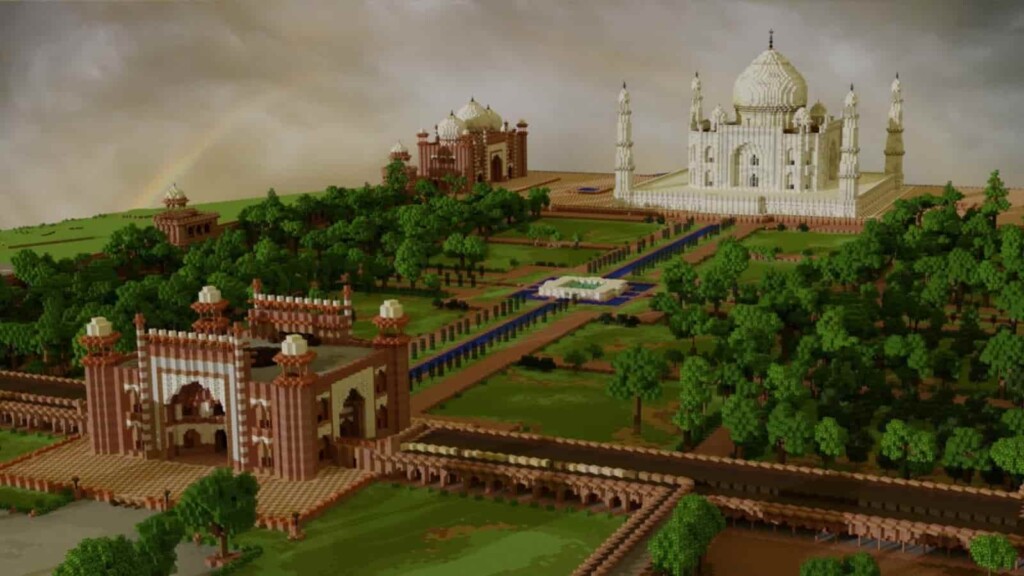 Minecraft has seen some impressive builds over the years like the Battle Star Galactica, the King's Landing, Minas Tirith and much more. Players like to recreate famous structures be it from fiction series or from the real world.
Related: Totem of Undying in Minecraft: Location, Uses and more!
The start for the build of the seventh wonder of the world began back on last year in March where the mission was stated to make a copy of the entire planet. The project was named Build the Earth (BTE) and was was started by the blogger/ YouTuber PippenFTS to help relive the players during the pandemic situation.
The real name of the Youtuber, Daniel Tan, reported that since the Minecraft Taj Mahal had never been attempted before, he took it upon himself to be the first one to make it. He even said that he calculated the dimensions acutely because of the lack of information of size on Google.
The build was finally completed now, with a massive time span of three moth of hard work and dedication. The pain-staking build features the Minecraft Taj Mahal in a 1:1 scale in complete white marble and scenic front layout. The Build features the Minecraft Taj Mahal in all its glory and players must see it to appreciate the grandeur!
The Community of builders have stated that they have several other plans under this project to recreate many other world renowned structures in due time. This includes Mumbai, Bangalore and Varanasi, which have already been built! they have shared many of the pictures on their Instagram.
Follow our Instagram page for more updates on gaming and esports!
Also read: Minecraft Parrots: Spawn Location, behaviour and more!