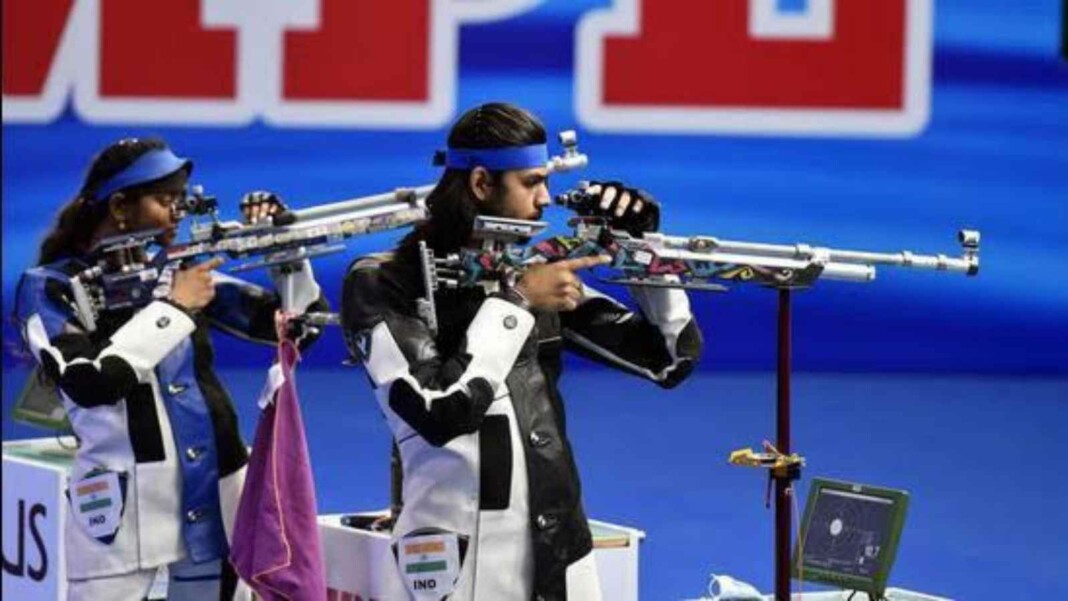 Shooting at Tokyo Olympics on day 3 saw round 1 of the mixed team 10m Air Rifle qualification. India had two pairs entered in the event, Elavenil Valarivan and Divyansh Panwar, as well as Anjum Moudgil and Deepak Kumar. The competitors had to shoot a total fo 30 shots each over 3 series, and the top 8 teams at the end would qualify to round 2 of qualification.
Elavenil and Divyansh started off strong, with a series of 105.0 and 103.6 respectively, for a total of 208.6 in the first series. The second series saw some strong shots of 10.9 and 10.8, with Elavenil Valarivan recording a score of 104.0 and Pawar finishing slightly better with 104.1, taking their total score to 208.1. Valarivan finished quickly in the third series with a score of 104.2, while Panwar finished off the qualifying with 105.6, his best score of the qualification. They finished in 12th place with a total of 626.5 despite their best efforts.
China's Qian Yang and Haoran Yang held the lead for the majority of the match, with a first series score of 210.6. The second series was the same, while the third series showed a spectacular score of 212.0. They finished at the top of the qualifications with a final score of 633.2. The Polish pair had a strong outing, with series of 211.9, 209.6, 209.3 finishing with a total of 630.8. South Korea took third place in the qualifications, with 630.5. Two ROC teams and Two US teams qualified through to the second round while Hungary took the last spot in the top 8.
Shooting at Tokyo Olympics: Elavenil Valarivan and Divyansh Kumar, Anjum Moudgil and Deepak Kumar Struggle in qualification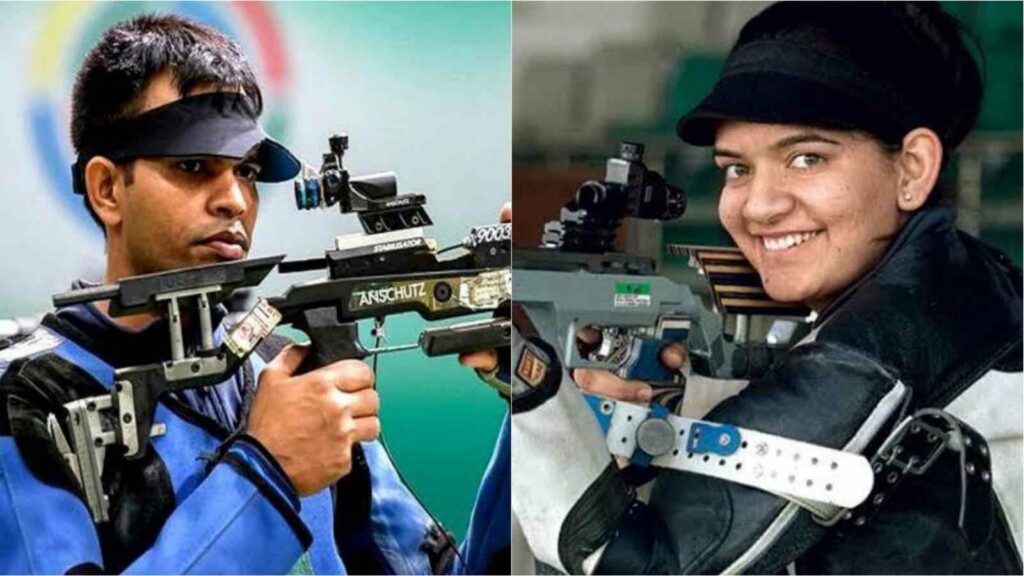 Anjum Moudgil and Deepak Kumar had a very shaky start to their Olympics campaign with both shooters straying away in the 9s. They finished their first series with 103.0 and 103.4 respectively for a total of 206.4, which had already put them out of contention. The second series was their best, as they finished off with a 210.3.
The third series saw a poor 9.1 from Kumar one of the three 9s shot in that series amongst the two of them. Moudgil has some good shots, and finished with a 104.4, while Kumar struggled to finish off with a 102.7. They eventually ended up in 18th place, with a disappointing score of 623.8.
India's shooting campaign continues to disappoint as no athletes have managed to repeat their feats of a podium finish in the world championships.
Also read: Shooting at Tokyo Olympics: Manu Bhaker, Saurabh Chaudhary Miss out on Finals after Poor Performance in Qualification Round 2 of Mixed Team 10m Air Pistol