In 1994, playing for the California Angels, Bo Jackson literally broke his bat in two over his knee. In a match against the Minnesota Twins on April 6 Bo got struck out and it was not something he easily gulped down. Star slugger Bo played in both Major League Baseball and National Football League.
The bat was immediately made available for Auctions and imagine, in 1994 a bat was being auctioned and estimated to raise more than $20,000. That season was the farewell season for Bo in the Major League Baseball, the 31-year-old star had made 75 appearances for the Angels, batting .279 and finishing with 14 home runs and 43 RBI.
"Bo Jackson's Cooper C271 model bat shows tremendous game use with the aforementioned break," the auction house wrote in the listing. "The barrel is covered with distinctive ball marks with stitch impressions and white leather ball scuffs. There are cleat marks present and abrasions from contact with other equipment."
Also Read: "Straight from the A-Rod memoir" Why did Alex Rodriguez leave the Texas Rangers?
Bo Jackson was a record setter for both MLB and NFL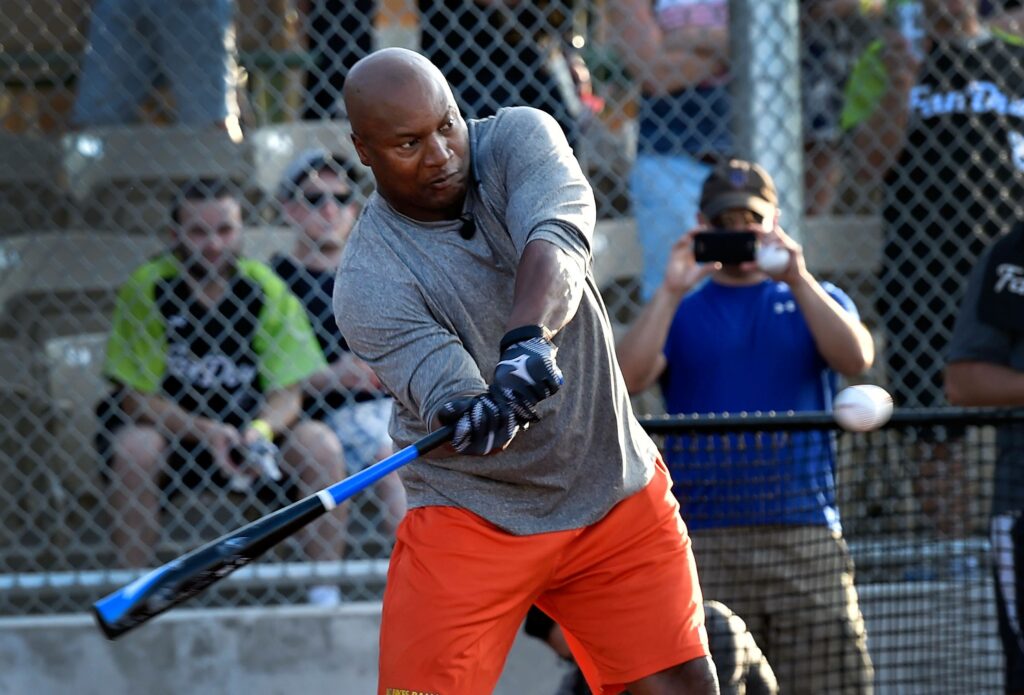 Bo Jackson was known to be a power hitter; he has at least hit 20 home runs four different times for the Royals despite never playing in more than 135 games. Other than MLB, Bo averaged 5.4 yards per carry during his four seasons with the Raiders.
"I was a pitcher, shortstop, and outfielder; and the Yankees tried to sign me out of high school as a first-round draft pick in 1981. I turned them down to go to college." Said Bo Jackson once upon being questioned off his MLB talent.
Bo Jackson was awarded the 1993 AL comeback player of the year, also, in 1989, Jackson's talent ranked him fourth in the American League in both home runs, with 32, and RBI, with 105. In 2007, Nike released a set of Nike Dunk shoes honoring Bo Jackson.
The set featured three colorways based on previously released Nike shoes: the "Bo Knows" Trainer I, Trainer 91, and Medicine Ball Trainer III.
Also Read: "The curse is lifted" MLB Twitter reacts to Seattle Mariners AL wild-card berth after 21 years, fans go ecstatic
Also Read: WATCH: Albert Pujols' 701st career home run, gets awarded with standing ovation piercing through the 700-HR-club