Derek Jeter and Alex Rodriguez have been in the attention of media houses after the release of Jeter's 'The Captain' Episodes, it is clearly evident after by few episodes which have been released that A-Rod held a negative space in former New York Yankees captain's tenure.
Derek Jeter will join Alex Rodriguez and Yankees announcer Michael Kay on ESPN's "KayRod Cast" during this Sunday's matchup between the Red Sox and Yankees at Fenway Park.
It is believed that when Derek Jeter joins Alex Rodriguez and Michael Kay in their show to cover a game between one of the two biggest rivals in Major League Baseball, the tensions are not only confined to the field, there might be a little more traction up in the studio, off the field.
The New York Yankees vs Boston Red Sox matchup is coinciding with the release date of Derek Jeter's 'The Captain' final episode. Together, Jeter and A-Rod won the 2009 World Series for an astounding 29th time in Yankees history.
Also Read: "They have no idea" Derek Jeter shares adorable details on his 3 daughter's knowledge encircling his Yankees legacy
Derek Jeter denounced his former teammate Alex Rodriguez in 'The Captain' for using steroids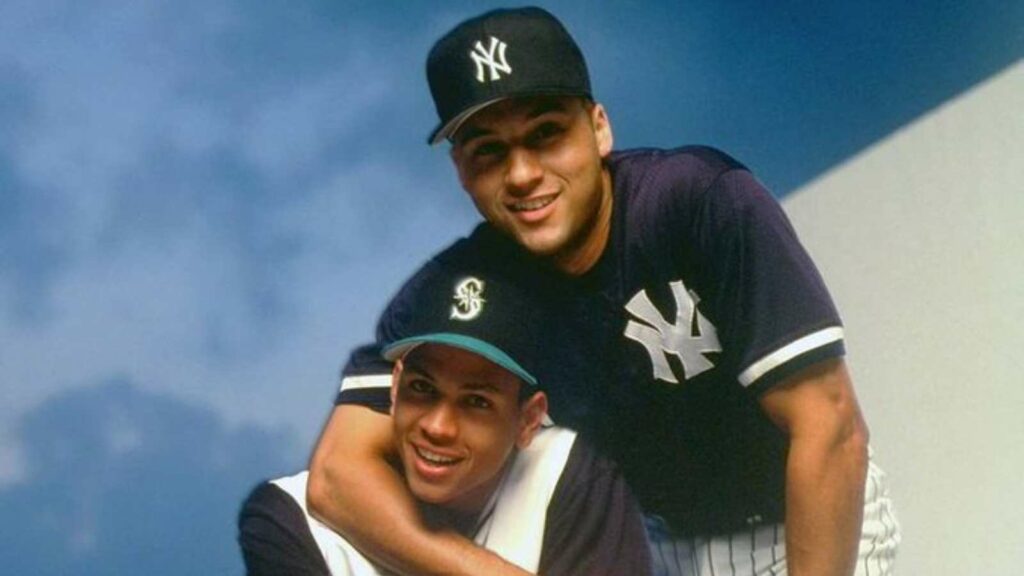 Derek Jeter is not one to keep his feelings inside, in one of the episodes of his documentary series he took down his on and off friend Alex Rodriguez for his use of steroid back in the days they played in pinstripes, Jeter said, "My reaction was: another distraction," per the Daily Beast. "Like, f***, we gotta deal with this now. That was my reaction." In an interview with ESPN's Peter Gammons, Derek Jeter's teammate A-Rod revealed, "felt an enormous amount of pressure" being on the team.
Also Read: "I'm f***ing Machado": Manny Machado retaliates to the hollers at Dodger Stadium after series vanquishment
The young gun shortstop added, "I felt like I had all the weight of the world on top of me and I needed to perform, and perform at a high level every day, back then, [baseball] was a different culture."
Alex Rodriguez added in his admission, "It was very loose. I was young. I was stupid. I was naive. And I wanted to prove to everyone that I was worth being one of the greatest players of all time. I did take a banned substance, and for that, I am very sorry and deeply regretful."
Also Read: "A guilty verdict" Ex-Pirate Felipe Vazquez rightfully sentenced, reality behind his insertion in MLB's restricted list