The legendary New York Yankees captain Derek Jeter is living many lives after his retirement from professional baseball. The MLB Hall-of-Famer is a businessman, father, and husband who is living his life to the fullest at this moment. Jeter is a father to three beautiful girls and takes pride in engaging in activities and raising them.
The Yankees legend recently had a seven-part ESPN docuseries called 'The Captain' released, which vividly documented his career and life from his perspective. In an interview with Katie Krause from 'Extra', Jeter opens up about living his post-retirement life as a dad and a husband.
Jeter's three daughters are under the age of 5 and are kindergarten-going children. Jeter spends considerable time sharing the responsibility of child-rearing with his super-model wife Katie. An interesting fact about his life as a girl-dad is that his children don't know their father is a huge MLB icon! Here is more on how Derek Jeter is living his life with wife and children.
Related: Michael Jordan and Derek Jeter taught Tiger Woods how to flirt
Derek Jeter on his life as a girl-dad and husband post MLB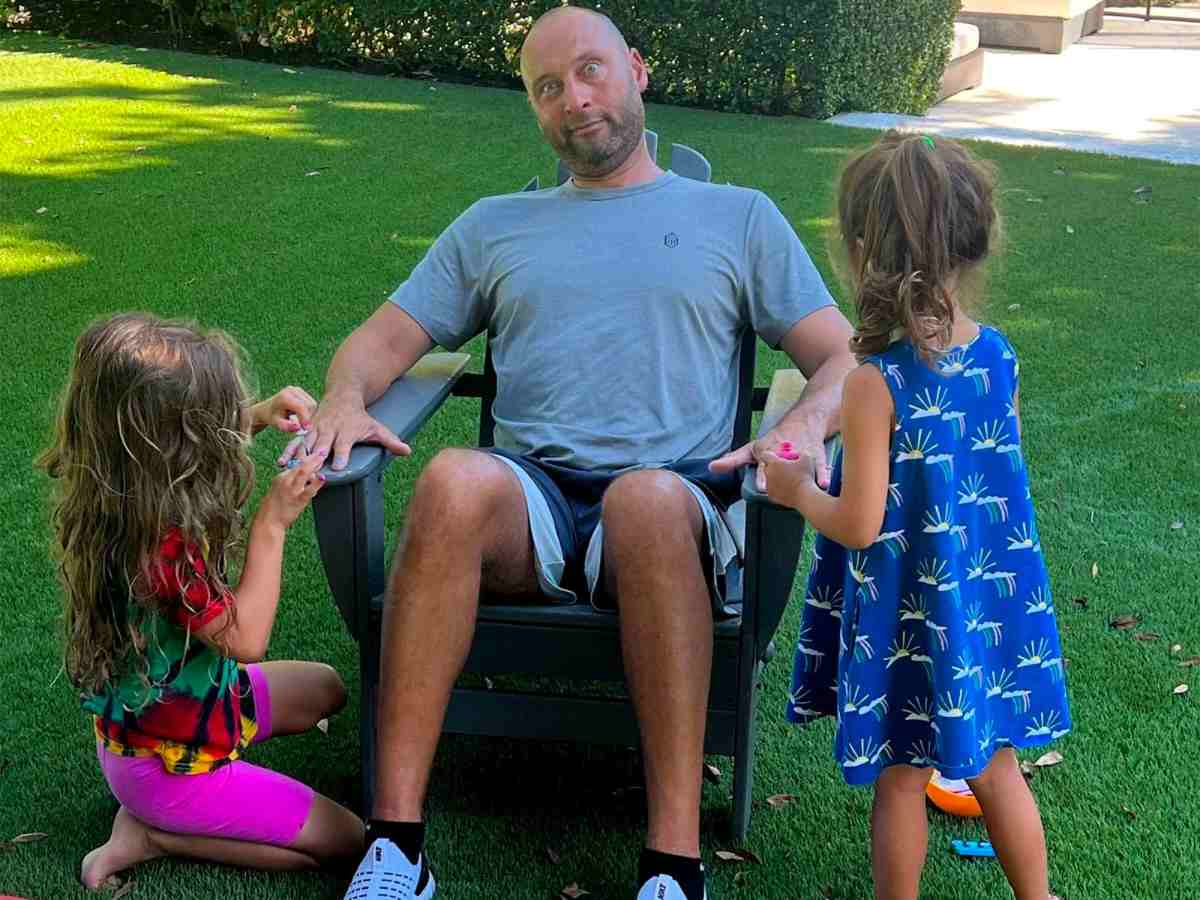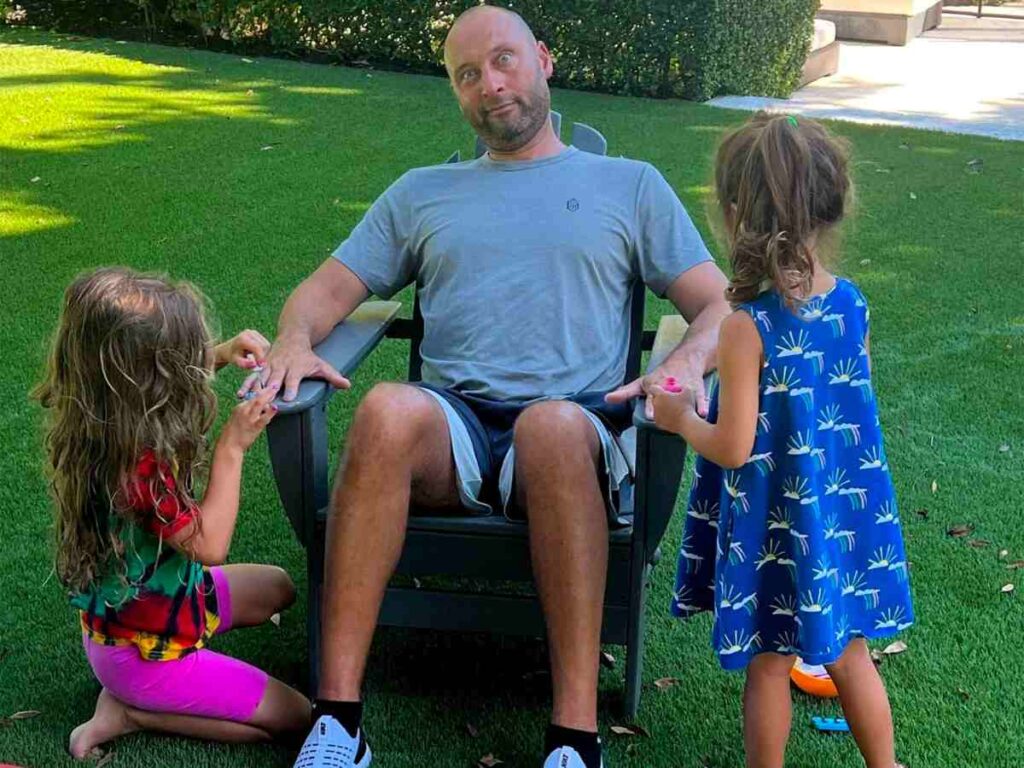 Derek Jeter is indeed living his life to the fullest following his retirement. He recently celebrated his 6th marriage anniversary with his wife, Katie, who is also a supermodel. Speaking about his secret for maintaining such a happy married life, he says, "I don't know if there's a secret but we've had a lot going on [over] six years. We've got three kids under 5 years old. You know, I lived in Tampa for 20-plus years. Shortly after we got married, we moved to Miami. I had a career change. And then, you know, she signed up for me being retired and ultimately, I don't think I'll ever retire because you are always doing something. It's just finding time for the two of you."
On the other hand, Derek Jeter is the ideal father that one could imagine to be. He loves spending time with his three daughters and raising them with utmost care. Speaking about how he spends time with his children, Jeter adds, "The mornings are early… getting them up, they're not in school right now, but dropping them off at school, picking them up. Tennis lessons, ballet lessons, you know… I'm getting my nails painted and makeup on my face, dresses. So there's a whole other side to me."

In conclusion, Derek Jeter is now the family-man one would expect a perfect husband and father to be. He has several businesses and ventures that are keeping him going post his illustrious career. Reflecting on everything, from being an ideal father, husband, and a MLB legend, Jeter says, "I always said this during my career, I have the utmost respect for players who were able to have families while they played. I was very selfish. It was all about me and my career and I just wasn't able to do it, but now it's, it's the greatest blessing I've ever had. You know coming home and, they could care less how your day went… Most days, they're happy to see you… It's just been a wonderful experience."
In case you missed it:
"I want to capture this," Yankees legend Derek Jeter reveals the real reason for making documentary series 'The Captain'
New York Yankees' 16th captain Aaron Judge and wife Samantha CAPTIVATE Yankee hearts