Another day, another celebrity showers their love and support to Taylor Swift and Travis Kelce. Ex-Yankee captain Derek Jeter has now spoken about the budding relationship between the two and shared his thoughts regarding it.
The relationship between Swift and Kelce has broken several charts. The name of the duo has been on the tongues of fans for a while since they publicly came out together as a couple. Jeter now thinks this relationship is good for sports as it puts the spotlight on it.
There is no denying the fact that the viewership in the NFL has seen a rise since Kelce started dating Swift. The pop icon has been heavily featured and promoted by the league itself as she attended several games while cheering him on from the stands.
Speaking in an interview with People, Derek Jeter said:
"I think Taylor Swift has a lot of fans anyway, so I don't necessarily think it's like, 'Oh, she's got a new set of fans now.' They probably were fans anyway. But I think it just puts the sports world into the spotlight."
Derek Jeter unveils baseball complex in Kalamazoo
It is hard to keep Derek Jeter away from baseball. Following his retirement from the sport he played for so long, Jeter would go on to become the CEO of the Miami Marlins. After that, he joined Fox News as an analyst for them. As the MLB season comes to a close, the former New York Yankees star has found himself busy with baseball again as he unveiled a baseball complex in Kalamazoo.
The Hall of Famer had begun working on his project in 2015. An alumnus of the Kalamazoo Central High School, the baseball star decided to do something for them. He has now given them something back by revealing a new baseball and softball complex in the presence of his family and fellow MLB legend Cal Ripken Jr.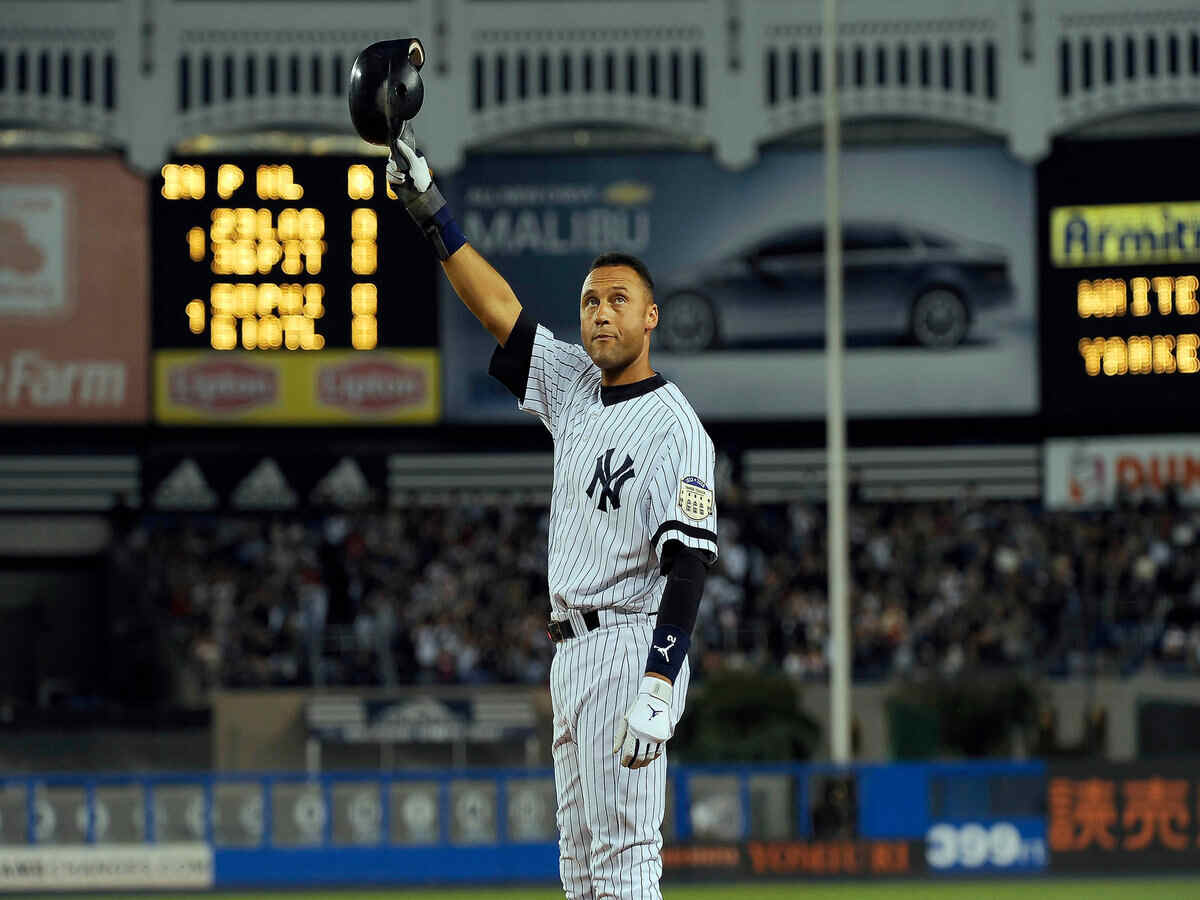 Jeter's Turn 2 Foundation is reported to have a huge part in the construction of this new complex. The softball field has been named "Jeter Family Field" while the baseball one has been labeled as "Derek Jeter Field".
He will now be hoping that the younger generations can take full advantage of this field and become great athletes. It is likely that the $5 million baseball project will be heavily featured and could be taken as an inspiration for similar projects elsewhere.
In case you missed it: