Manny Machado is not a person who acts apprehensive after a series defeat, San Diego Padres' star shows he doesn't panic after his team is slaughtered in a 3-0 loss series against the Los Angeles Dodgers. In 10 games against the Dodgers this season, Machado is hitting .182 with a .492 OPS and 15 strikeouts. He has zero home runs and zero RBI.
Manny Machado's San Diego Padres and The Dodgers played three games over the weekend on Friday, Saturday and Sunday and suffered going down by 8-1, 8-3 and 4-0, respectively. On Sunday, at the Dodgers Stadium when he was asked if he was "concerned" about the series loss, his reply was noteworthy.
Manny Machado was asked if he is concerned and the conversation went, "Concerned?" asked the reporter. "Why would I be concerned? Not at all," he told reporters. "And why not?" continued the reporter. "I'm f—ing Manny Machado." Manny self-assured.
Also Read: "Forget about it" Juan Soto opinionated his outlook after San Diego's slandering losing skid
Manny Machado is reminded by the Dodgers' fans that he is not welcomed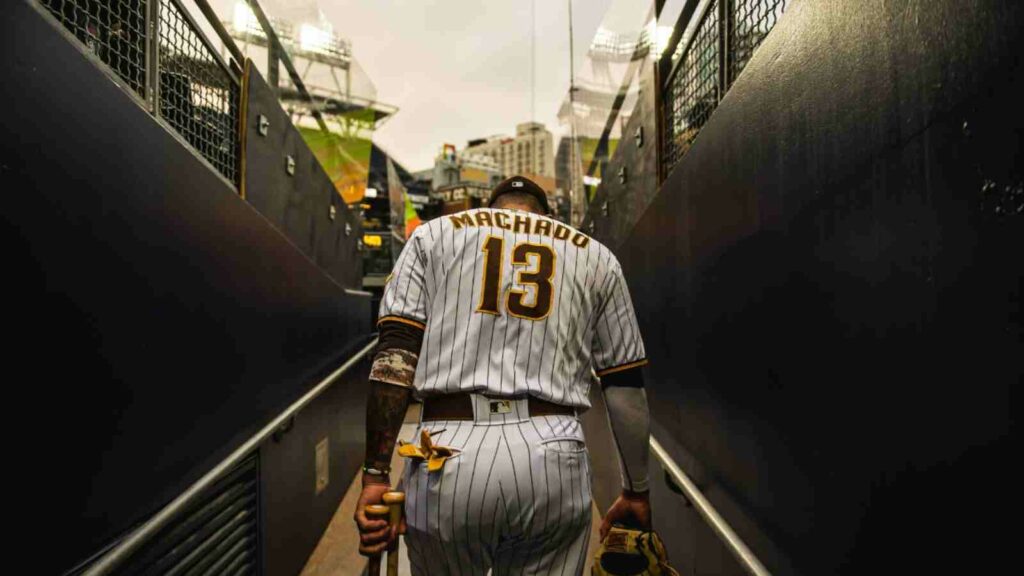 "Obviously I'm not going to change, I'm not the type of player that's going to be 'Johnny Hustle,' and run down the line and slide to first base and … you know, whatever can happen. That's just not my personality, that's not my cup of tea, that's not who I am," said Manny Machado when reporter Ken Rosenthal talked to him about the subject in 2018.
Manny Machado, 30-year-old is an All-Star and Padres' MVP candidate. He has great power at the plate and one of the best defensive arms, many say that he needs a little elbow grease. However, the then 26-year-old's time in LA wasn't exactly a dream and the video below shows a little glimpse of why that was.
Still, though, the pressure is on the San Diego Padres, who are now only hanging on by a thread to that final Wild Card spot by 1.5 games over the Milwaukee Brewers. They trail the Philadelphia Phillies by a half-game and the Atlanta Braves by 3.5 games in the race at the moment.
Also Read: Watch: Oakland Athletics' ball boy denigrates their season's performance with a little sass  
Also Read: "They have no idea" Derek Jeter shares adorable details on his 3 daughter's knowledge encircling his Yankees legacy