When talking about her ex-boyfriend Noah Syndergaard, Alex Cooper, who once worked for Barstool Sports and now hosts her own show, was harsh. Previously, he had a team and played baseball for the MLB. Alex anticipates retiring from professional sports.
During the first installment of season 4 of the "Call Her Daddy" podcast, Cooper and Alix Earle, a TikTok sensation, touched upon their previous relationships with ex-boyfriends who happened to be MLB athletes. Earle recalled that Tyler Wade, a player for the Oakland Athletics, mentioned how Syndergaard was ridiculed by the Los Angeles Angels teammates during their time in the locker room because of Cooper.
Despite facing criticism in our professions, Alix, we can find solace in the fact that those in the MLB locker rooms will consistently cheer for us until their retirement. "I think my time is running out," Cooper declared as she put on her makeup alongside Earle. Cooper took blatant jabs at the pitcher stating, "He can't get a f***ing contract." 
"He is unable to obtain a contract. " I don't actively search for MLB news, but people always send it to me. Earlier in The Post it was mentioned that Cooper and Syndergaard began dating somewhere in April 2017. They didn't hesitate to publicly show their affection at a Knicks game. Wade and Syndergaard were both part of the Angels team in 2022, but Cooper and Earle decided to maintain silence about their past partners.
Following a tumultuous relationship, Syndergaard, who was with the Mets back then, appeared to suggest on Twitter in December 2017 that he was single. His post said, "Baseball is the most important thing to me" with the hashtag "focus". Published on Tuesday, Cooper pondered the connection during an interview with Rolling Stone. "I lived a fancy life because he had a lot of money," she explained. "I was not important."
Related: Sidney Crosby's girlfriend Kathy Leutner once revealed what made her 'sexier' amidst gossip of relationship with 'The Next One'
Noah Syndergaard's dismissal from Cleveland Guardians
Because Syndergaard had only appeared in six games and had a 5.40 ERA in 33 1/3 innings, the Cleveland Guardians dismissed him last month. That took place following the Dodgers' disastrous start to the season. Syndergaard performed extremely well between 2015 through 2021. He stood out as a Mets pitcher and in 2016, he was selected to compete in the All-Star game.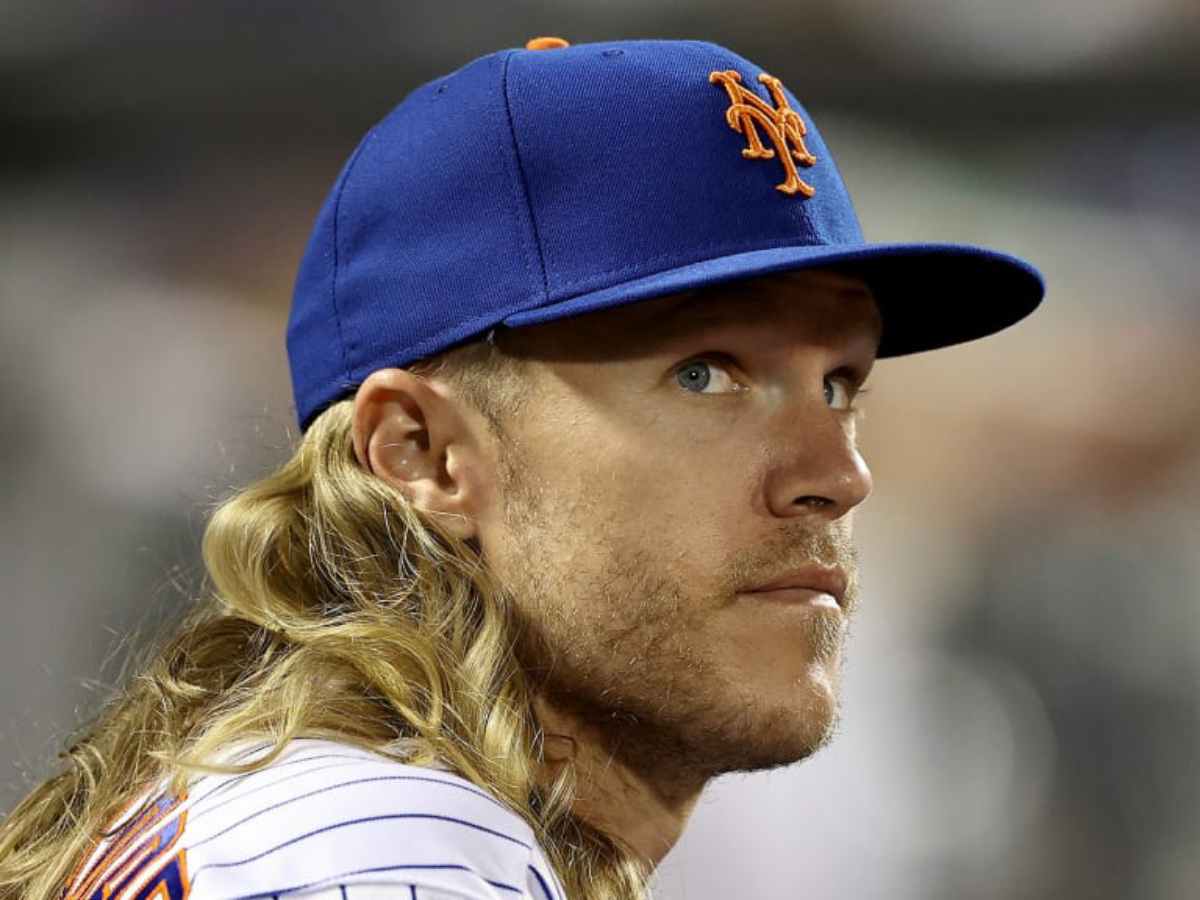 In 2022, he became a member of the Los Angeles Angels with no commitments, and later on that year, was moved to their team prior to the impending trade deadline. Philadelphia finished the season on a positive note thanks to Syndergaard's contribution in Game 5 of the World Series against the Astros. But he lost the game because he let the other team score two times in three innings.
Cooper is in a partnership with Matt Kaplan, who previously played football at Columbia University before transitioning into a film producer role. In April 2023, the couple who initially connected through a video call in 2020 will tie the knot.
Cooper started a new network called The Unwell Network and added Earle to their team. Earle is the person behind the podcast "Hot Mess." This happened on Thursday. It is believed that Earle is currently dating Braxton Berrios, a receiver for the Miami Dolphins after he ended his relationship with model Sophia Culpo.
In case you missed it: