Last Monday marked the final appearance of the San Francisco Giants' legendary pitcher Sergio Romo as an MLB player. He stepped into the mound for one last time during this appearance. However, the umpire would not let these reasons come in between playing a fair baseball match.
With the new rule changes implemented, matches now feature pitch clocks, larger bases, and a ban on specific shifts. These changes have been implemented experimentally during the Spring Training matches and will be further implemented in the MLB in the 2023 regular season.
Sergio Romo was called out for two pitch clock violations as the Giants faced the Athletics at Oracle Park. His first violation occurred when he took too long to conclude his warmups. The second one was for taking too long to throw the first pitch at bat. Romo could walk Conner Capel by throwing three pitches: two balls and a strike.
Related: MLB opening day 2023: Pitch clock complaints and other observations
Sergio Romo gets called for pitch clock violations on his last MLB match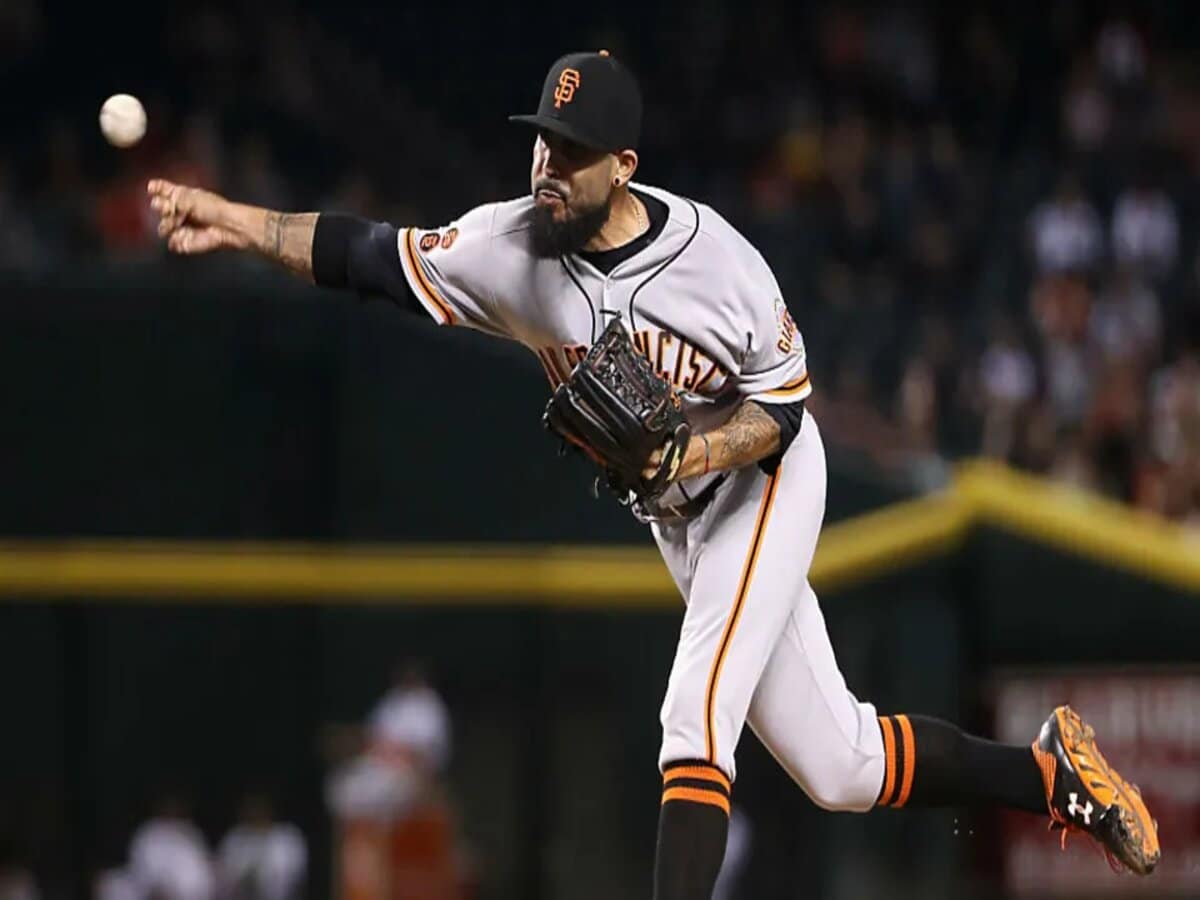 Overall, Sergio Romo was quite excited after the match and was not at all salty about the new rule changes. He says, "I didn't expect to walk a hitter on two pitches thrown. It is what it is. They've got a protocol. They're getting ready for the season too. It was a lot of fun, it really, really was. You talk about being nervous to pitch a game and before tonight, I couldn't tell you the last time I was nervous to get in the game."
Romo was drafted by the Giants in the 2005 MLB Draft and debuted in the 2008 regular season. He was a vital impact reliever for the Giants' bullpen and assumed a more crucial role in the team when Brian Wilson and Tommy John underwent surgery in 2012.
Romo won his first World Series victory with the giants in 2010. However, his second victory with the Giants was instead the one worth to be remembered. He had strike-out Miguel Cabera in Game 4 of the 2012 World Series. He won another World Series in 2014 with the Giants.
Following the 2016 season, Romo had stints in several MLB franchises, such as the Dodgers, Rays, Athletics, Marlins, Twins, Mariners, and Blue Jays, before returning to the Giants in 2023 to officially close his career during spring training.
Romo has now concluded his 15-year-long MLB career with one All-Star appearance, three World Series rings, and a career stat of 3.21 ERA in 722.2 career innings, along with 789 strikeouts and 179 walks. He was able to hold the opposing hitters to .216/.271/.360 slash line.
In case you missed it:
"I'm happy he's my teammate," Mike Trout expresses his expectations from Shohei Ohtani and the LA Angels roster for the upcoming MLB season
MLB names Mexico vs. Japan game as best in World Baseball Classic history