Alexander Volkanovski, the reigning champ of the featherweight division in the UFC stepped up for a playful staredown with Nikos Trepca, a Hex Fight Series 22 contender. Trepca was assigned a late replacement opponent for his fight last Friday following which the UFC champ decided to cover for the new replacement who was en-route.
Jamie Hunt, who was the new replacement opponent for Trepca was defeated by a Unanimous Decision at Melbourne Pavillion, Victoria, Australia, where the event took place. The co-main event was a heated exchange between Melbourne's Nikos Trepca and Perth's Jamie Hunt who went the distance.
Related – "I'm telling you, that chin's going to go soon," Alexander Volkanovski questions Max Holloway's durability after UFC Vegas 42
Nikos Trepca who just resumed his pro MMA career after taking a four-year hiatus. The 25-year-old from Corinth, who moved to Australia with his mother, brother, and sister almost 11 years ago has come a long way from his grappling days in Greece, but after completing his mandatory Greek military service and healing from two surgeries, he is more determined than ever to make it out on top.
Alexander Volkanovski all set for the final trilogy fight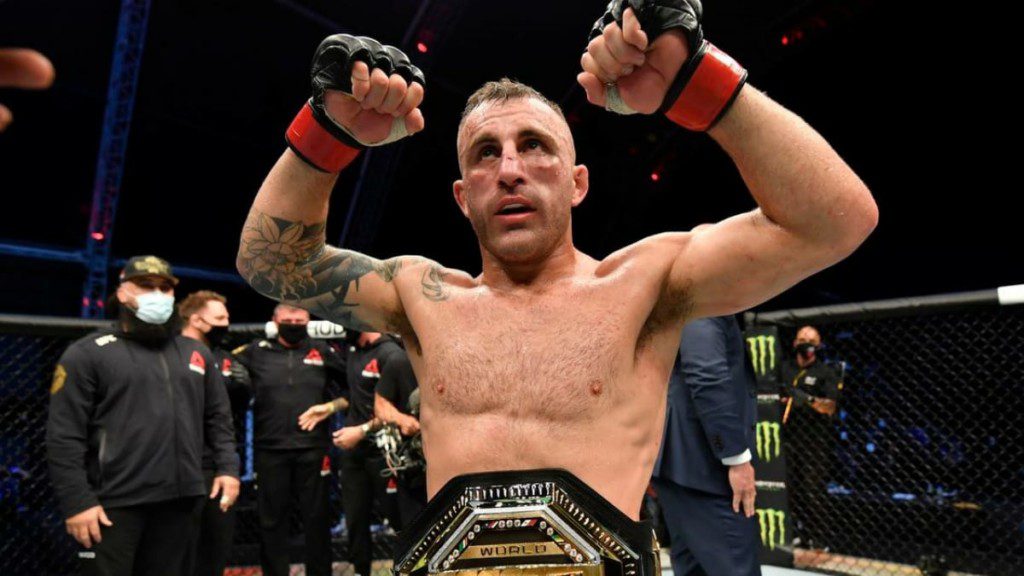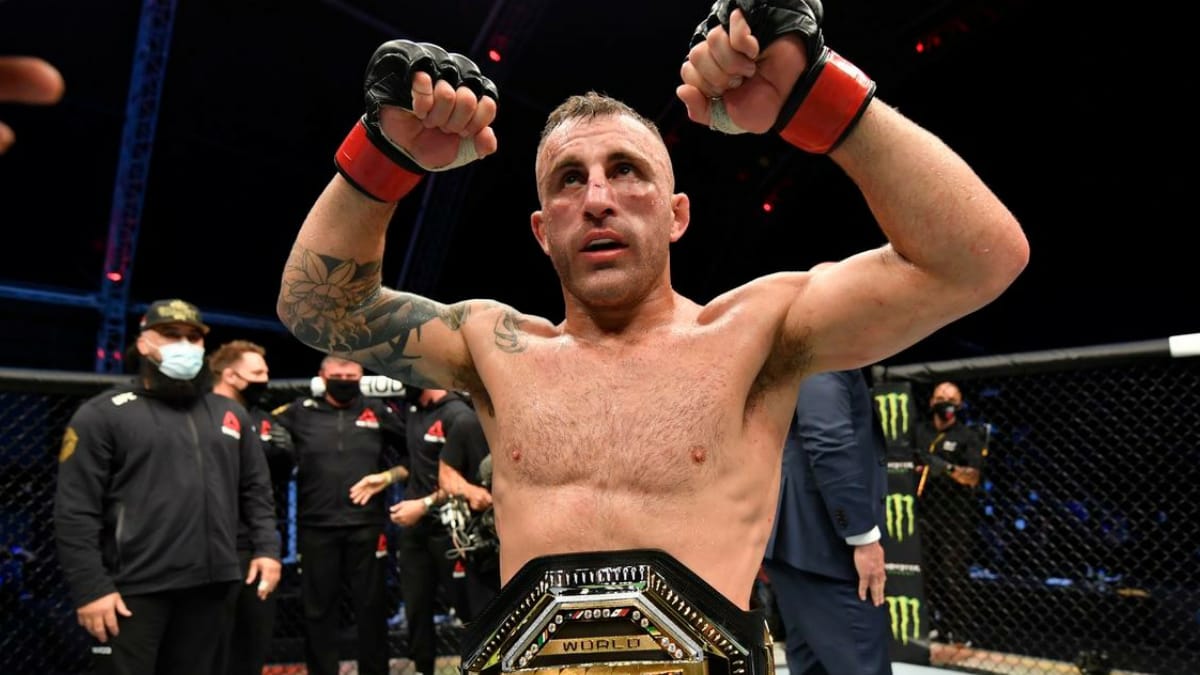 While back to the champ Alexander who still gets heat from the past, he manages to support local MMA Fighters and enjoy playful moments like this. The two professional fighters couldn't keep a straight face throughout the mock staredown and laughed it out, which was also a gesture of moral support and made Nikos Trepca's this particular weigh-in a memorable one.
Alexander Volkanovski who is still facing a lot of backlash with the fight with ex-champ Max Holloway says that the third and final fight would 'seal the deal' between the two fighters. Maxs' fans still believe that the second fight too was robbed from their champ.
Vlokonovski however successfully defended the title against not only Max but Brian Ortega as well, with which he showed great heart, won half of his haters, and shut the mouths of the other half. Volkanovsky vs Max was originally booked in March for UFC 272 but was then postponed due to Max's undisclosed injury.
Volk is suspicious of Max faking an injury but then Maxs' team retaliated by saying that he was okay to 'Resume training' and also would be available by the 273 dates. Then Max goes on to volunteer as a replacement for the Korean Zombie fight.
Also read – "I was disappointed," Alexander Volkanovski affirms he was looking forward to now cancelled Max Holloway trilogy ahead of UFC 273