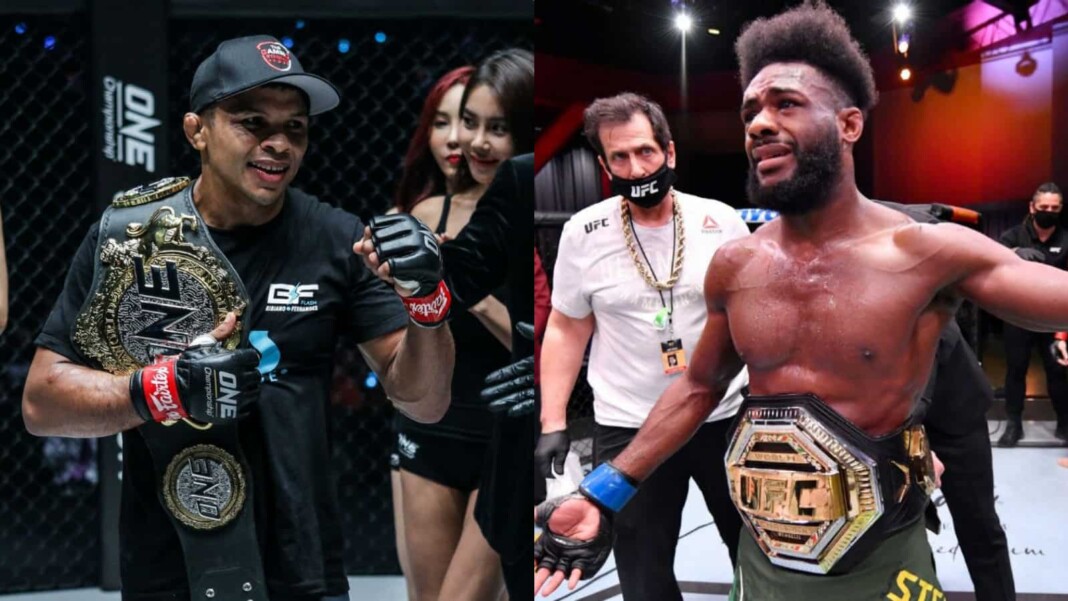 The bantamweight champion of ONE Championship, Bibiano Fernandes feels like he is on the top of the world and can beat both Aljamain Sterling and Sergio Pettis, who are champions in UFC and the Bellator.
While Bibiano Fernandes is having problems with the organization he fights for due to lack of fights, "The Flash" believes in a cross-promotional event fighting the bantamweight champions of UFC and the Bellator. Currently, the kings of bantamweight in UFC and Bellator are Aljamain Sterling and Sergio Pettis respectively. Fernandes wants to take on both the fighters in the USA. He is also confident that he can beat them both with ease.
"ONE Championship against Bellator, ONE Championship against the UFC," Fernandes told MMA Fighting. "That would be good, for sure. I'd break both of them, man. I'd break both champions. Right now, at this exact moment, I can defeat both of these guys."
Bibiano Fernandes says he wouldn't need to change his strategy to fight other champions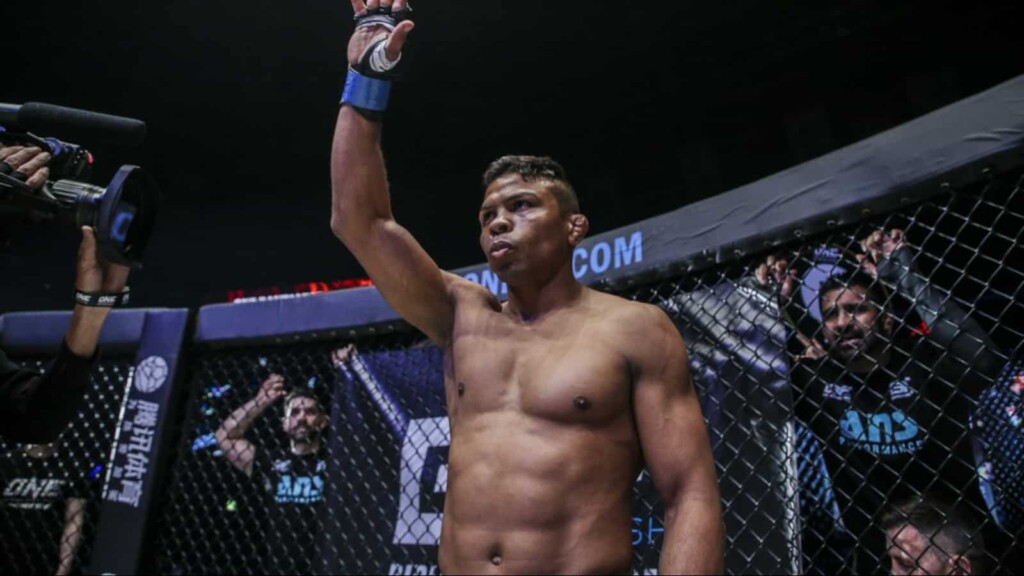 "I wouldn't change my strategy to fight these guys," Fernandes said. "Both have good jiu-jitsu on the ground, [Sterling] has good conditioning, and [to beat] the Bellator [champion] I would do my game, do what I do well. Fight well, strike well, take him down well, stand and bang. I have good game to fight these guys. I trust myself, my striking and my jiu-jitsu. I have what it takes to submit or KO one of them."
"I would really like to fight the champions, but right now, I'm in a situation that… I wouldn't call it a bit difficult," Fernandes said. "But I'm in a situation where I don't know what will happen with my future, so I have to start looking at other things because I don't know for how long I'll continue fighting."
Aljamain currently is yet to recover from his injury and once he does will face Petr Yan, the fighter from who he won the belt due to disqualification. Meanwhile, Pettis was also fighting under the UFC banner then went on to fight in Bellator, beating Juan Archuleta for the championship belt.
Also read: Chael Sonnen calls Conor McGregor a "snitch" for accusing Daniel Cormier of being drunk and calling him a "fat mess"