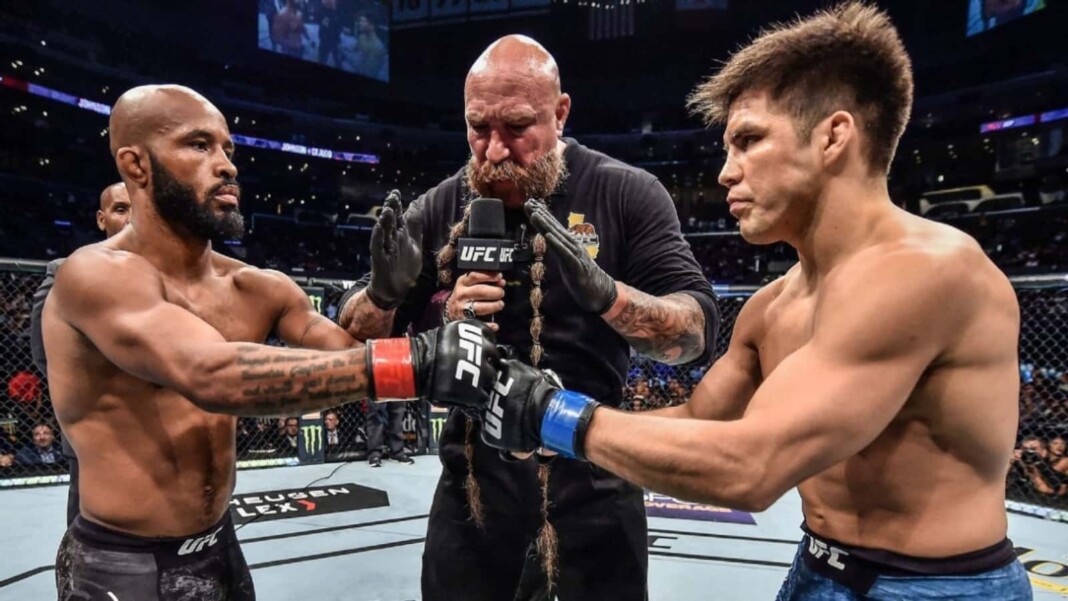 Demetrious Johnson, who is considered to be one of the greatest MMA fighters of all time has proposed a trilogy fight for his former rival, Henry Cejudo.
The inaugural and former UFC flyweight champion Demetrious Johnson is undoubtedly one of the greatest to ever fight inside an octagon. He currently fights in ONE Championship and would like to invite a former UFC rival Henry Cejudo to fight in a trilogy at his current promotion. The fighter recently spoke to Sportskeeda MMA in an exclusive interview.
Demetrious and Henry first met at UFC 197 in 2016 where DJ knocked out Cejudo in the very first round. The two flyweight fighters later fought again two years later in 2018 at UFC 227. Cejudo avenged his loss by outscoring Johnson in an enthralling fight. That was the last we saw of Johnson under the UFC banner. To see the two legends fight in a trilogy would be a treat to the fans and also be a potential cash cow given the hype these two champions bring to the table.
Demetrious Johnson hopes Henry Cejudo can come out of his UFC contract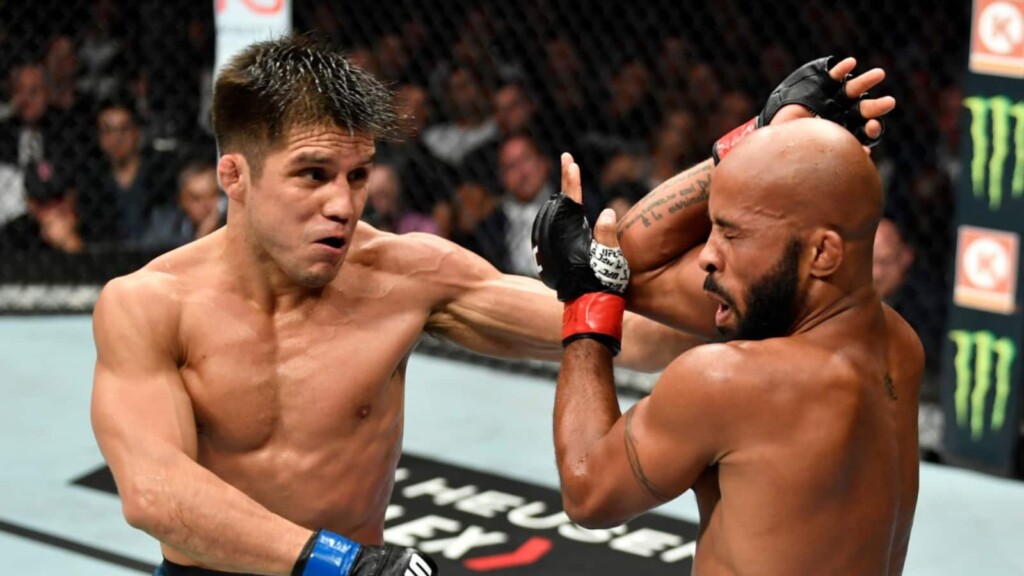 "Triple C" announced a shocking retirement at UFC 249 when he knocked out Dominick Cruz in the second round. The fighter has a record o 16-2-0. He has successfully won two belts in two divisions and also defended both of them. With the scores tied at 1-1 against Johnson, Cejudo could consider fighting DJ. "Of course, absolutely yeah. I feel like that would be another fight that a lot of fans would want to see," said Demetrious in an interview with Sportskeeda MMA.
Though Johnson has shown interest in this trilogy, he is fairly realistic about the chances for it to happen. UFC is notorious for not letting its fighters fight outside their promotion when under a contract. Jorge Masvidal, Georges St-Pierre are some of the fighters that are facing that problem. Unfortunately, though Cejudo retired a year ago, he is still under contract with the UFC. Would you love to see a trilogy between Demetrious and Henry?
Also read: Welterweight champion Kamaru Usman surpasses Jon Jones as the top pound-for-pound fighter in the new UFC rankings
Derrick Lewis vs Chris Daukaus targetted for UFC Fight Night event on December 18