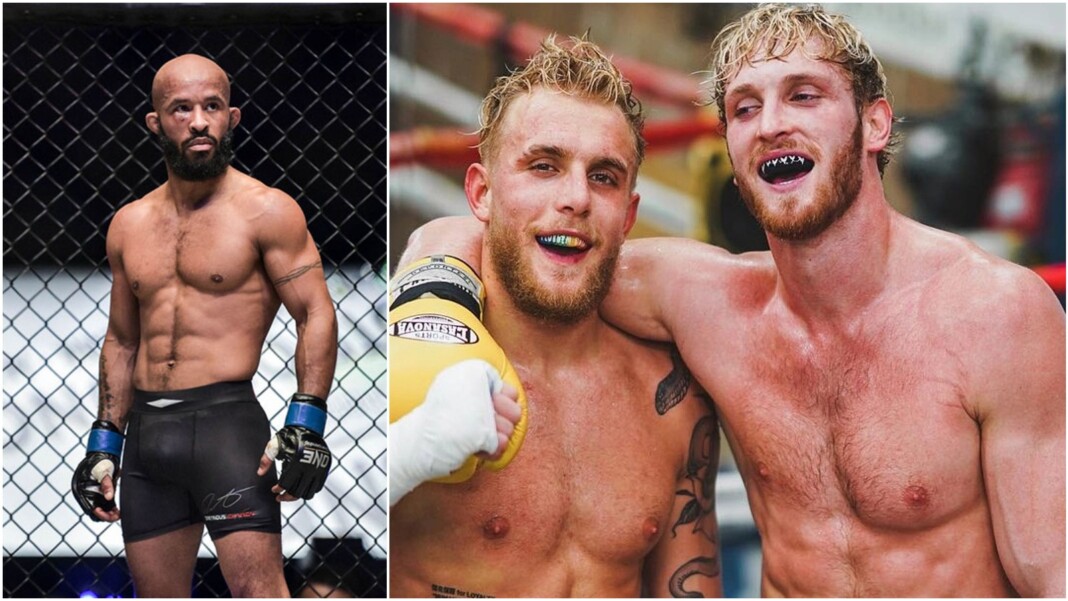 Demetrious Johnson is a massive supporter of Jake Paul and Logan Paul. The YouTube stars have carved out a boxing career for themselves after shifting their focus from content creation to combat sports. Having started out as amateur boxers in 2018, the pair have now become professional boxers.
Jake Paul is currently 3-0 in his professional boxing career. 'The Problem Child' made his debut in the year 2020 (January) against fellow YouTuber AnesonGib and won via. first-round knockout. He then followed it up with a win against Nate Robinson (ex-basketballer), once again via. knockout to go 2-0 up. Paul then faced a combat sports athlete for the first time. He took on Ben Askren and once again won via. knockout (1st round).
Jake Paul's brother Logan Paul has not been as successful as Jake, but he has already fought the great Floyd Mayweather. He recently fought Mr. Money last month in an exhibition match. The match went the full eight-rounds, and there was no winner since it was an exhibition match.
"The reality is your brand and your likeness or your following is what sells" – Demetrious Johnson
Although, the Paul brothers have been risking it all by stepping inside the boxing ring despite already having made millions through their YouTube career, they have always been criticized by the combat sports purists for being given too much attention and being paid more.
MMA Flyweight legend Demetrious Johnson spoke in support of the Paul Brothers. In an interview with ONE Championship he showered praise on the Paul brothers and slammed their haters.
Johnson was quoted as saying, "So people think that Jake Paul, Logan Paul, they just got off the couch playing video games, that's not the f—king case. These guys are training like full-time athletes. These guys train better than some of the professional athletes that have been in the game for five or 10 years. [via MMA Junkie]
He continued, "I support the YouTubers, the TikTokers and the thing is, at the end of the day it's about making money," he continued. "Those guys have such a big following and a lot of the athletes complain how Jake Paul, Logan Paul, those guys are making million-dollar paydays and us athletes have been in this sport for years and will never see a payday like that."
Johnson concluded, "The reality is your brand and your likeness or your following is what sells, and I've learned that from when I was in a North-America-based promotion and it's proven to this day." [via MMA Junkie]
Jake Paul is set to face Tyron Woodley next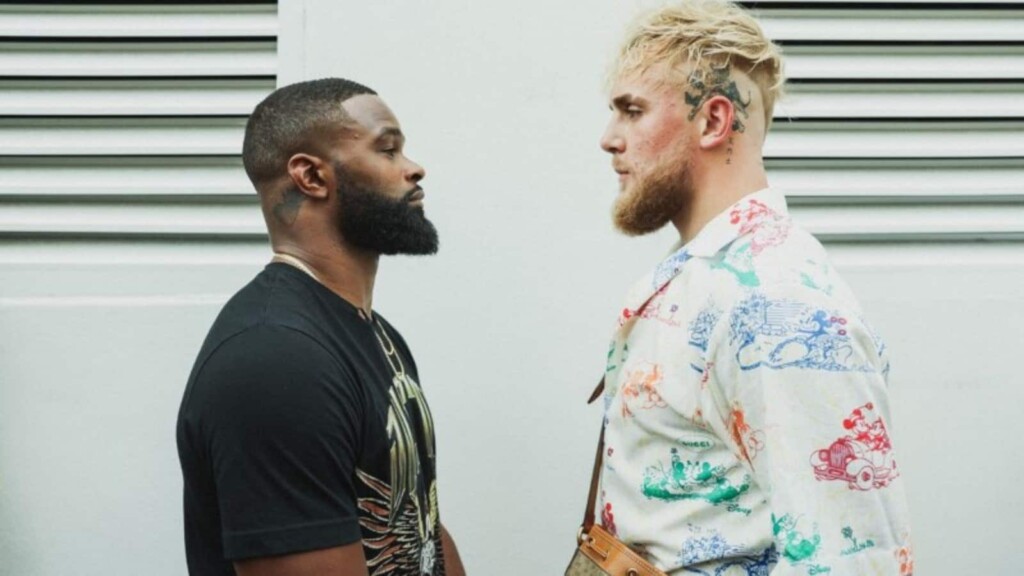 Jake Paul will be taking on Tyron Woodley next in his fourth professional-boxing match. He will be welcoming newly-released former Welterweight champion from the UFC as he dons the boxing gloves for the first time.
As for Logan Paul, he has not revealed who his next opponent would be, but has revealed that he would continue boxing just like his brother.
Also Read : "How did I deserve this graciousness" – Sarah Alpar reacts to Jake Paul's donation of $5000; also reaches her target of $30,000
Also Read : "I'm super jealous and envious of the run he's had" – Cody Stamann on Sean O'Malley