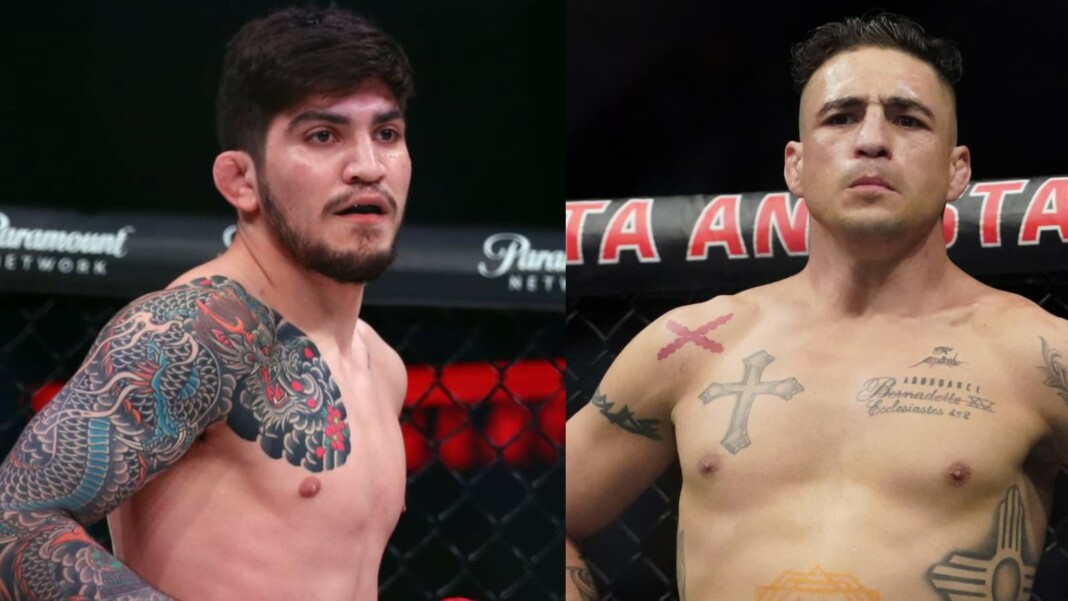 Dillon Danis is ready to make his comeback in the fight game. The Bellator MMA fighter has a couple of names in his mind and UFC legend Diego Sanchez is one of them.
Dillon Danis is notorious for making the headlines after creating a ruckus. First the Khabib Nurmagomedov brawl, then Jake Paul, and recently, his arrest. The fighter has decided to put off his silly business aside and finally make a comeback. Danis is ready to take on a real fighter and get a fight under his belt.
In a recent episode of MMA Hour hosted by Ariel Helwani, Danis called out former UFC Fighter and legend, Diego Sanchez. Sanchez recently got cut off from the UFC roster after a series of events that led to his termination. Since then, Sanchez has not fought anywhere and is looking for fight options. Diego had also called out Dillon in the past but the Bellator fighter shook it off by saying he would hurt the veteran.
Read The Diego Sanchez and UFC saga: Everything that happened between the veteran fighter and the fighting company
Dillon Danis says Diego can "get it"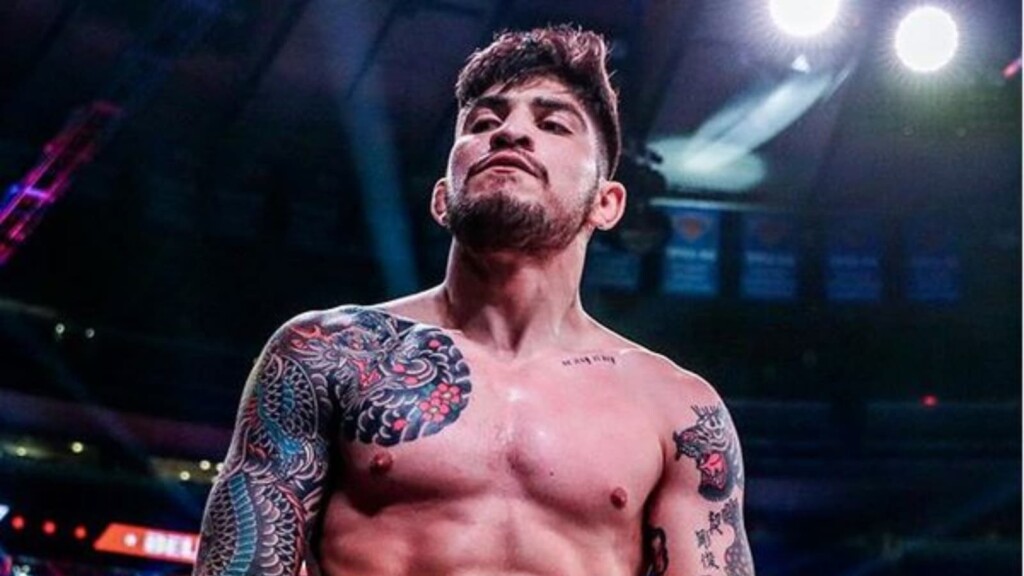 Talking to Ariel Helwani, Danis said, "My comeback fight is either gonna be Jake Shielfs or Deigo Sanchez. That's who I wanna fight when I come back. I can show you the messages that Diego sends. That motherf**ker is crazy. If he wants to get it, I was like, Bro I am gonna hurt you so bad. Jake Shields can get it too."
Dillon also lists boxer John Wayne Parr and British MMA fighter, Michael Page as his potential opponents. "John Wayne Parr, I don't care who it is. I am gonna come back and gonna fight one of them. Even Michael 'Venom' Page, I'll fight him. He's so bad," said Danis in the interview.
Also read: Conor McGregor reacts to hilarious Belal Muhammad troll on Twitter