It seems like even as bitter rivals, internet sensations Hasbulla Magomedov and Abdu Rozik are tied together forever in the world's perspective. Both the personalities became viral after their famous press conference for an MMA fight that never happened between the two. The press conference garnered 15 million views on Youtube on Hasbulla's manager Tamaev Asxab's channel.
Regardless, enormous media attention, multiple celebrity meetings and incredible run as trending over social media giants like Instagram have also added up to the stardom of Hasbulla and Abdu. Although the fight is not likely to happen between the two for now for sure, the bad blood between the both is nowhere close to cooling down anytime soon as well. The fighters last made headlines at UFC 267 when both got into a physical altercation after the main event.
Hasbulla Magomedov slams Abdu Rozik in recent interview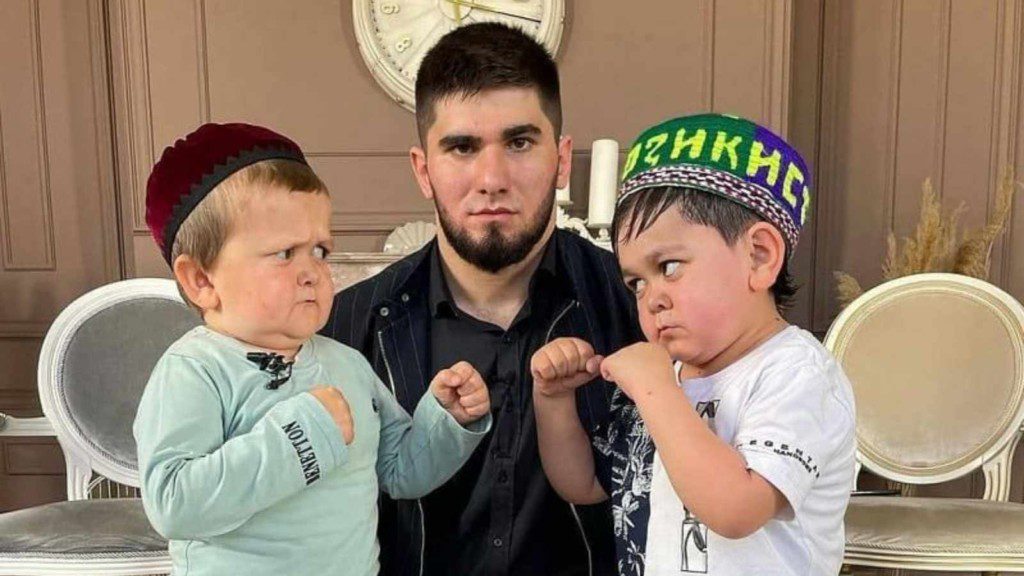 In a first-ever media scrum under retired, undefeated Russian mixed martial artist and former UFC lightweight champion Khabib Nurmagomedov's Eagle FC banner, Hasbulla Magomedov talked about various things which also included talking about Abdu Rozik.
On being asked thoughts about Abdu as an opponent, Hasbulla said, "Abdu Rozik? He's a bum. A singer." On being asked if he would knock Abdu out, Hasbulla further said "This fight doesn't even make sense, fighting with a singer would be a shame for me." Hasbulla also said he doesn't have any opponent at the moment.
What do you think about this fan-favourite rivalry between Magomedov and Rozik? Do you see them fighting anytime soon? Will they be fighting on the grounds of the UFC or even Eagle FC? In a most feasible manner, if entertainment giant Triller wants to keep on experimenting with different ways to promote combat sports events like they're doing right now, they should contact both Hasbulla and Abdu for a celebrity MMA fight.
Also Read: "We can sign Brock Lesnar if he wants," 29-0 Khabib Nurmagomedov all in to get former UFC heavyweight champion fight for Eagle FC