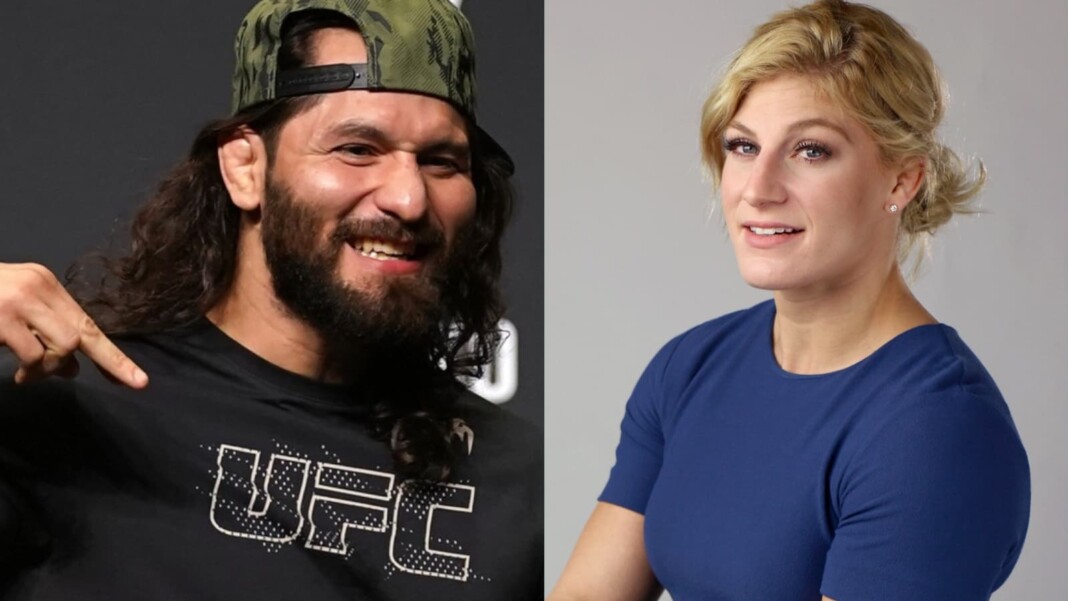 PFL Lightweight Kayla Harrison is one mean girl in the octagon and on top of that a potentially one of the best female athletes the American Top Team has to offer alongside the likes of Amanda Nunes and Joanna Jędrzejczyk. Besides being a top training centre to keep advancing in the sport of MMA, Harrison is also a part of Dominance MMA, the most popular management company founded by manager Ali Abdelaziz.
Talking more about her place in the American Top Team, it is not quite often we see teammates pulling each other legs just for fun, however Jorge Masvidal, UFC Welterweight doesn't shy away from doing so as Masvidal talks about the two-time Olympic champion on the MMA Hour with Ariel Helwani and had to tease Kayla for her captaincy in the American Top Team. This caught Harrison's attention and therefore reacted herself through a tweet.
Watch: What Jorge Masvidal had to say and how Kayla Harrison responded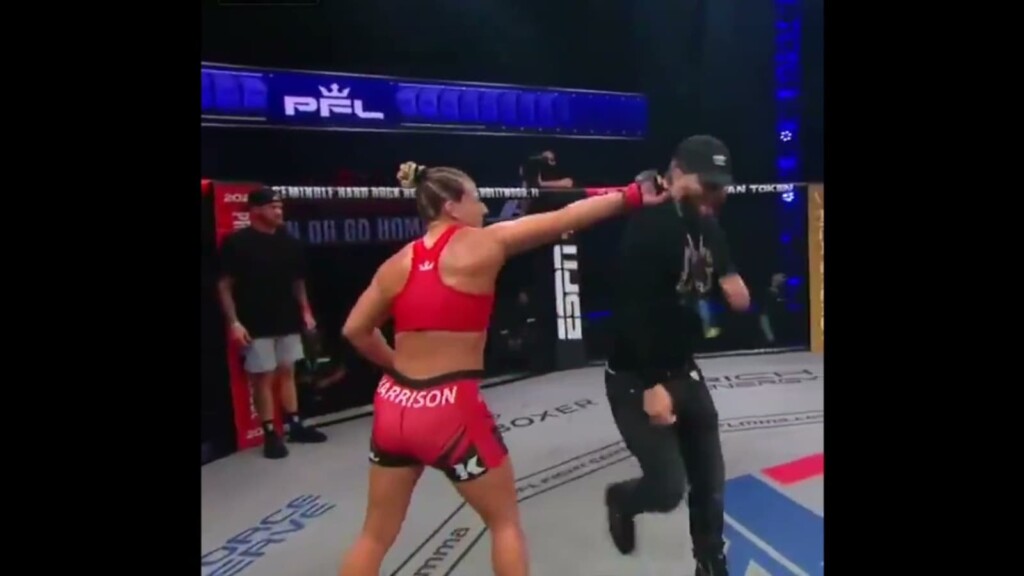 Sports journalist Ariel Helwani was left in shock when he told "Gambred" if he could be Kayla Harrison's manager in the professional wrestling circuit AEW, Jorge Masvidal simply replied on a sarcastic note, "Who's she?" and that too multiple times. Helwani thought there was beef.
But Masvidal broke the taunt and affirmed that it was all good between him and Kayla and praised her that she's an amazing fighter. However, Masvidal told this explicitly and again to pull Harrison's leg that Kayla is not the team captain as she likes to think. Masvidal also subtly suggested that he might be the one who's respected as the team captain.
Harrison, on the other side, saw what Masvidal had to say, retweeted the aforeposted video and tweeted from herself, "I told you you could be my co-captain @GamebredFighter. Nothing wrong with being number [crap emoji] @arielhelwani." Seems like we might see more of this friendly war of words from both sides pretty frequently in the future.
Kayla Harrison is on an undefeated 11-0 in her professional MMA bout, with her Judo background just like Ronda Rousey back in the 2010s, Harrison has been using her specialisation of martial art vigorously to dominate her opponents. Her next match is happening at the PFL 2021 Season of PFL Championships on October 27, 2021, in Seminole Hard Rock Casino and Hotel, Florida against Taylor Guardado.
Masvidal on the other side is going to fight at UFC 269 against long-time, long-awaited rival Leon Edwards which is placed right before the title fights. The card is headlined by another American Top Team fighter in Dustin Poirier, heading to have his title shot at reigning UFC lightweight champion Charles Oliveira.
Also Read: "I want six f—king figures, lad, then I'm fighting him," Paddy Pimblett lais out the condition to fight Tony Ferguson