It wasn't easy, but Kevin Lee took care of business in his debut at super lightweight. At Eagle FC 46, Lee (19-7) finally got the chance to fight at 165 pounds. Standing across from him at the FLXcast Arena was Diego Sanchez (30-14), a fellow UFC veteran who was also making his debut with Khabib Nurmagomedov's promotion. When it was all said and done, it would be Lee who overcame injury to emerge victorious with unanimous scores from the judges. Sanchez got the action started with a hard, perfectly-placed, outside leg kick.
Soon after, the fighters traded hard punches. Lee answered back with a hard kick of his own. Sanchez looked sharp early with punches and landed a few hard kicks to the body.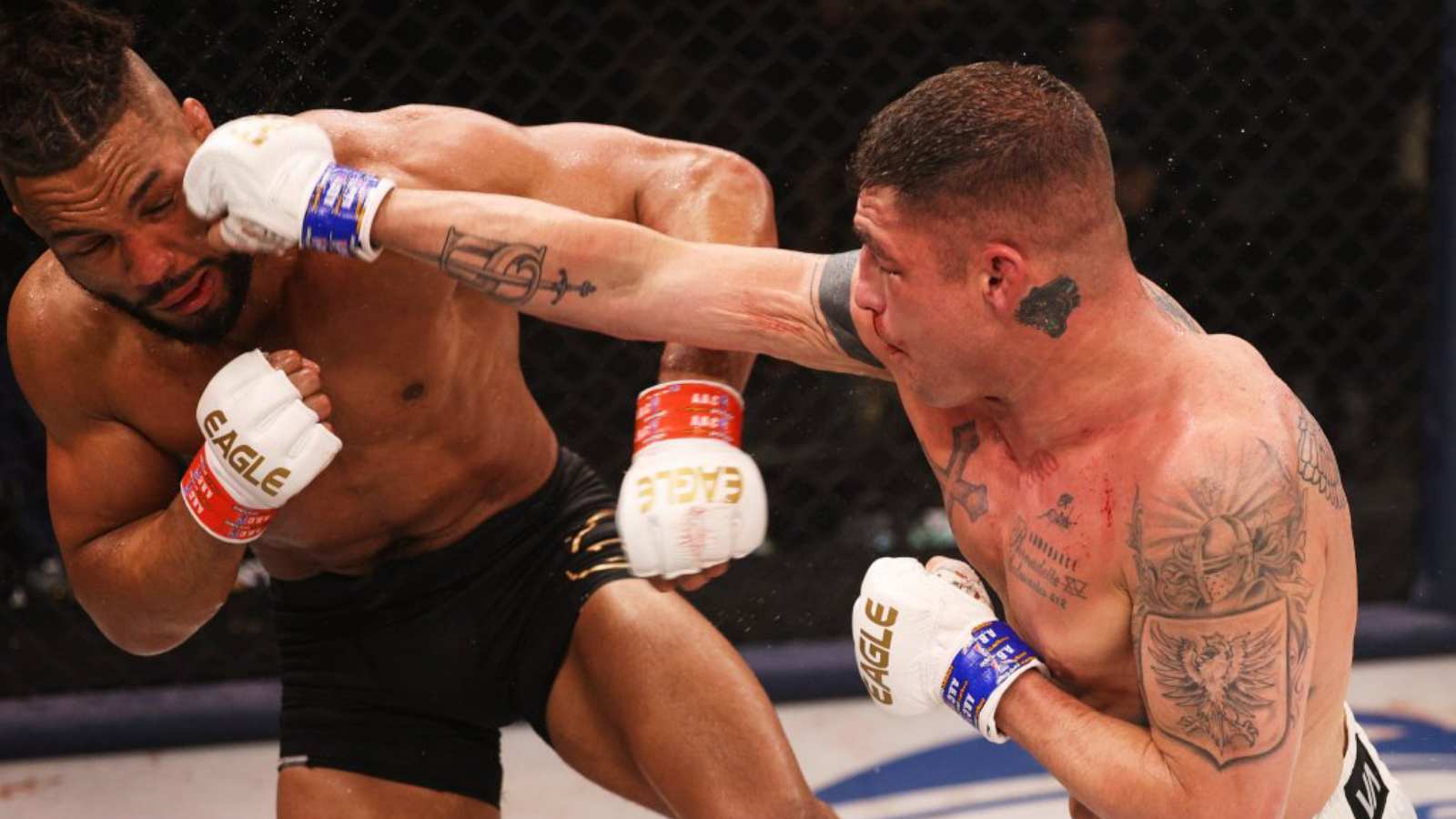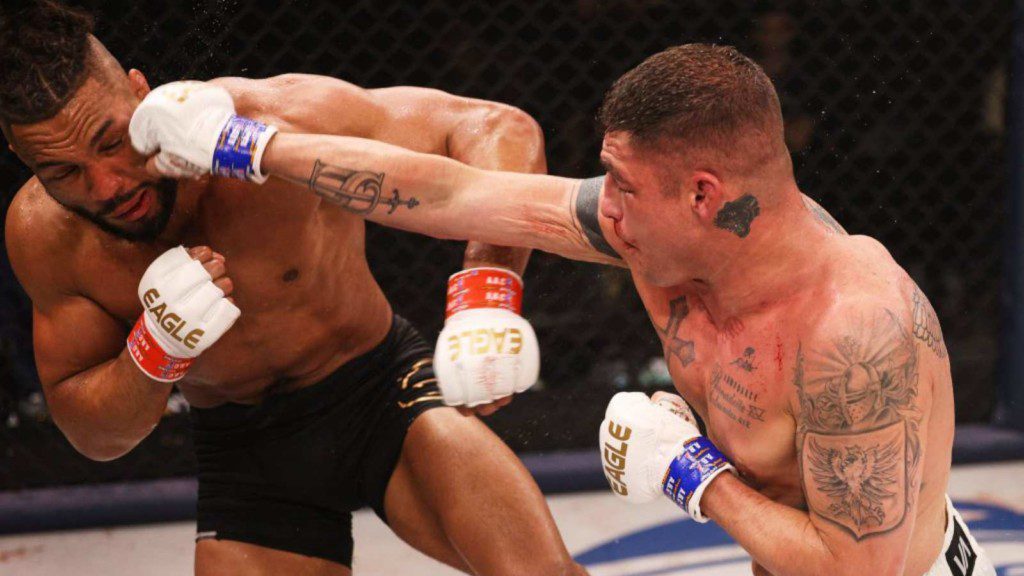 As the first round progressed, it appeared that the first leg kick may have compromised Lee's movement. Regardless, Lee found an opportunity to do what he does best by shooting in for a takedown and bringing the fight to the ground. Sanchez was able to get back to the feet after avoiding submission, but the pair remained clinched against the fence. Lee unleashed a strong flurry of punches in the closing seconds of the round.
The second round started with Sanchez landing another hard kick to the lead leg of Lee before they continued punching exchanges. Lee landed cleanly, appearing to hurt Sanchez. However, Lee dropped to one knee momentarily after another kick landed to the left leg, and Sanchez began targeting it, forcing Lee to switch his stance.
Knowing his movement was compromised, Kevin Lee quickly brought the fight back down to the ground, ending up on top and working ground and pound strikes until the round ended. "Probably blew out my ACL or something major, every time I try to push off it, I'm slipping and sliding so I'm gonna go straight to the hospital," said Kevin Lee after taking a ton of leg kicks.
"I'm the best 165er out here" Kevin Lee reacts to his hard-fought victory at Eagle FC 46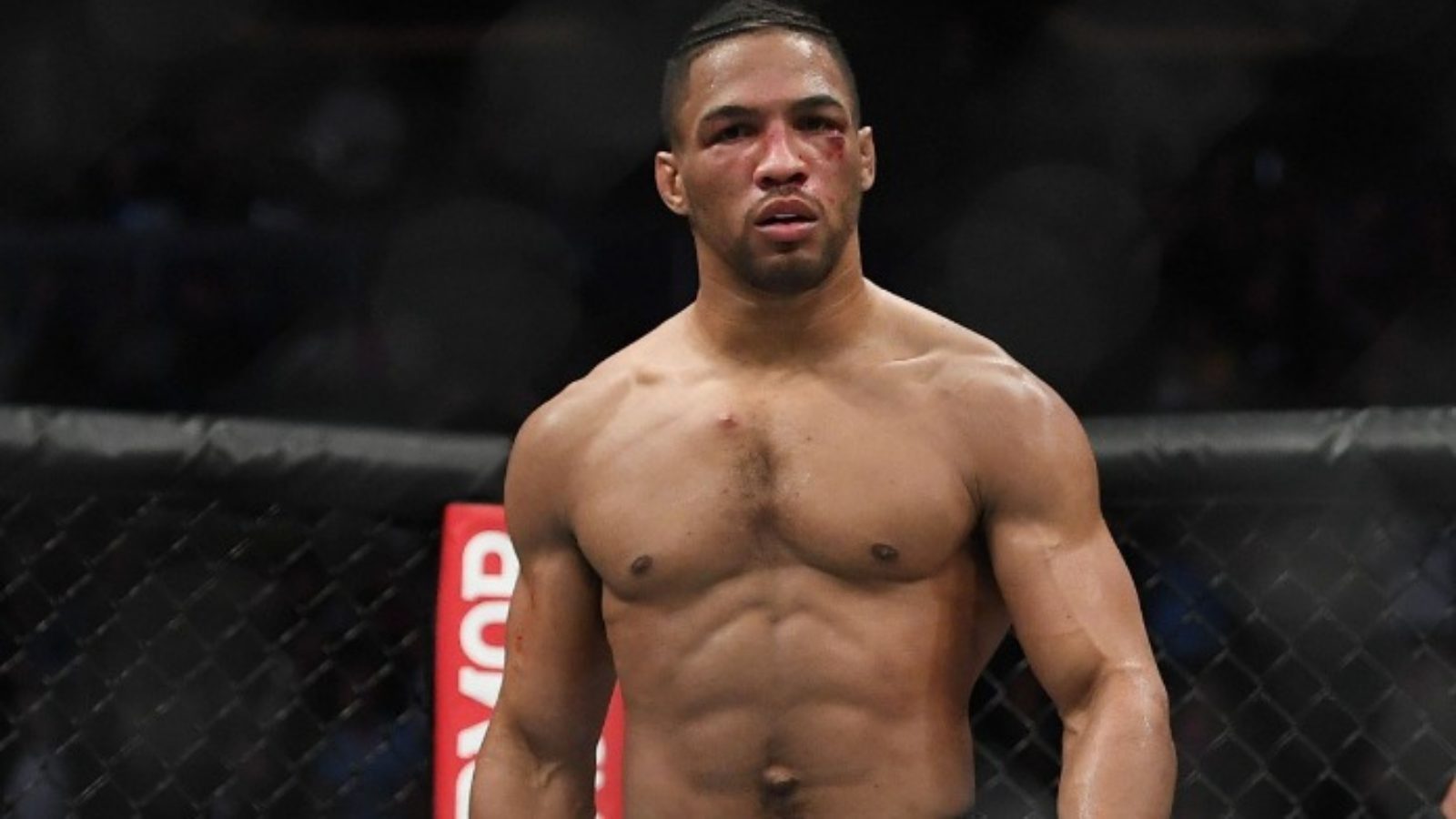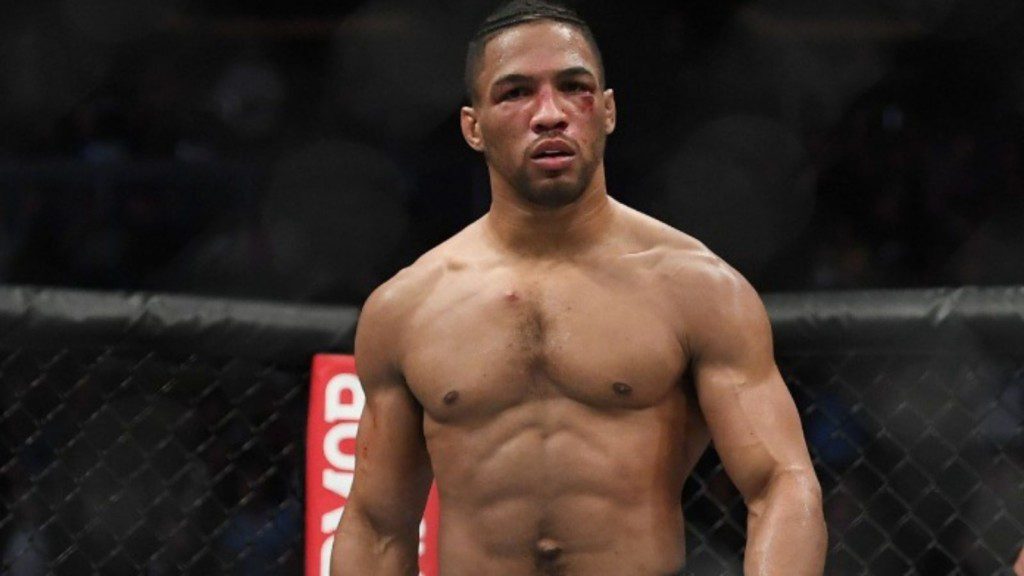 During his post-fight interview, Lee said he believed his left knee indeed was blown out by the very first strike from Sanchez. With Nurmagomedov looking on the cage-side, Kevin Lee made his case for a title shot in his next fight. With the win, Lee bounces back into the win column after dropping his two previous UFC outings to Daniel Rodriguez and the current lightweight champion Charles Oliveira.
"Every time you see me, you gonna get a good and exciting fight was my gameplan and blowing out my knee in the very first kick that he threw so," said Kevin Lee as he overcame some adversity and won a very hard and challenging fight. "I'm the best 165er out here, the best guy for anybody that wants to. I feel like I should be fighting for a title cause I've fought Charles Olivera, Tony Ferguson, Ederson Barboza. I've fought everyone so the next fight I believe should be for the belt."
Also Read-UFC Vegas 50: Marlon Moraes vs Song Yadong prediction, odds and fight Preview