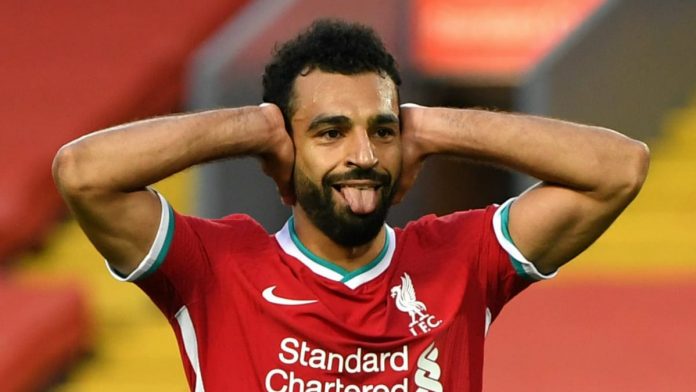 Liverpool forward Mohammed Salah believes that his side's position in the Premier League cometh the end of the season. Liverpool are the defending champions of the EPL but their indifferent form post-Christmas has made them slip to 7th, 25 points of runaway leaders Manchester City.
The Reds started the season on a high note and were top of the league before Christmas but injury blows have derailed their campaign in the Premier League but the Champions League glory is there to be shot at.
Salah is Premier League's leading goal-scorer this with 17 goals
Liverpool have shown signs of getting back on track after beating Leipzig in the Champions League last 16 second leg and Wolves in the Premier League. With a Champions League quarter-final against Real Madrid looming in April, Egypt forward Salah wants his Liverpool team-mates to target European success.
Salah is this season's top most scorer tied alongside Harry Kane with 17 goals and was named Liverpool's player of the month for February and spoke to the club's official website.
"It's a nice feeling to be winning it again. It's a good feeling and I'm happy about our last results, so hopefully we can just keep winning.
"It's tough for all of us because of the situation we have been through and our position in the Premier League, but I believe it's going to be better. In the Champions League we are doing good.
"I don't want to just talk about my season because we play as a team, so I'd say it's a tough season for all of us and we just need to carry on and try to win games.
"I just want to say thank you very much for voting for me. We're going to give our 100 per cent to win the next few games and hopefully we can do that and do good also in the Champions League."
Liverpool are currently enjoying a 3 week break and play Arsenal on the 4th of April followed by the two crucial ties against Real Madrid in the quarter finals of the Champions league.
Also Read: Xabi Alonso set to take over managerial role at Borussia Monchengladbach next season