Battlegrounds Mobile India offers a lot of events for the players where they can get certain rewards which otherwise need to be bought in the shop and prove to be costly. The Moon Rabbit Exchange Event BGMI has been released today and all the details of the event are discussed in the article.
Events are the primary attraction for any battle-royale game as they help the players to obtain free rewards and compel the players to stay hooked towards the game. The Moon Rabbit Exchange Event BGMI will reward the players with crate coupon scrap which can be combined to open different crates and obtain exclusive rewards. The rewards can be obtained by completing some basic missions.
Moon Rabbit Exchange Event BGMI
This event has been launched earlier today and is set to continue till 28th September, 2021. As the name suggests, players need to collect moon rabbits through miscellaneous missions and redeem them for exciting rewards.
Related: How to get a permanent outfit and UMP skin for free in Fatal Contamination Event BGMI?
The complete set of rewards has been mentioned below: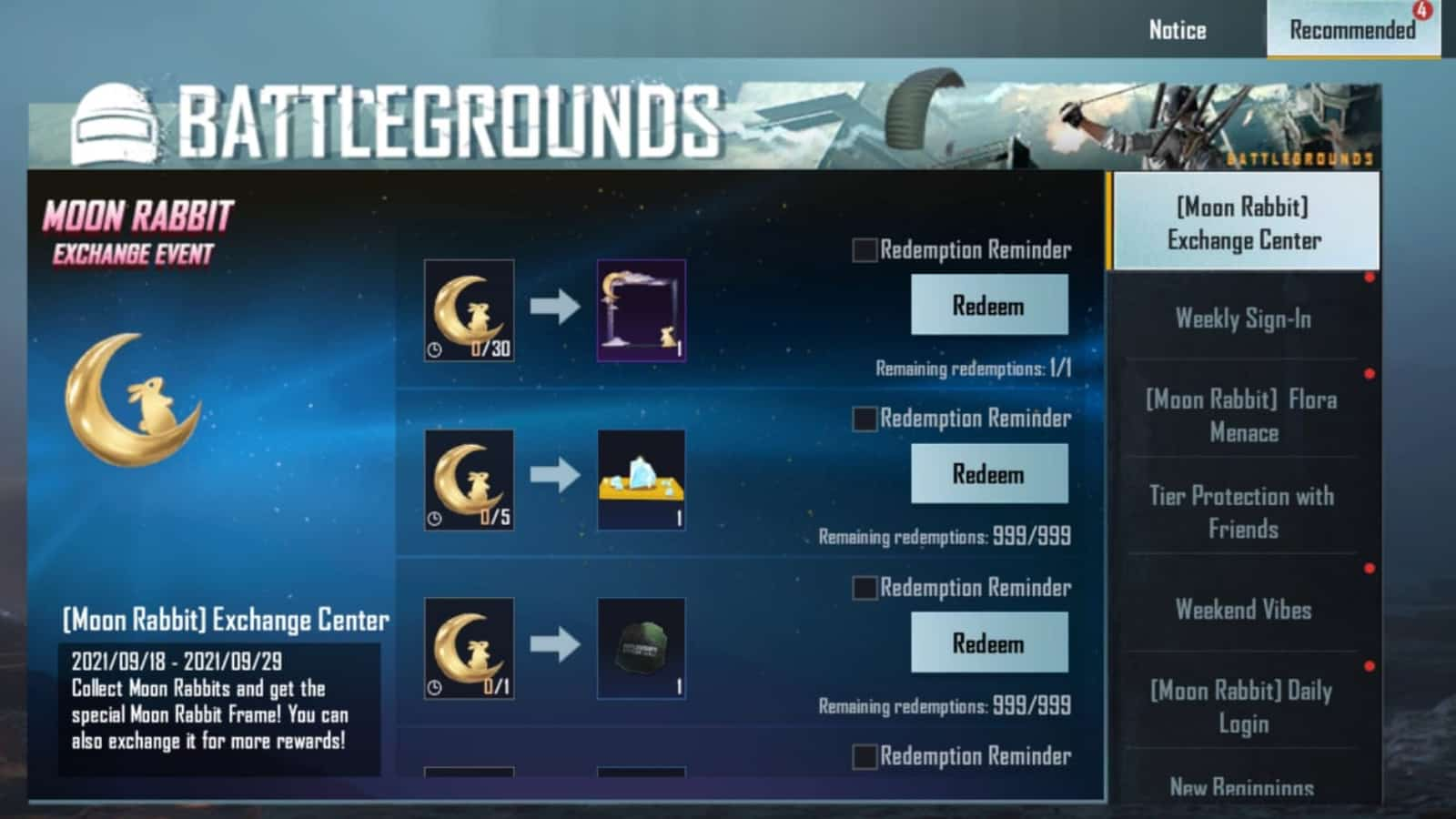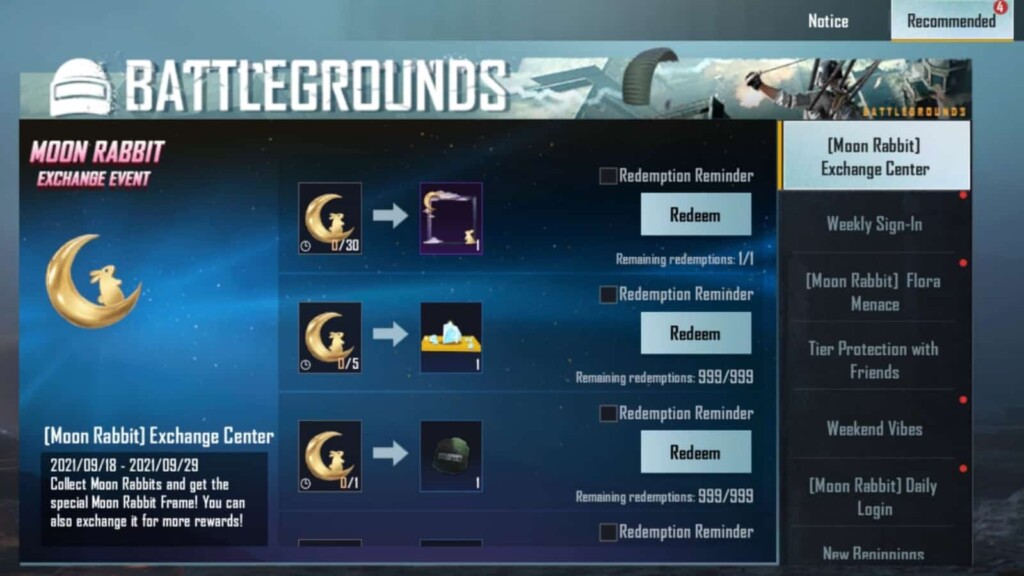 30 moon rabbits – Moon Rabbit Frame
5 moon rabbit – Popularity Item
1 moon rabbit – 1 supply crate coupon
1 moon rabbit – 1 classic crate coupon
How to collect moon rabbits?
Moon Rabbit Flora Menace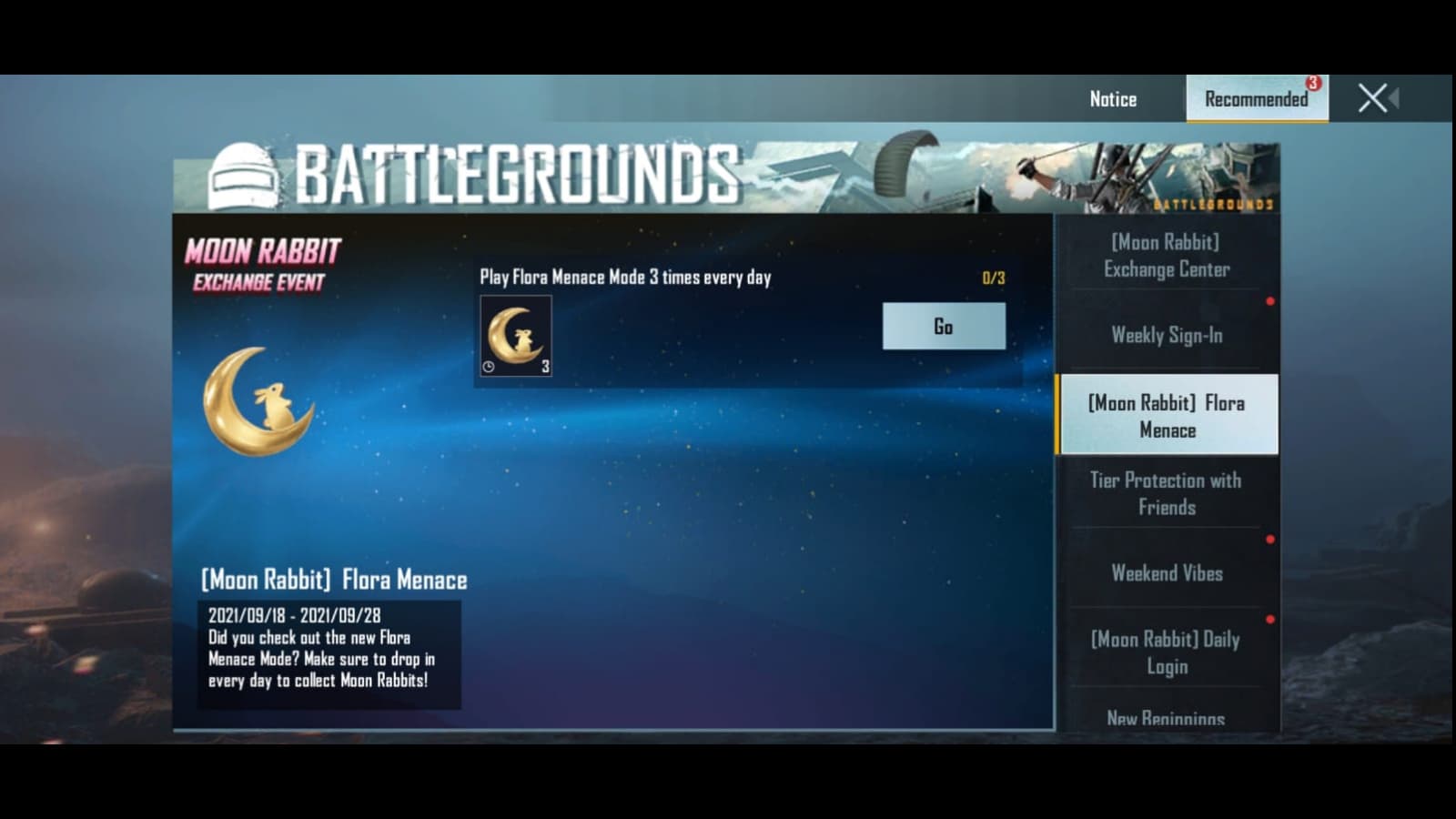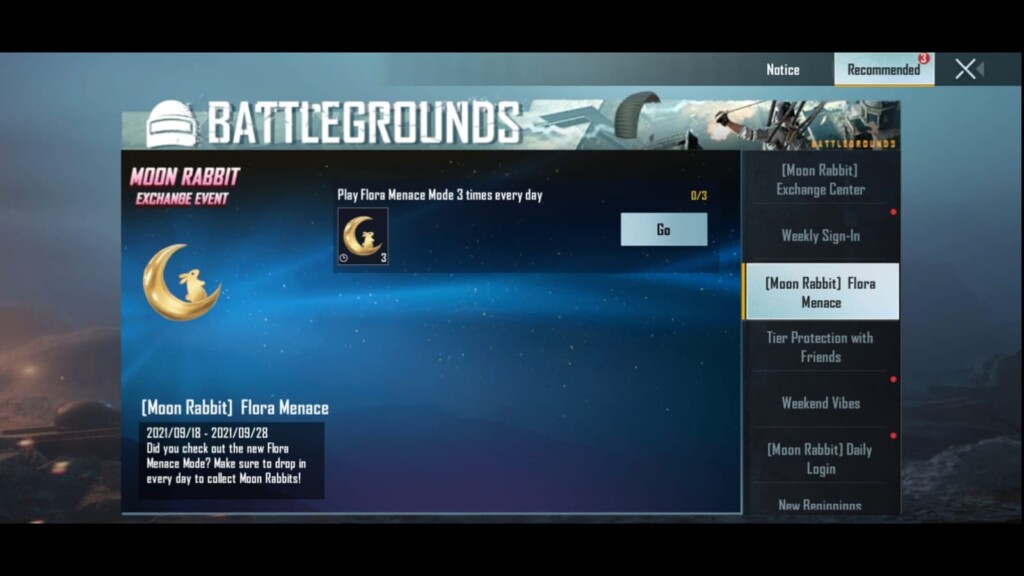 Players need to play the Flora Menace Mode which was released in the 1.6 update of BGMI. As of now, the mode is available at Erangel map and will be later available in Livik and Sanhok. By playing Flora Menace Mode 3 times daily, players can get 3 moon rabbits.
Daily Login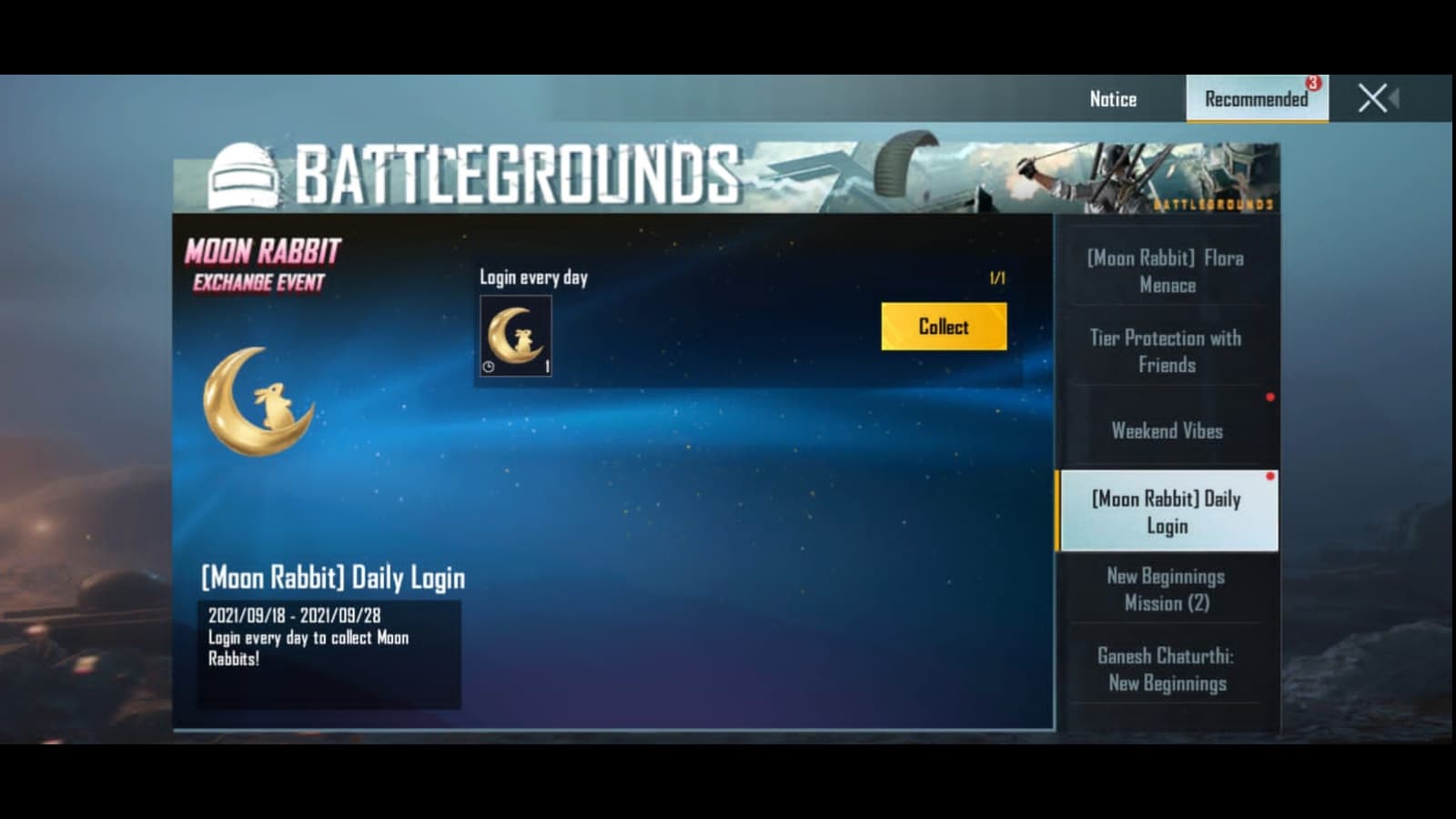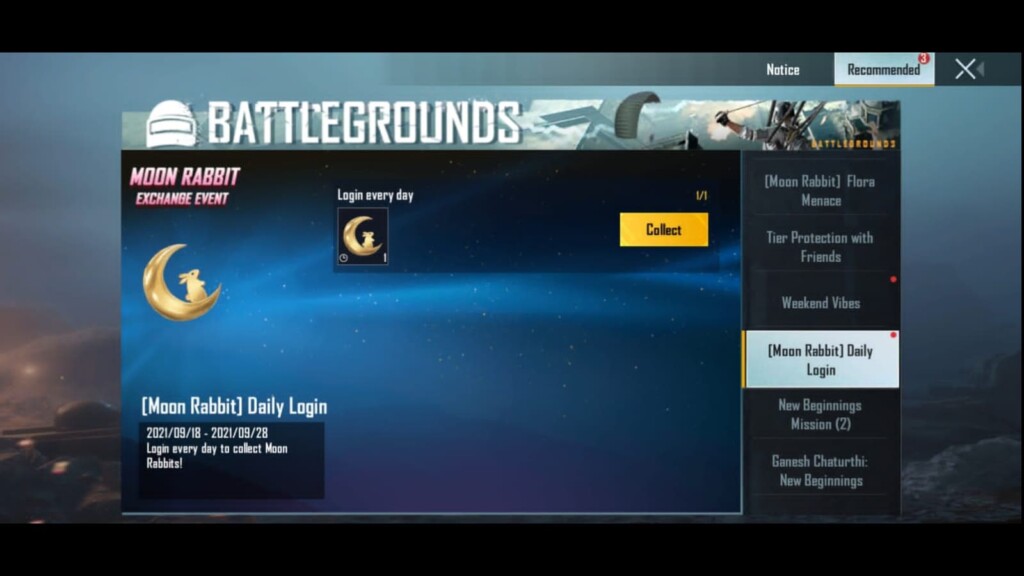 By logging in daily, players can get 1 moon rabbit daily. Apart from that, players can also collect the daily logging rewards in the game.
This event can be accessed from the Event section in BGMI and players need to keep a track on the daily missions as more missions might be added later. Remember to redeem the moon rabbits in exchange for the frame before the event ends as the moon rabbits will be dismantled after 28th September,2021.
Also Read: Battlegrounds Mobile India: How to reduce lag on low-end Android devices?