The footballing world has seen many prolific strikers who stat-padded goals after goal in a calendar year. The beginning of the decade had players like Thierry Henry, Michael Owen, Raul, and Ronaldinho. But soon, two extraordinary players came in and stormed all the records. Since the arrival of Cristiano Ronaldo and Lionel Messi, half of the top goal-scoring has been captivated by them.
Many players like Aguero, Suarez, Kane, Lukaku, and Lewandowski have performed and scored amazing goals and provided countless assists. Yet they all failed to touch the likes of Messi and Ronaldo. New-generation footballers like Haaland and Mbappe also proved themselves as prolific goal scorers. So let us have a look at the players with the most goals in a calendar year since 2010:
Learn more: Some of the Most gifted footballers in History
1. Lionel Messi – 91 goals (2012)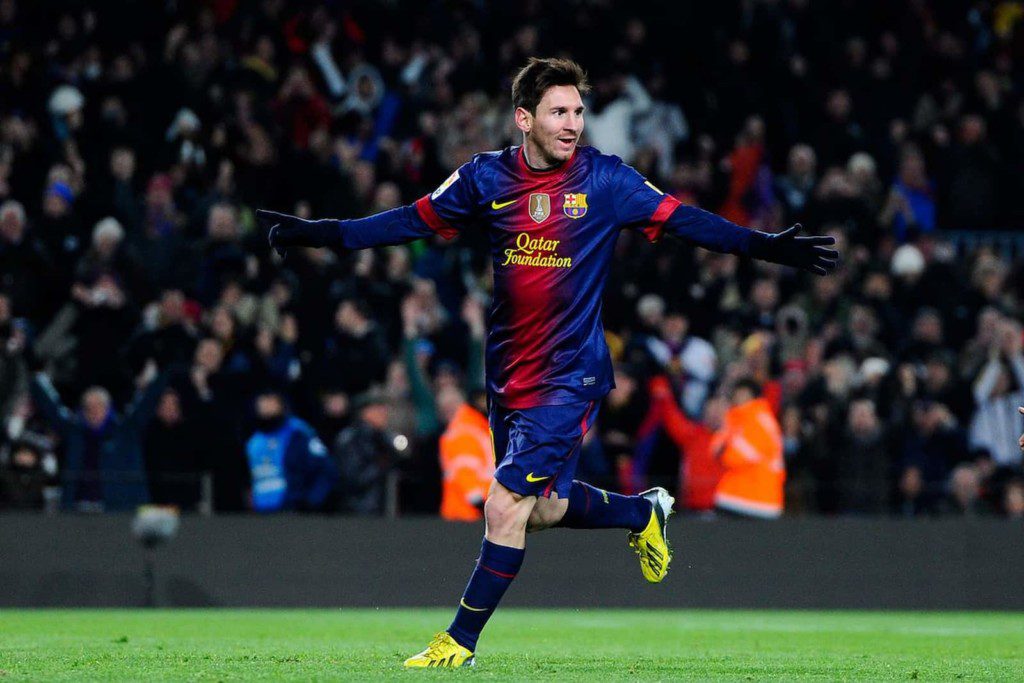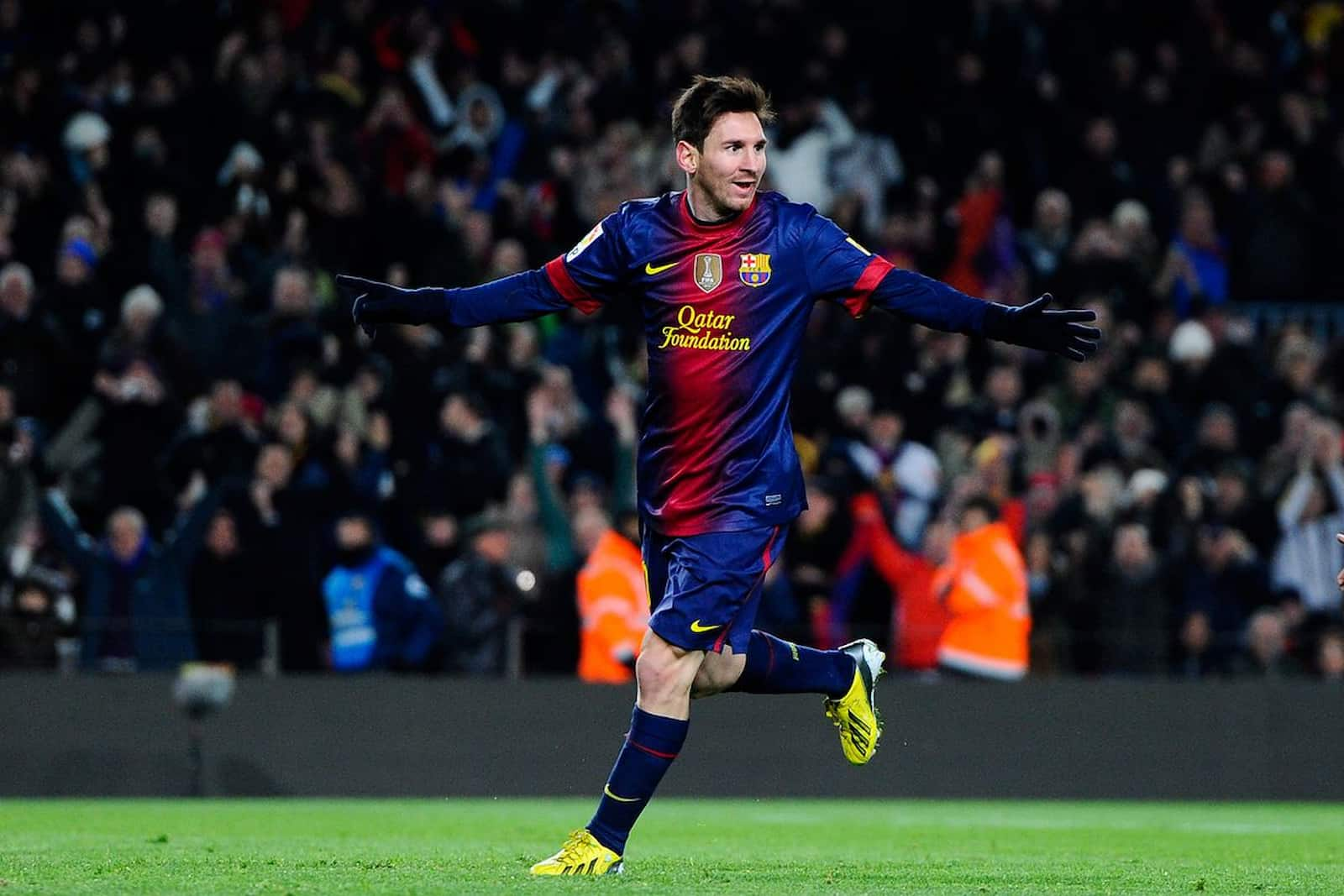 The year 2012 was a rollercoaster ride for all football fans worldwide. It is the season when Lionel Messi produced one of the best and most goal-scoring tallies in a calendar year. He amassed a total of an astounding 91 goals in 2012.
Lionel Messi has scored 79 goals for Barcelona and 12 goals for Argentina. He reached his 91-goal feat in just 69 matches, which is unbelievable. However, Messi broke the previous Gerd Muller's record of most goals (85 goals) by a player in a calendar year. Though Barcelona collectively as a team didn't win many trophies, Lionel Messi created history with his performances.
2. Robert Lewandowski – 69 Goals (2021)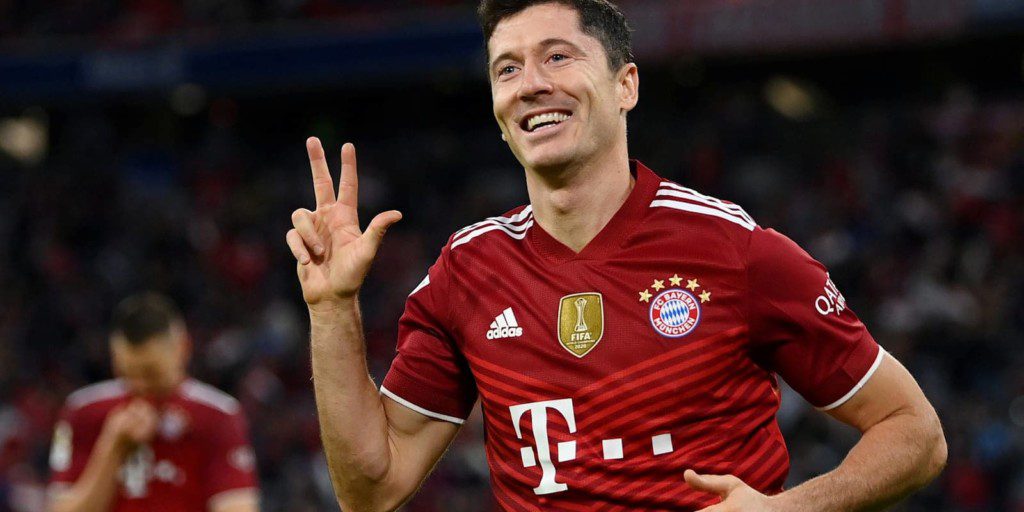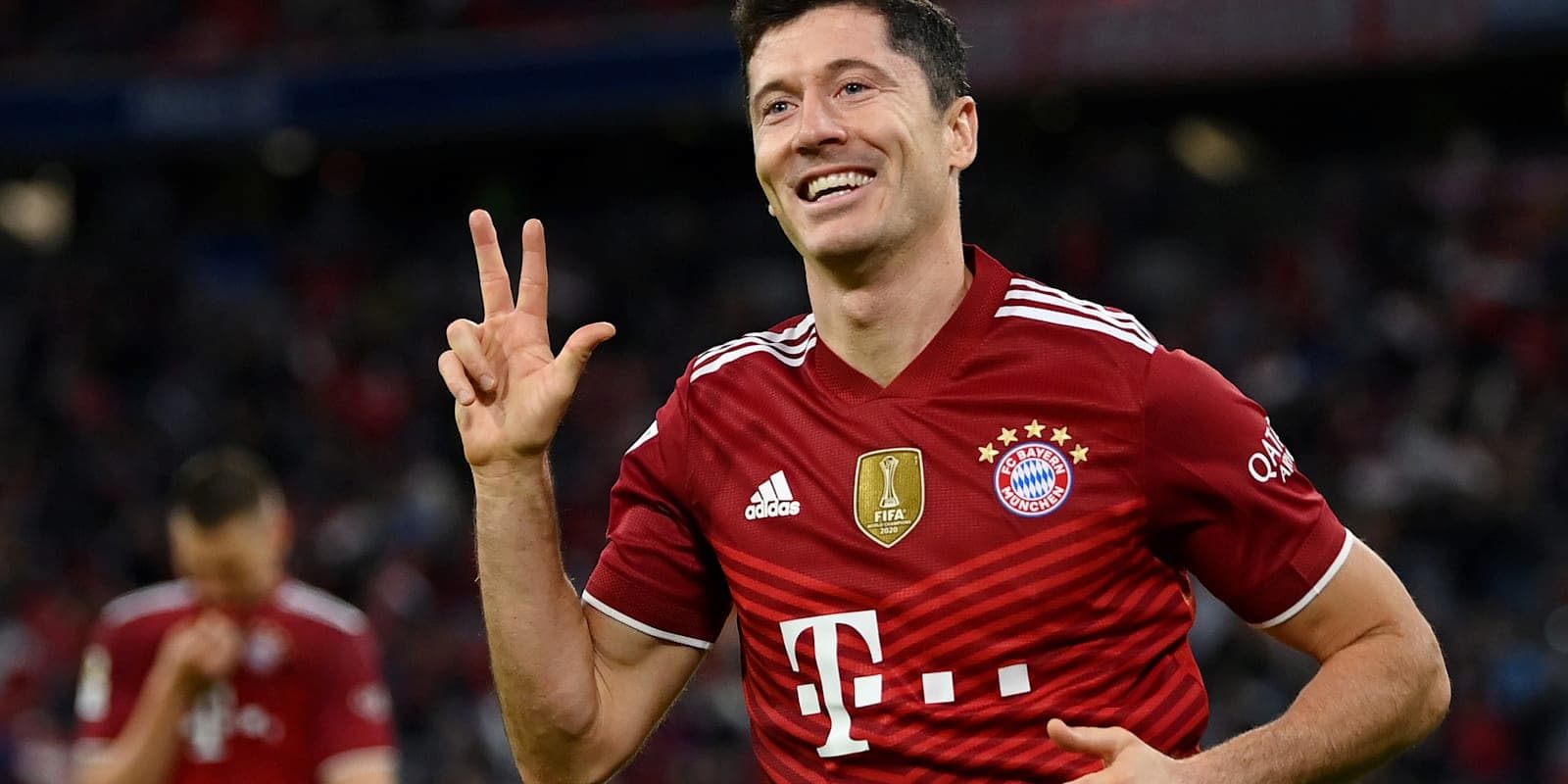 The Polish striker recently equaled Cristiano Ronaldo's record of 69 goals in a calendar year with his goal against Wolfsburg in the last match of 2021. Robert Lewandowski has been a prolific goalscorer during his time in Dortmund and now in Bayern Munich. Similarly, he also found the net many times while representing his Nation. Robert Lewandowski's 43 goals in the league also broke Gerd Muller's tally of 42 goals in a calendar year in the Bundesliga, which was unbroken since 1972.
3. Cristiano Ronaldo – 69 Goals (2013)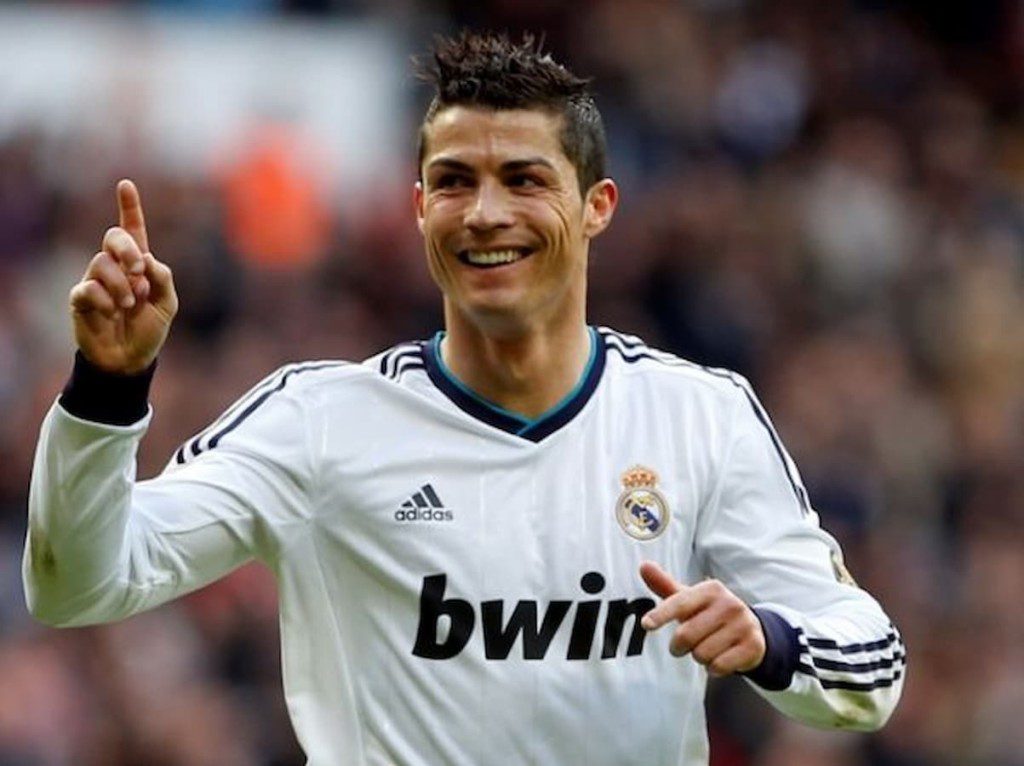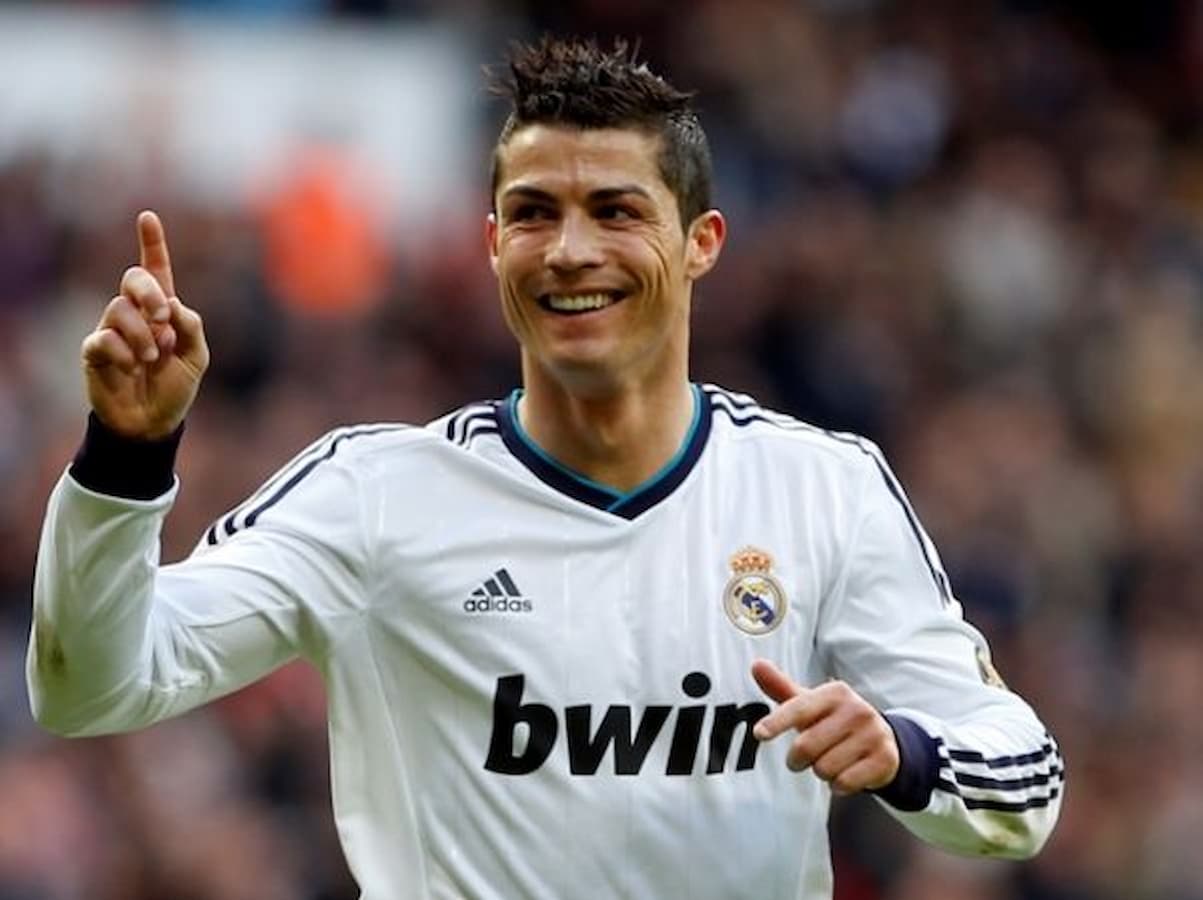 In 2013, Cristiano Ronaldo was spotlighted for his blistering goal-scoring tally. He bagged 69 goals combining both Real Madrid and Portugal. Not only that, but Ronaldo also managed to add 17 assists to it as well.  The year was pretty much about Ronaldo, as he scored a handful of hat tricks. His performances in the UCL made it visible that he was having the best year of his career. 
4. Cristiano Ronaldo – 63 goals (2012)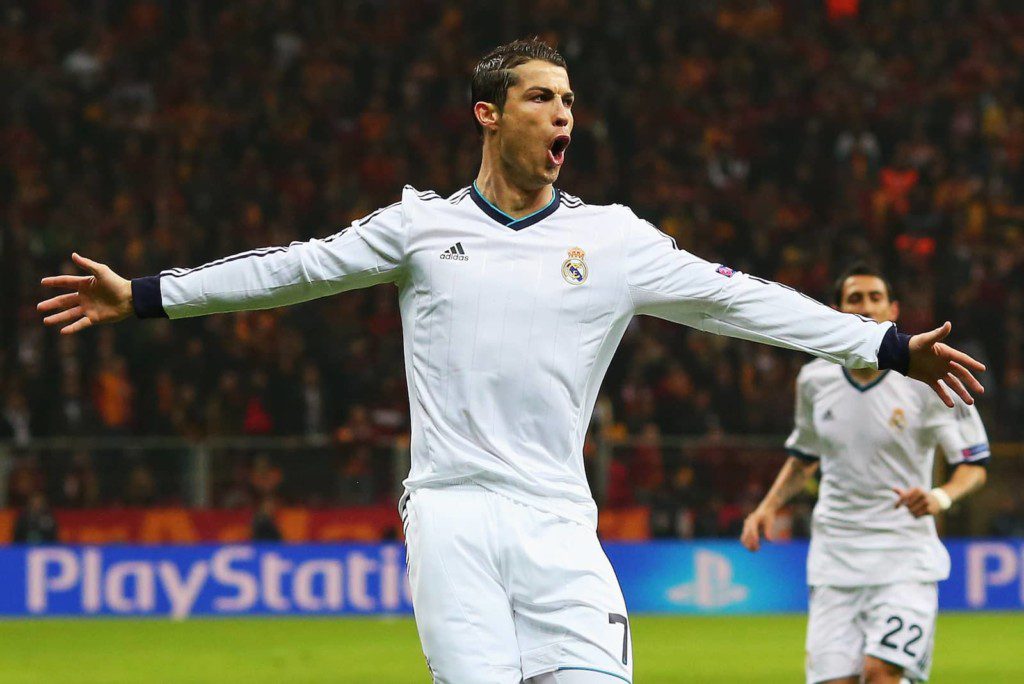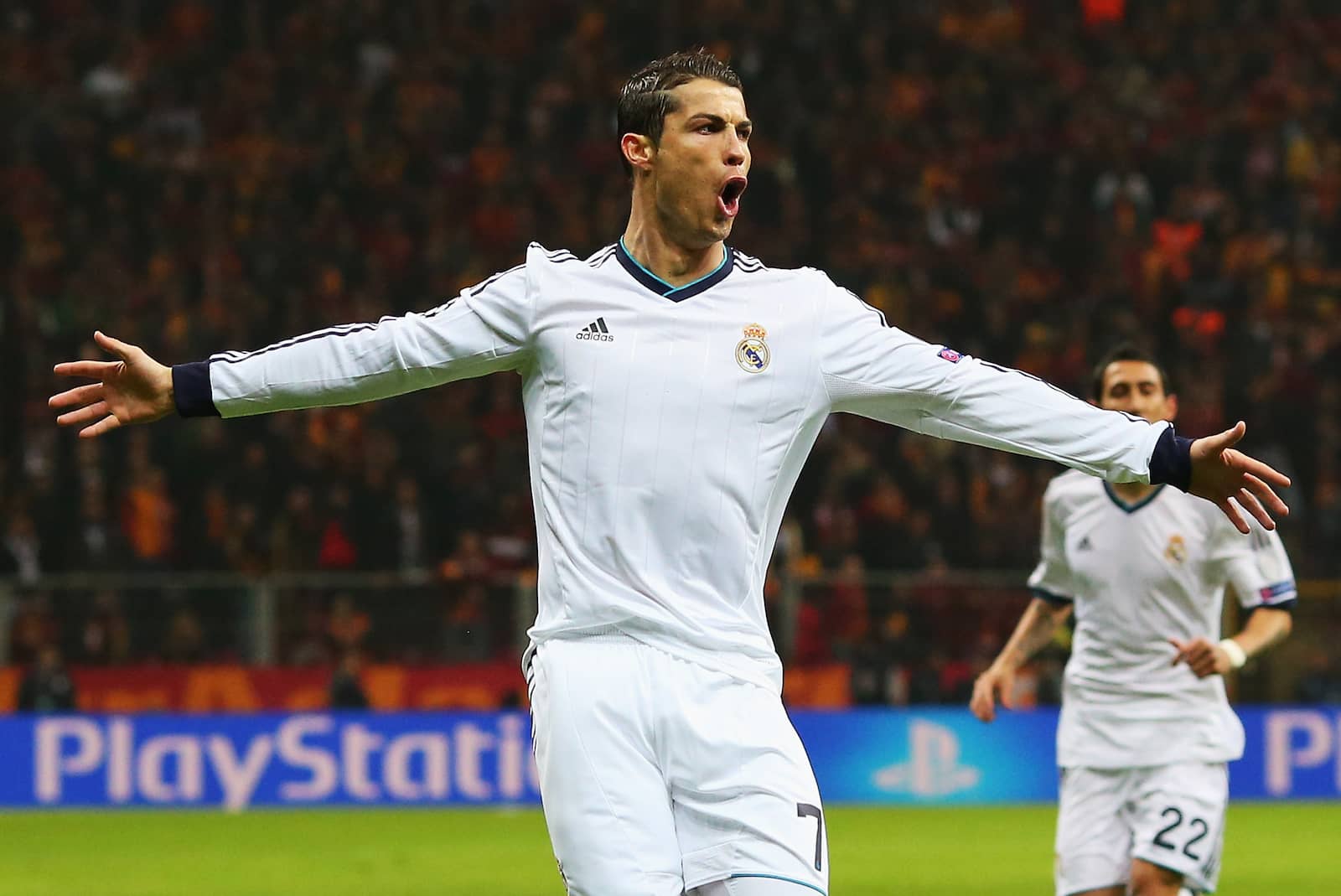 Carrying on from his 2011 performances, Cristiano Ronaldo again amassed more than 60 goals in 2012. His performance in La Liga was top-notch as he was completely clinical in front of the goal and netted 58 goals for the Los Blancos. If divided, he scored 40 goals in La Liga, 13 in the Champions League, and 5 in cups. Ronaldo also had five goals for Portugal, out of which 3 came from the Euro 2012.
5. Cristiano Ronaldo – 61 Goals (2014)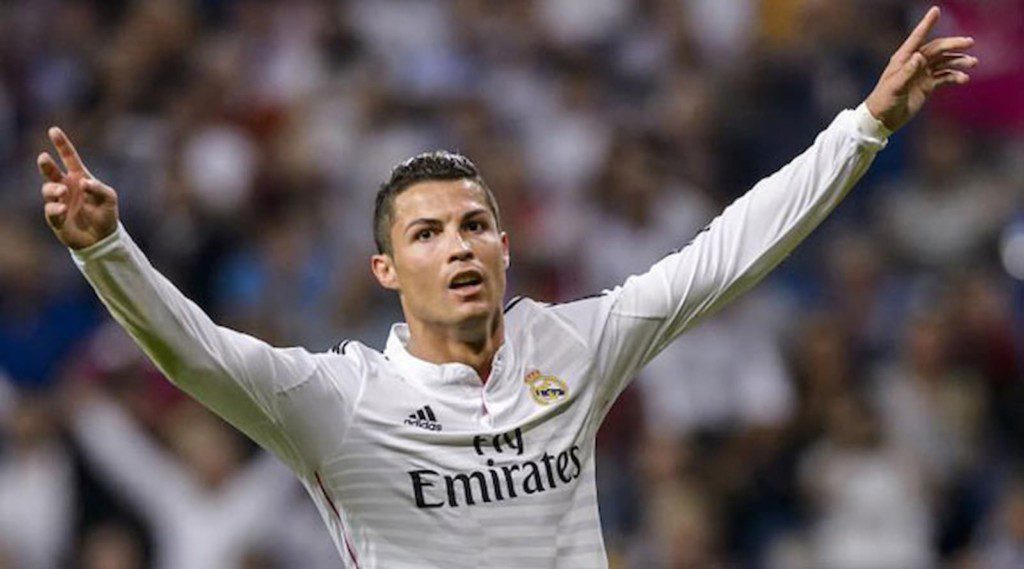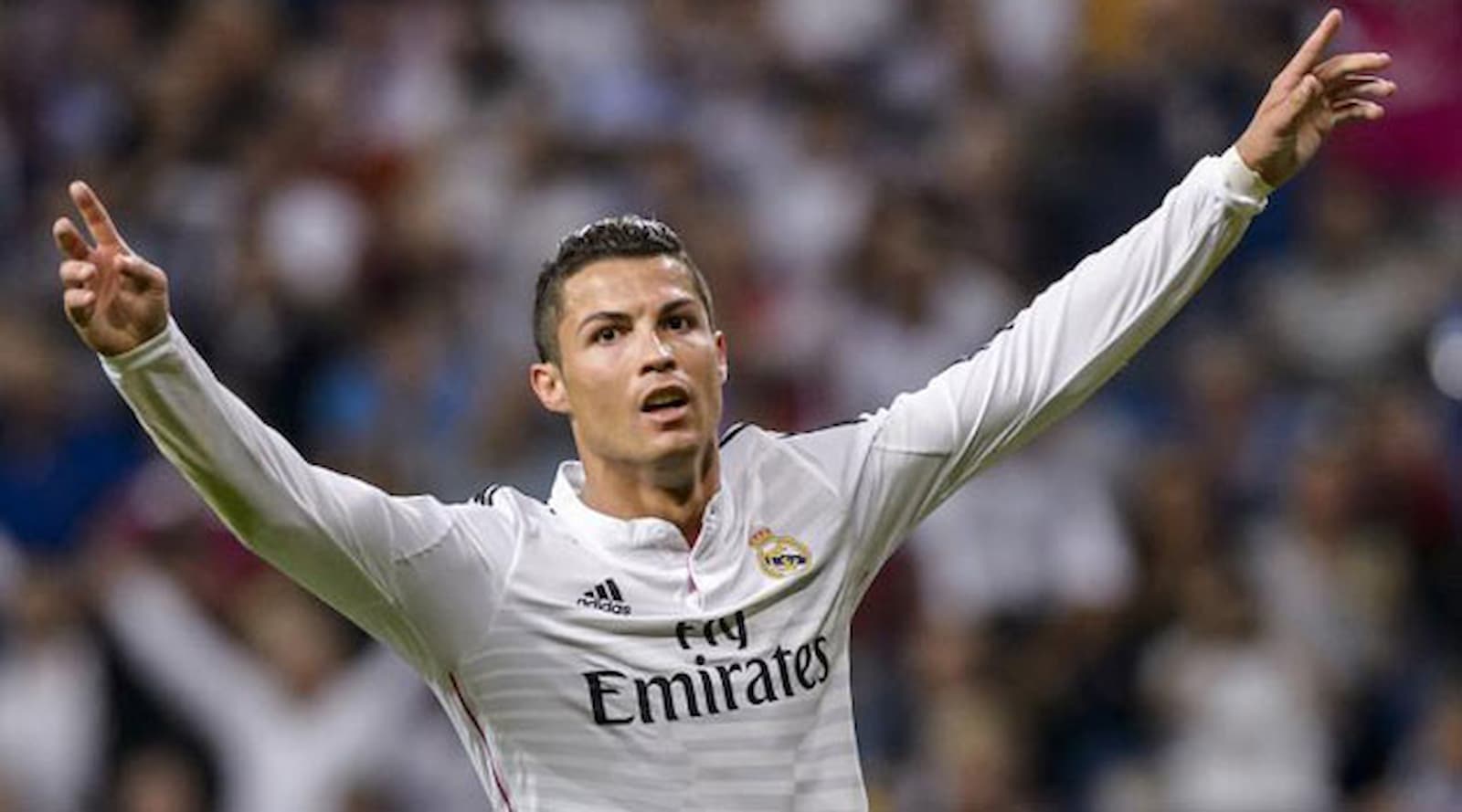 It's none other than Cristiano Ronaldo, who again provided a 60+ goals season in a calendar year for Real Madrid and Portugal. He was an important part when Real Madrid won the much-awaited La Decima.
Thanks to Ronaldo's blistering exploits – 61 goals in 60 games – that year, Real Madrid won the Copa Del Rey, UEFA Super Cup, and FIFA Club World Cup titles. The Portuguese clinched his third Ballon d'Or award, his second in a row, for his performances in 2014.
6. Cristiano Ronaldo – 60 Goals (2011)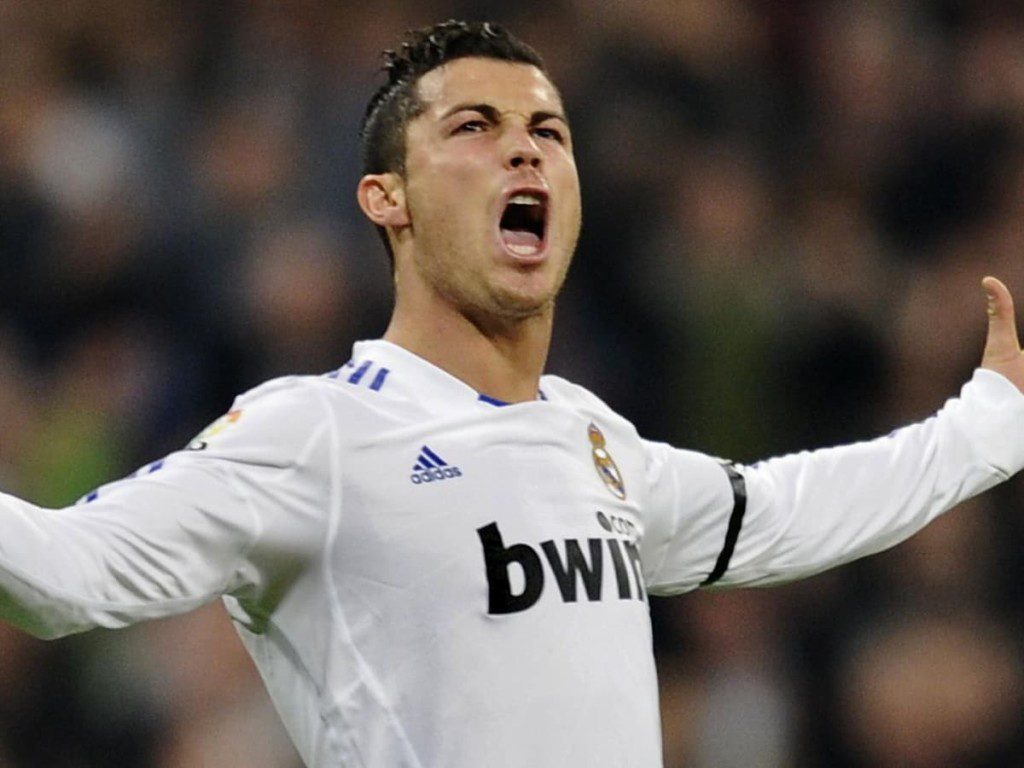 For the first time in his career, Ronaldo reached the 60 goals mark for both club and country. Most certainly, he was at the peak of his career as he ran riot at the opposition half. The Portuguese began the year with 23 goals in the second half of the 2010-11 La Liga season, including four hat-tricks.
In the next half of the year, he netted 20 more goals for Real Madrid and also scored five goals for his national side. Later that year, Ronaldo won his first-ever La Liga title with Real Madrid.
7. Lionel Messi – 60 Goals (2010)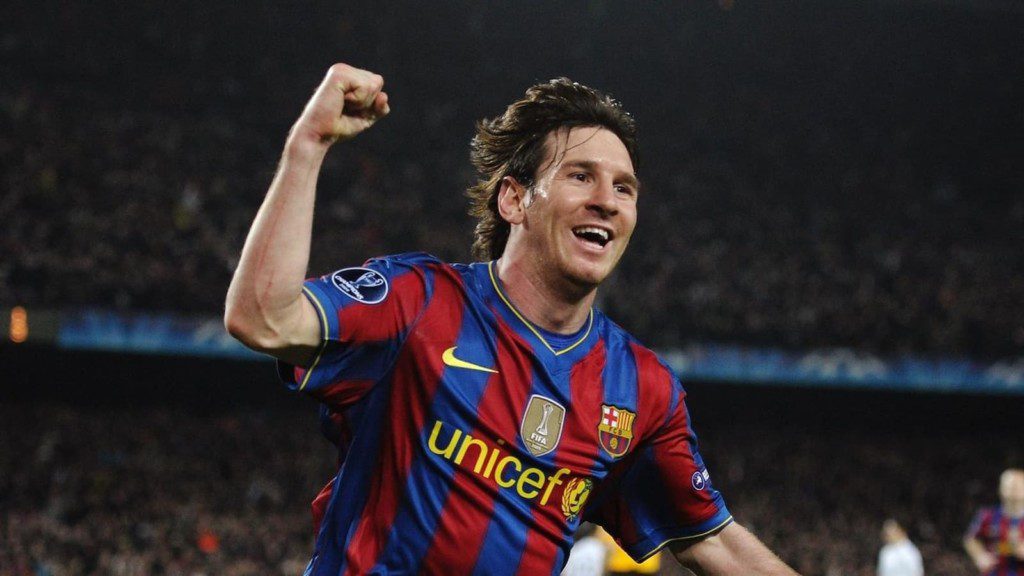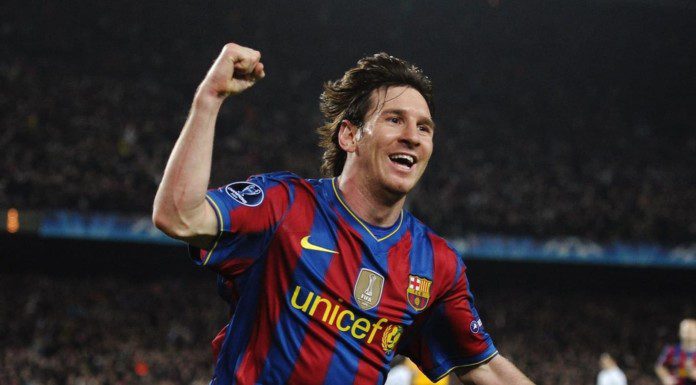 Messi had a remarkable season in 2010 when he racked up his goal tally to 60. He scored 25 goals in the first half of the year, followed by 17 more goals during the beginning of the 2010/11 La Liga season (i.e, the second half of 2010). He ended up scoring a total of 42 goals for Barcelona.
His stellar performances in the Champions League showed how deadly Messi is in front of the goal. He also scored all four goals in a match against Arsenal during their champions league fixture where Barcelona won that match 4-1. Lionel Messi contributed 12 goals in that year's Champions League competition. Overall, Messi scored 60 goals in 64 games during 2010, and he was on his way to clinching his second Ballon d'Or Award.
8. Lionel Messi – 59 Goals (2016)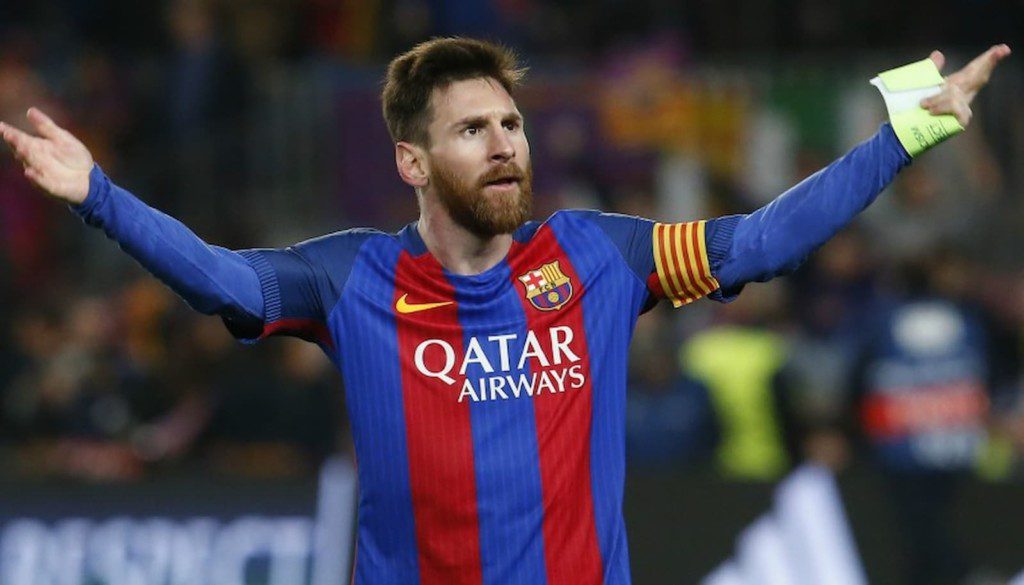 Lionel Messi enjoyed another goal galore season in 2016. He scored 32 goals in La Liga, followed by 18 goals in the champions league and domestic cups combined.  In the Champions League, he was completely on a different level.
He scored hat-tricks against Borussia Monchengladbach and Manchester City. Those were also his sixth and seventh hat tricks in the competition. During the year, Messi also scored a Copa del Rey hat-trick and one against Panama in Copa America.
9. Lionel Messi – 59 Goals (2011)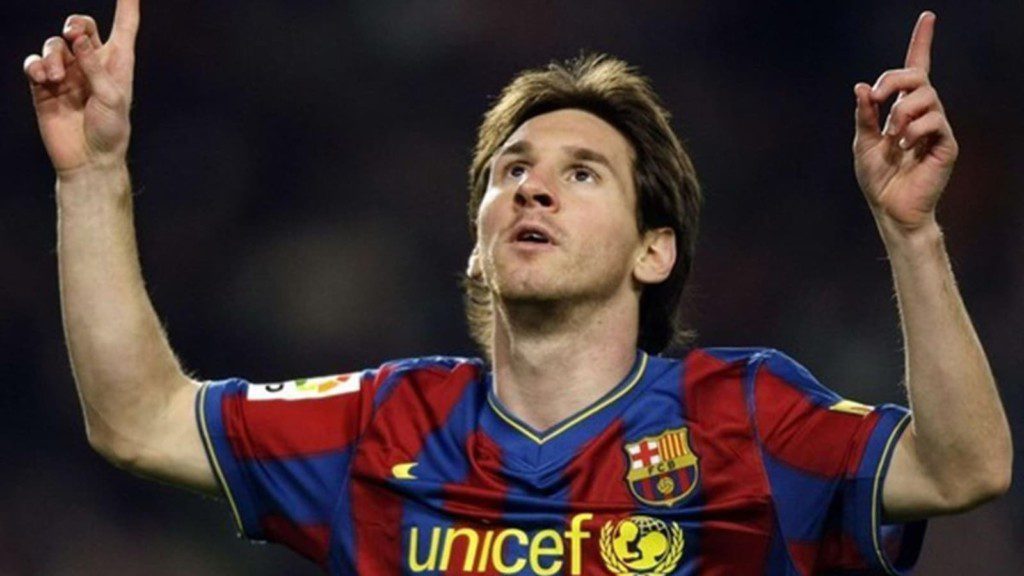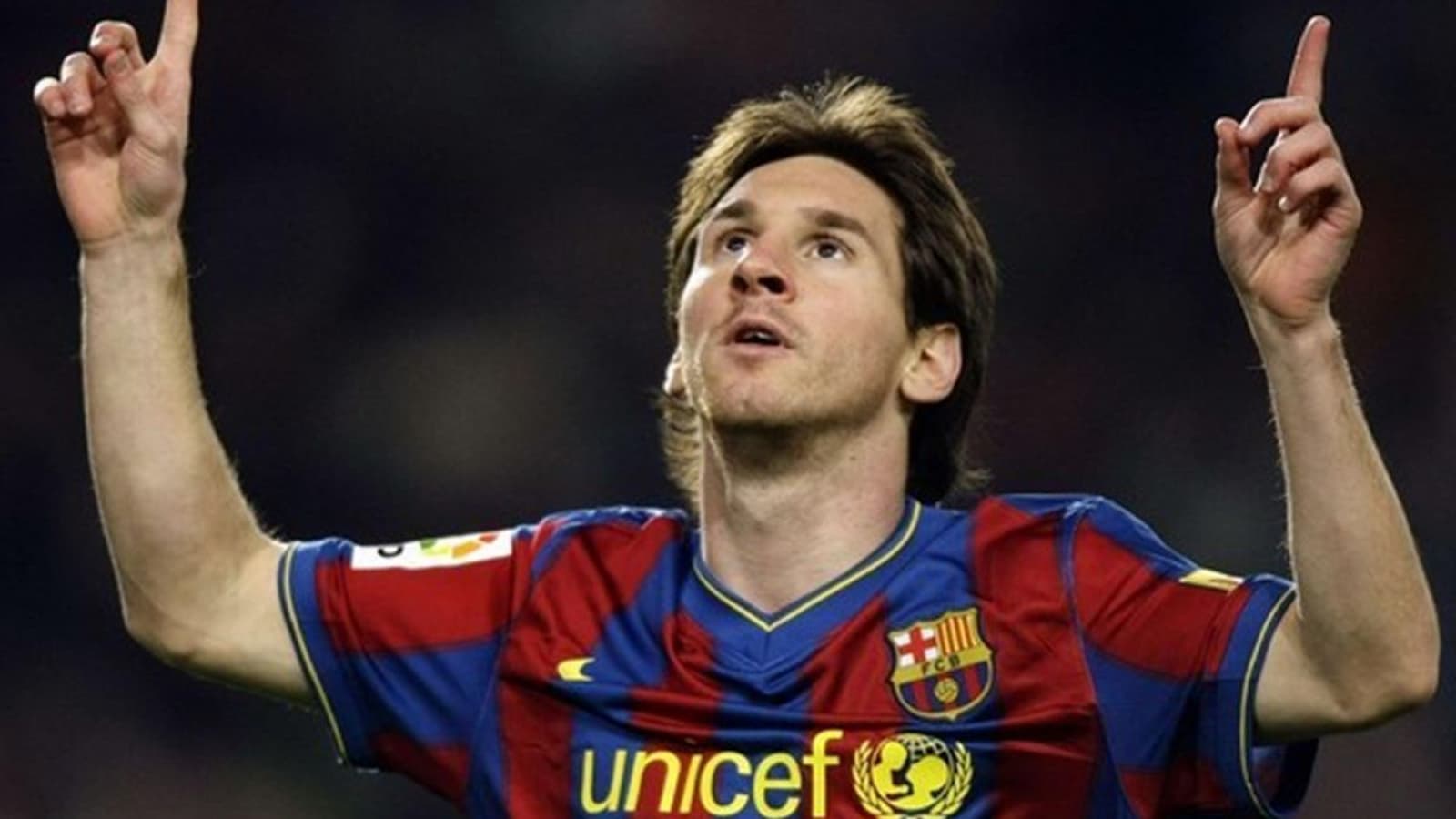 In 2011, Lionel Messi had an amazing season where he bagged 59 goals in a calendar year for both club and country. He amassed 43 goals for Barcelona that season out of which 12 came during his Champions League run—followed by 12 more goals by combining various domestic cups and tournaments. For the country, he managed to score four goals to add to his tally of 59 goals.
10. Lionel Messi – 58 Goals (2014)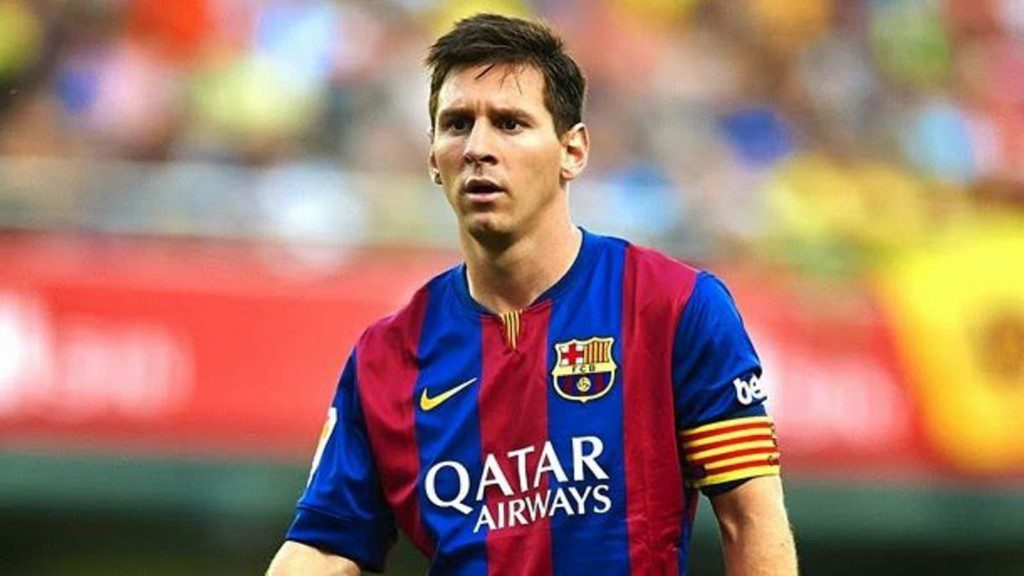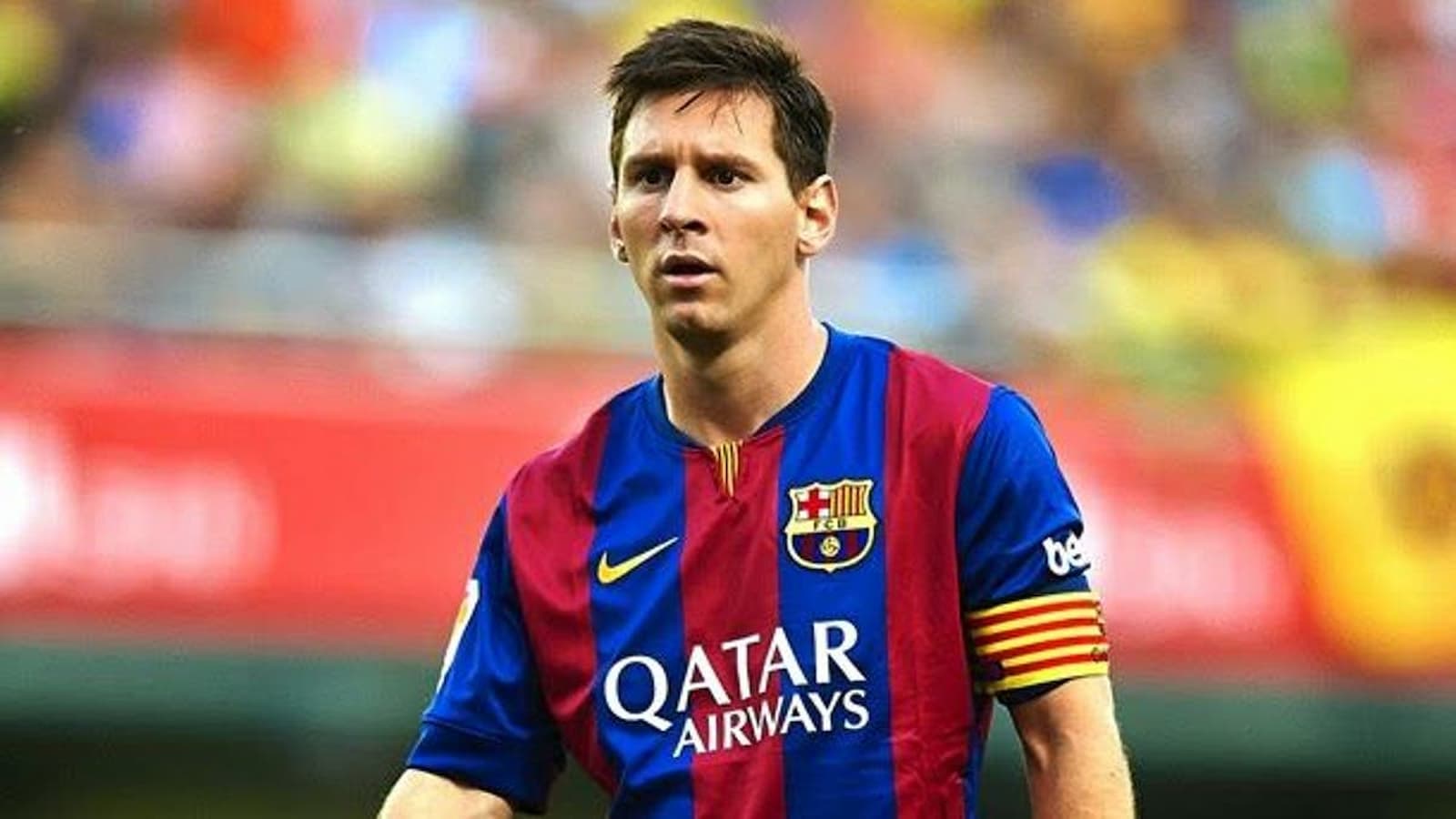 The Argentine stalwart, again in a calendar year, produced a 50+ goal season for both Barcelona and Argentina.  He has found the net 45 times for Barcelona, out of which ten goals have come from his brilliant performances in the Champions League.
He also scored four goals in the 2014 World Cup for Argentina. Unfortunately, his and his team's amazing run came to an end at the final of the World Cup, where they lost 1-0 to Germany during extra time. However, Messi was the Golden Boot Award winner for his brilliant performances. 
Discover more: "