A captain's job is quite arduous when it comes to leading an Indian Premier League (IPL) team. Fans and the franchises have a lot of expectations from their sides. Skippers leading their teams needs to show consistency to maintain the winning run so as to be on top. A captain needs to be mentally strong, select a team combination that gives positive results, maintain calmness during pressure situations and needs to keep the team together.
In this piece, we are about to discuss the 5 best skippers in IPL history on the basis of the number of games won by them, titles won by them while captaining their side and their winning percentage as skippers. The captains mentioned in the list have showcased the commitment, made tactical changes and have made bold decisions on the field that have been beneficial for their sides.
These captains differ in temperament and decision making but they have been able to produce the goods for their sides and their franchises. These captains have also made crucial changes in playing eleven in the absence of their key players which has highlighted their clever man-management. We take a look at 5 such skippers who have been successful in the IPL due to their outstanding leadership roles.
Also Read: IPL 2021: "He was always an aggressive captain" – Pat Cummins heaps praise on Gautam Gambhir
| Player | Mat | Won | Lost | % |
| --- | --- | --- | --- | --- |
| RG Sharma | 116 | 68 | 44 | 60.34 |
| MS Dhoni | 188 | 110 | 77 | 58.82 |
| SK Warne | 55 | 30 | 24 | 55.45 |
| G Gambhir | 129 | 71 | 57 | 55.42 |
| V Kohli | 125 | 55 | 63 | 46.69 |
# 1 Rohit Sharma (Mumbai Indians)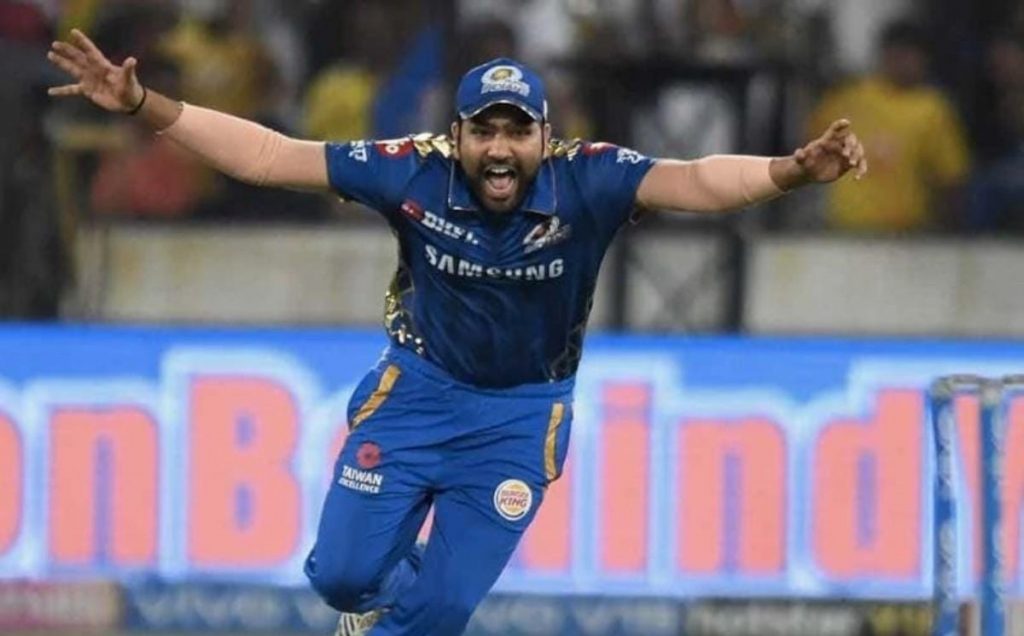 Rohit Sharma was handed the captaincy in 2013 and since then has shown great maturity in handling the responsibility. The right-hander has showcased his intelligence in making changes in the field positions depending on the opposition batsmen's style of play. The 33-year-old has made bowling changes depending on the nature of the wicket and playing conditions.
The India opener selects bowlers in the playing eleven depending on the wicket a bowler is more comfortable bowling on in a particular game. Sharma has won 5 titles in 2013, 2015,2017,2019 and 2020. He has won 68 out of 116 games he captained in the IPL and lost 44 with 4 games involved in tie. His win percentage as skipper of the Mumbai Indians team is 60.34.
# 2 Mahendra Singh Dhoni (Chennai Super Kings)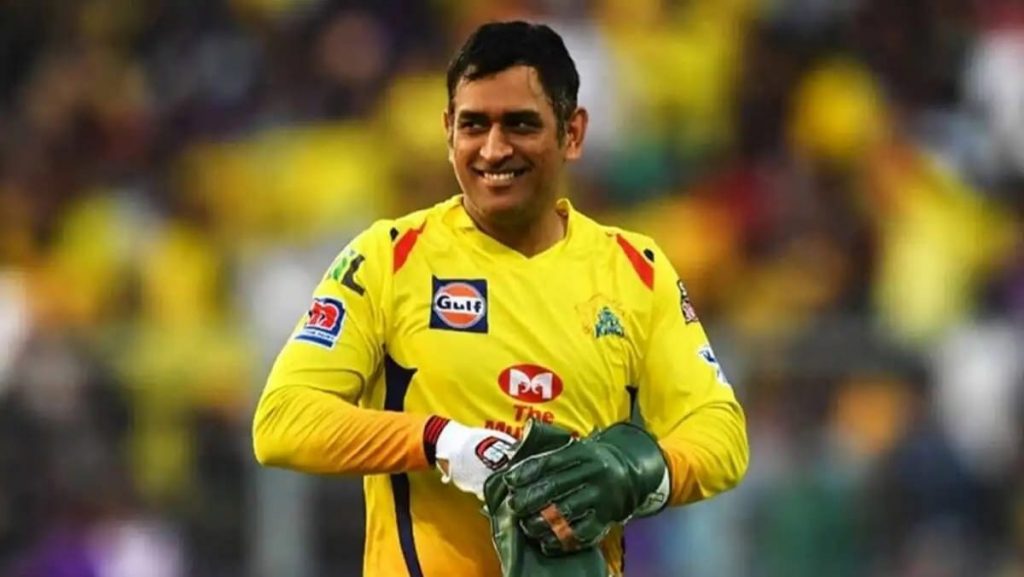 The former India skipper led the Chennai Super Kings to 3 title wins in 2010,2011 and 2018. Dhoni, with his calm temperament and clever aptitude, always picked a combination depending on the opposition's strengths. The 39-year-old's clever on-field decision making and his ability to think out of the box has brought success for Chennai Super Kings.
The Ranchi born made clever bowling changes as captain which changed the outcome of a game. 'Captain cool' as he was called didn't show his emotions, maintained calmness under pressure and handled the responsibility with extreme maturity and clever decision making. The wicket-keeper batsman won 110 out of 188 games while captaining Chennai Super Kings, lost 77 games and 1 game involved in no result. The 2011 World Cup-winning captain's win percentage as skipper in the IPL is 58.82.
#3 Shane Warne (Rajasthan Royals)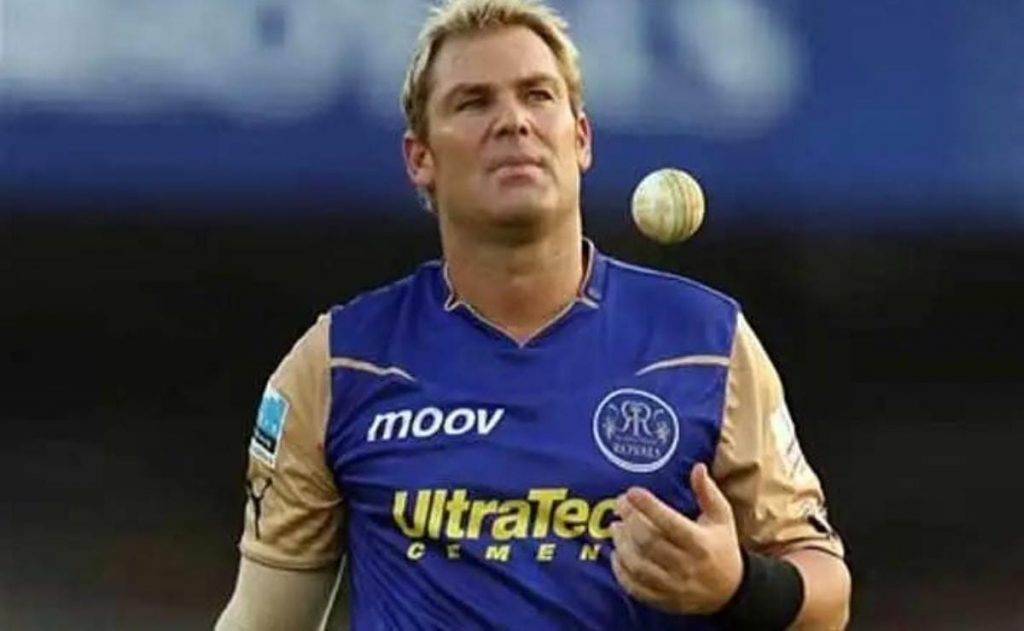 A stalwart of International Cricket, Warne inspired youngsters of the Rajasthan Royals team to a famous title win in 2008. The leg spinner brought the best out of his players and made them believe in their abilities. Warne was instrumental in guiding the likes of Swapnil Asnodkar, Siddharth Trivedi and a young Ravindra Jadeja to success and made them believe that nothing is impossible if you play to your capabilities and show commitment.
Whether it was his quick decision making, his clever bowling changes or field placing, Warne's all-round leadership skills showcased that a team can win even though it doesn't consist of big players. The former Australian skipper brought the best out of his players. His smart man-management played a big role in the team's success. Warne won 1 IPL title in 2008 as skipper. He won 30 out of 55 games in his IPL career and lost 24 with 1 involved in a tie. His win percentage in the IPL as skipper is 55.45.
#4 Gautam Gambhir (Kolkata Knight Riders)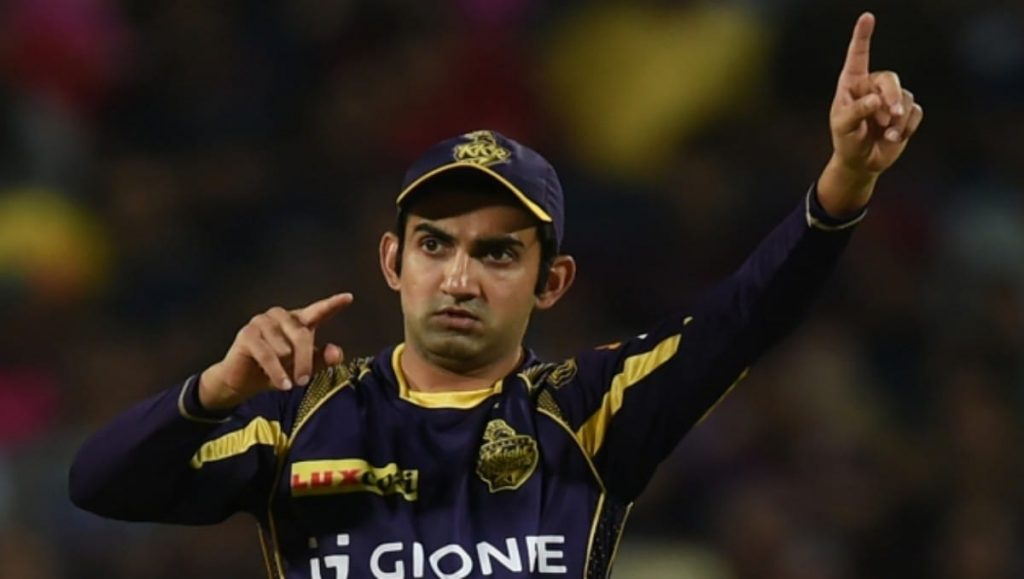 The former India opener was known for his gritty on your face attitude and for making clever changes as far as the team formation was concerned. Gambhir read the situation well under pressure and made changes in the field as per the opposition batsmen's weakness.
The left-hander earlier captained the Delhi Daredevils before captaining Kolkata Knight Riders. Gambhir backed his bowlers and shuffled the batting order cleverly while chasing a big target depending on the situation. Gambhir won 2 IPL titles in 2012 and 2014 while captaining Kolkata Knight Riders. The 39-year-old won 71 out of 129 games, lost 57 games and 1 game involved in a tie. His win percentage as skipper in IPL is 55.42.
#5 Virat Kohli (Royal Challengers Bangalore)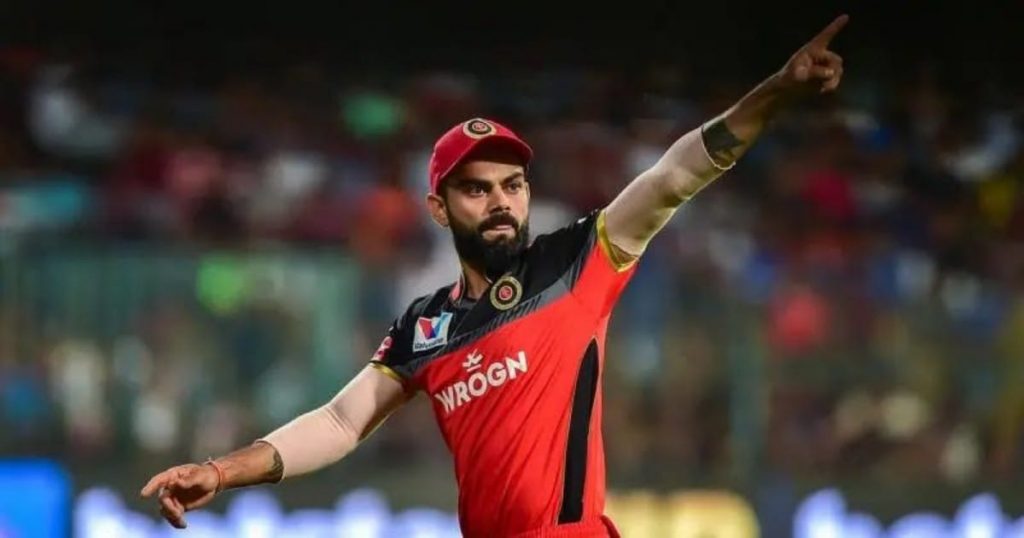 An aggressive captain and a batsman with a bold attitude, Kohli was always known for his all-round commitment on the field right from his under-19 days. The 32-year-old took over as Royal Challengers Bangalore skipper in 2013. Although RCB hasn't won any IPL title till now, the skipper has been an inspiring figure for his teammates on and off the field because of his never say die attitude.
The India skipper is still the fittest among his teammates and hasn't slowed down a bit as far as his electric fielding and quick running between the wickets is concerned. Kohli has made smart changes in the field position depending on the opposition batsmen's strengths and has always opted for swift fielders who are quick inside the ring as well as at the deep in the playing eleven.
Kohli's crucial bowling changes especially with the spinners have been beneficial for the side in slow wickets. The right-hander has won 55 IPL games out of 125 games as skipper, lost 63 while 3 of them involved in tie and 4 of them involved in no result. Kohli's win percentage as skipper of the RCB is 46.69.
Also Read: List of top 5 controversies in IPL history