Pecco Bagnaia made history this month as he want on to win his maiden MotoGP title racing for the Ducati Lenovo Factory team. After joining the Italian squad in 2021, he directly went on to fight for the MotoGP championship and managed to finish 2nd with his efforts. However this year was a little bit different as Pecco want on to increase his best finish by 1 place and go onto the top of the standings.
Some might think that after the 2021 season, winning the 2022 world championship was an easy task for the Italian rider. However that did not seem to be the case as Pecco Bagnaia went on to have one of the most stressful and pressure inducing seasons of his career. Fighting for a championship against Quartararo was a task as he was already so relentless.
With Casey Stoner being the last driver to win a riders championship with Ducati in 2007, there was a lot of pressure on Pecco Bagnaia to put up his best performance and bring the title home for the fans and team members who worked so hard to make everything possible. The Italian rider ended a 15 year dry spell at Ducati and went on to become the 2022 MotoGP world champion.
Read More: "Any conversations around buying McLaren is a non-starter" : Zak Brown
All the pressure acted as motivation for Pecco Bagnaia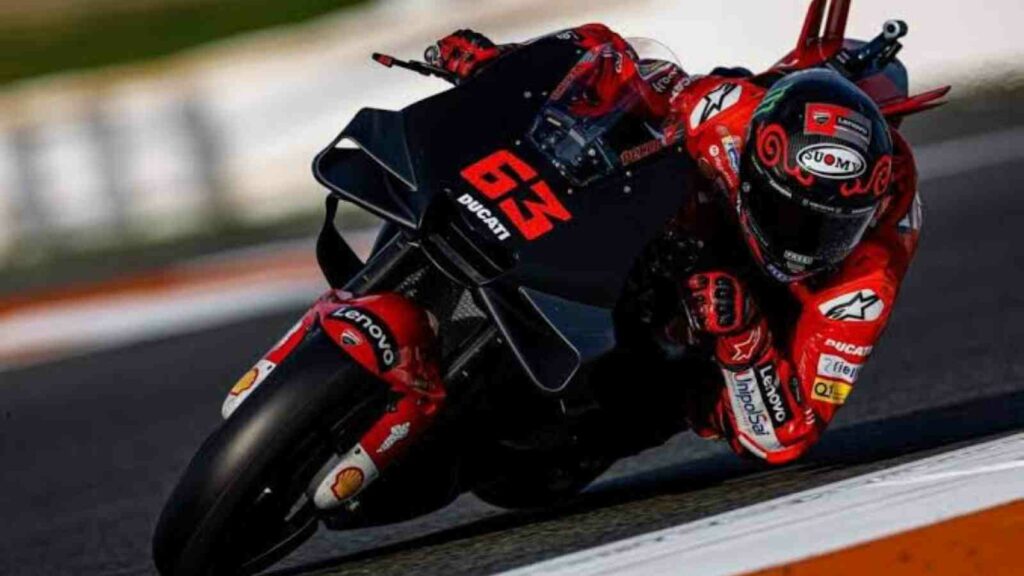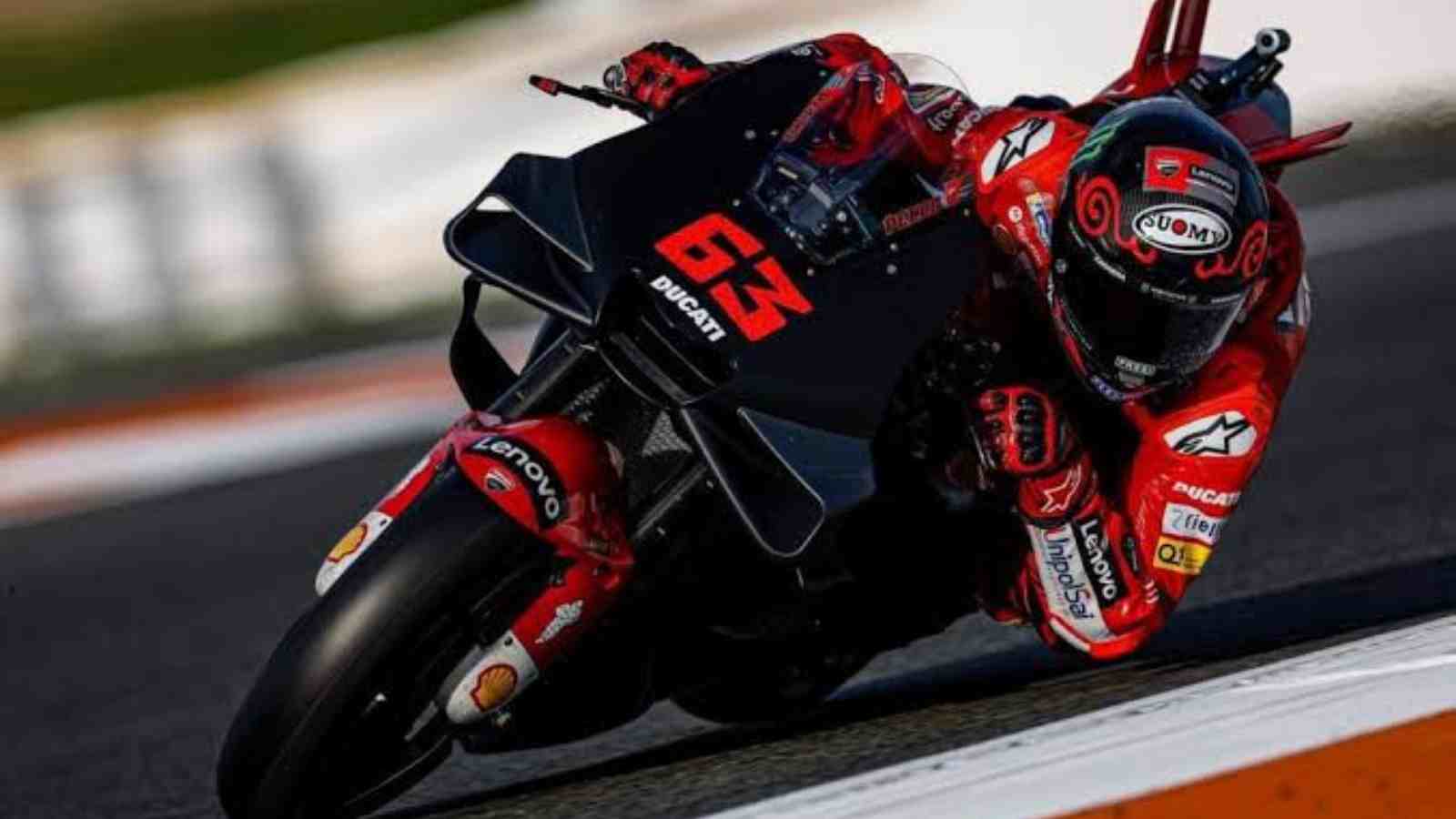 The Italian rider was under a lot of pressure after coming midway into the season with a 91 point gap to Fabio Quartararo who was leading the championship. This pressure acted as motivation for the rider as he put it to good use. Here is what Bagnaia said to DAZN about the situation.
"I felt all this pressure, all this pressure on my back and it wasn't easy, but it was also a motivation to achieve this goal. I'm very proud of my team, it's amazing for us," Bagnaia stated.
It has been a tough season for Pecco Bagnaia but the results have been worth it. With Aussie Jack Miller moving to KTM for 2023, the Italian Squad has found a replacement for him in the likes of Enea Bastianini who raced for Gresini Racing last year. Next season is gonna be interesting to watch as two alpha riders will tackle each other to grab the no.1 rider spot at Ducati.
Read More: "Mutual respect is the basis of a healthy rivalry": Francesco Bagnaia talks about his dynamics with Aleix Espargarò and Fabio Quartararo
Read More: "I don't agree with that," Fabio Quartararo against reduction of test days for the 2023 season