Marc Marquez was not able to fully compete in the 2022 MotoGP season which also turned out to be one of the worst seasons Honda has had in its history. Having announced his temporary exit from the sport after the Italian GP qualifying, it came as a shock to all his fans around the world. The reason behind this break was a surgery that was required to be done as soon as possible.
After Marc had a successful surgery, the recovery phase started and it is clear that the Spaniard work as hard as possible. Meanwhile Honda struggled to even score points for a while where other manufacturers got the better of them. Marquez's absence had a big impact on the Japanese Manufacturer. However, the Spanish rider came back to the sport during the year as the doctors gave him the green signal.
As soon as he was back, Marc Marquez showed that he had not lost to ability to race and go back to his old ways as he blessed Honda achieving pole and podiums . Even after missing 6 races, the rider finished in 13th place in the standings and was the highest placed Honda rider. This showed how helpless the manufacturer was with their Golden Boy.
Read More: "Any conversations around buying McLaren is a non-starter" : Zak Brown
Marc Marquez shares his thoughts on the 2023 bike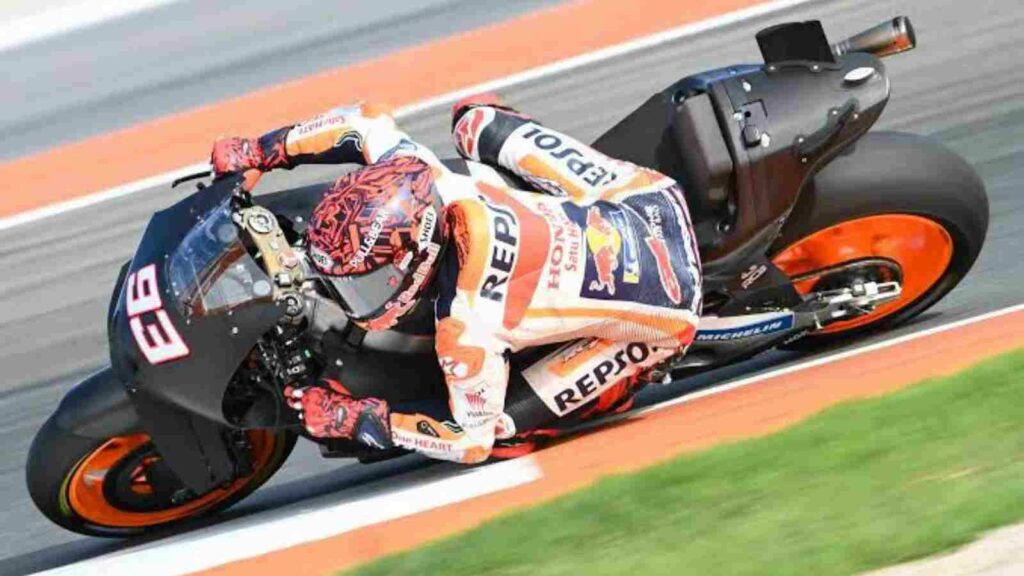 The 6 time MotoGP champion had a lot of criticism to throw towards next year's bike. During the Valencia test, Marc got to ride the 2023 bike and had some things to say about it. "The Honda gives you [something], but when you fall two or three times without understanding why. But I always try to get the most out of what I have," he said.
"The test went well, but you always want more. There have been small evolutions, but two more steps have to be taken to have something with incentive and foundation to fight for the title, which is where we want to go. "We suffered a bit with the engine, especially at circuits like Malaysia," he continued.
"There are problems in the front axle, the way to brake to stop with less time and risk, and then the exit of the curve. I think if we improve the cornering, the exit will improve," he concluded.
After what must have been a roller coaster of a season for him, Marc Marquez will be keen on going back to his old form and competing with the likes of Fabio Quartararo and Pecco Bagnaia for the 2023 MotoGP title in order to win his 9th world championship in this two wheeled sport. The Spaniard will be partnered up with Joan Mir who came to Repsol Honda from Suzuki who have now left the sport.
Read More: "I'm not going to be nice anymore," Romain Grosjean heavily criticized by rivals in IndyCar
Also Read: "The test is going to happen," Toto Wolff reaffirms Romain Grosjean's hopes for Mercedes Test